These cheery Christmas trees are all ready to decorate – and there are more than a hundred of them you can download, print and color!
Christmas tree history & fun facts
The use of trees for celebrations began even before the Christian era, according to the U.S. Forestry Service. Ancient Egyptians used date palms to celebrate the winter solstice, or the shortest day of the year. From this day until summer, daylight increases daily.
To these ancients, the tree was a symbol of life over death — just as the sun is "reborn" in winter and begins to provide more light each day.
By 354 A.D., after Christianity became an accepted religion, church leaders had established December 25 as a day for exchanging gifts, expressing goodwill, for merrymaking and feasting. Part of this feast included raising an evergreen bough to celebrate — as the Egyptians had — the return of the sun.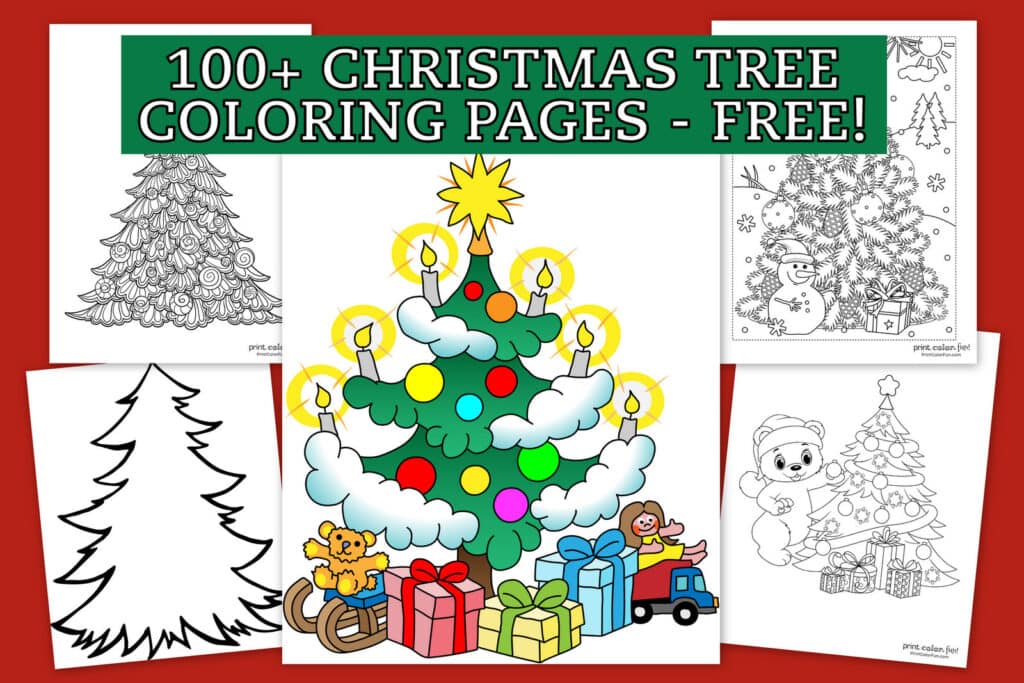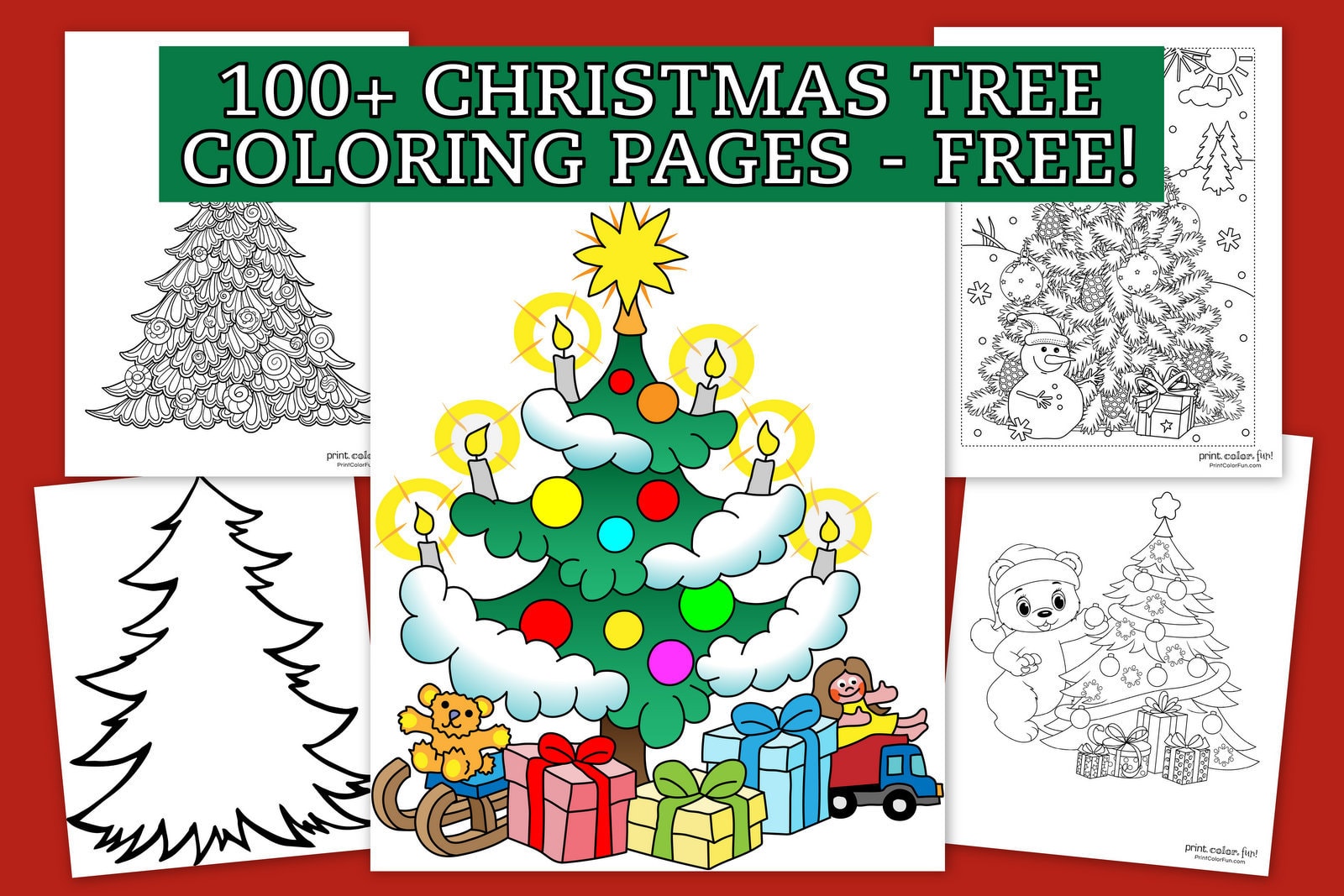 Through the ages, people all over the world have revered the evergreen tree. The Norse, Celts and Saxons used these trees to ward off witches, evil spirits and ghosts.
Although this country is considered by many to be the originator of the Christmas tree custom, the "true Christmas tree" has been traced back to the 16th century in Germany. Since its earliest appearance, it has always been decorated — at first with fruit, paper, cloth, sugar and wafers, and later with cookies, stars, bells, angels, hearts, candles, ribbons, polished nuts, animal likenesses and beads.
Popcorn, thought to be used at first to simulate snow, was a popular decoration in the 1800s. Toys, dolls and gifts were eventually added.
---
Beautiful Christmas tree with ornaments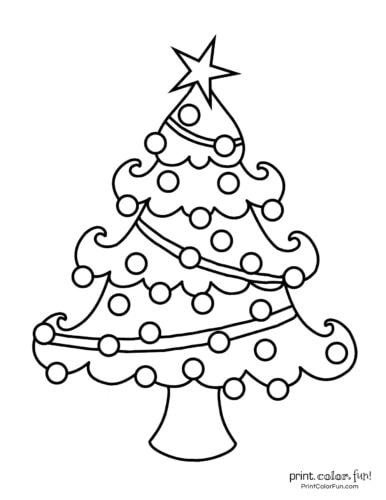 ---
Beautiful fancy Christmas tree with an angel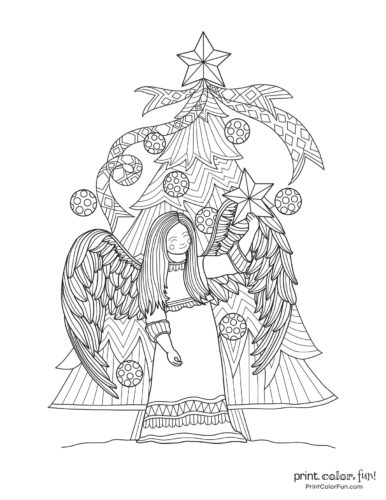 ---
Merry Christmas tree coloring page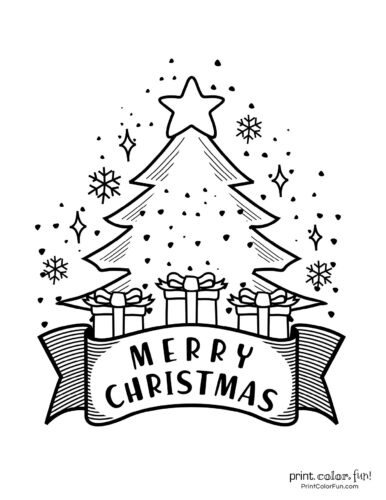 ---
Cute Kawaii-style Christmas tree coloring page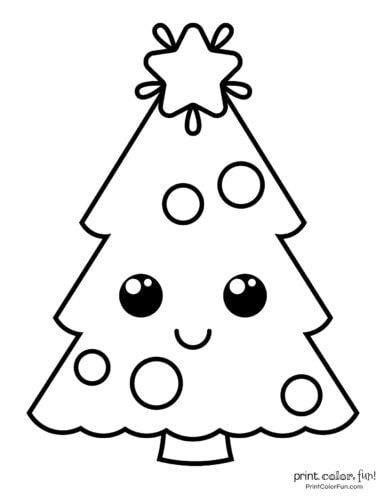 ---
Christmas tree snow globe coloring page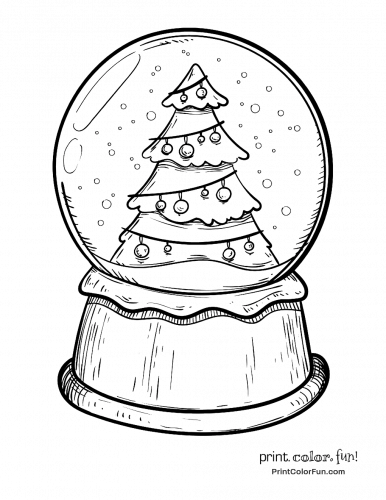 ---
Pretty ribbon Christmas tree design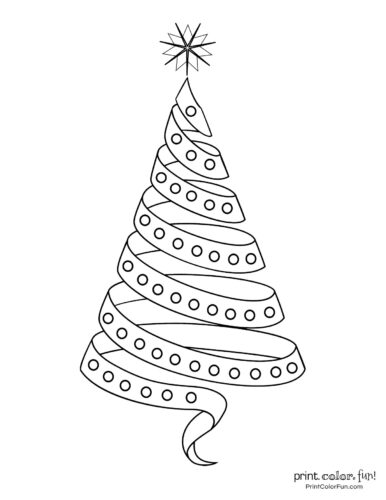 ---
Christmas tree sign or decoration with lettering and presents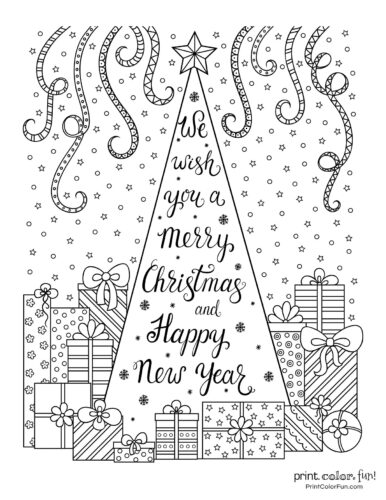 ---
Creative decorative Christmas tree printable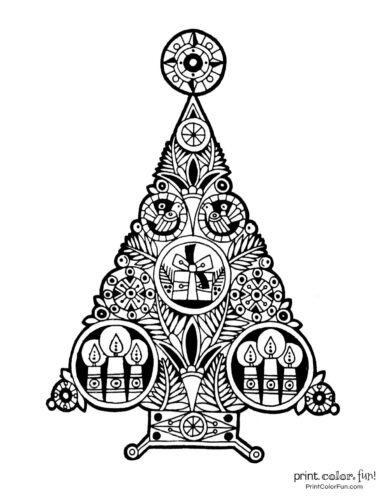 ---
Fun geometric style Christmas tree design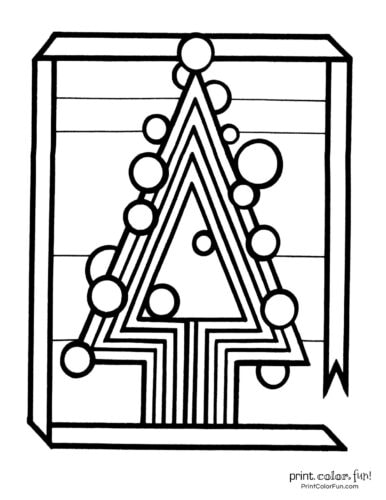 ---
Someone's decorating the Christmas tree!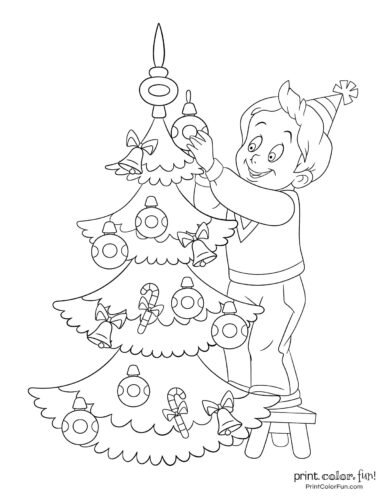 ---
Christmas choir in a tree formation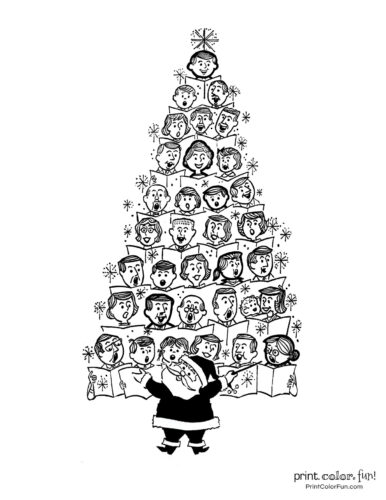 ---
Printable Christmas tree coloring with elves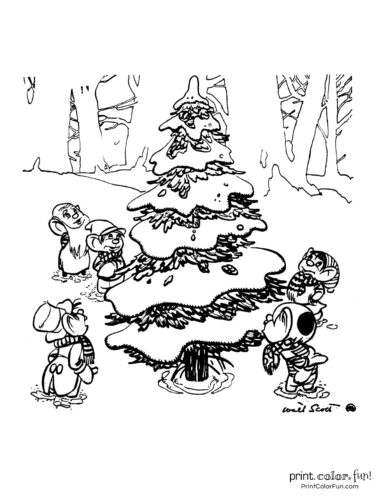 ---
Kids admiring the Christmas tree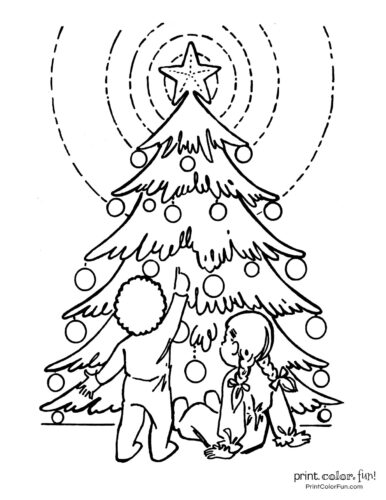 ---
Children in front of a big Christmas – and Santa hiding behind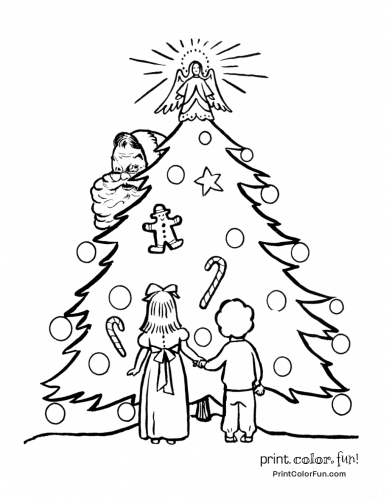 ---
Sweet Kawaii-style happy Christmas tree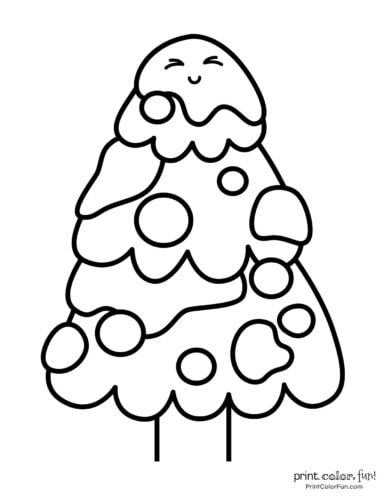 ---
Pretty Christmas tree with stars and doves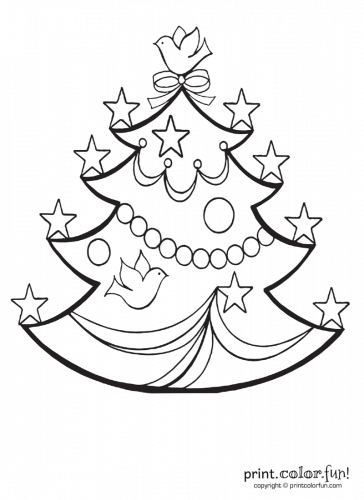 ---
A classic Christmas tree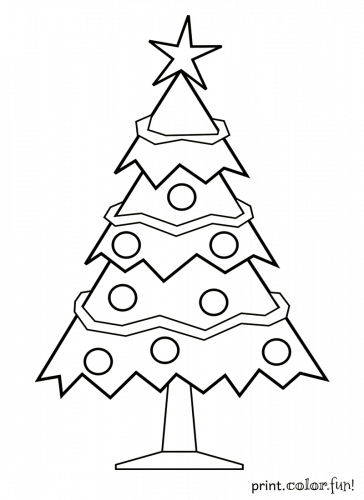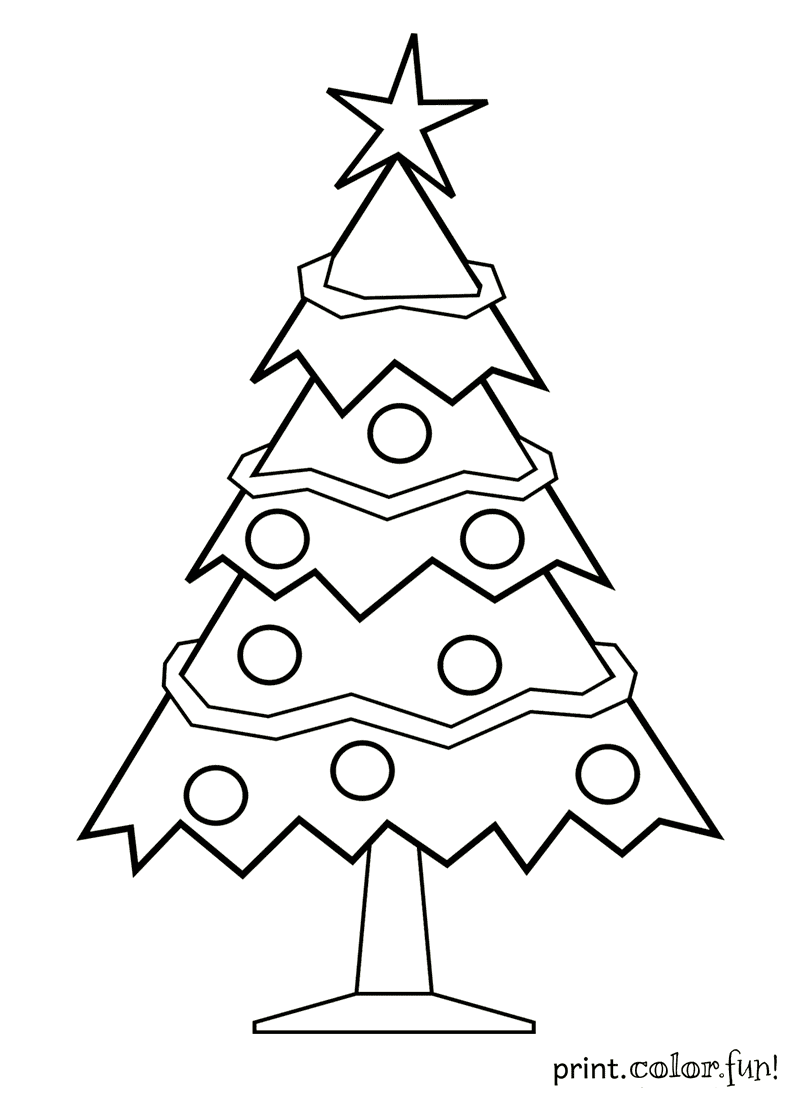 ---
Blank Xmas tree to decorate any way you like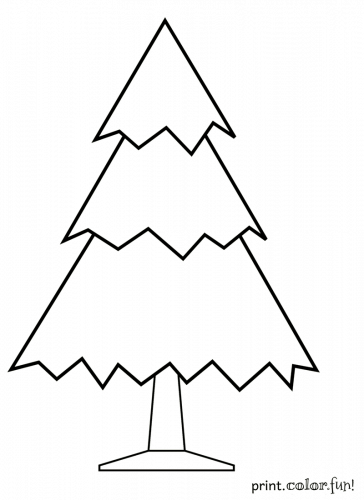 ---
Cute Christmas tree with gifts for kids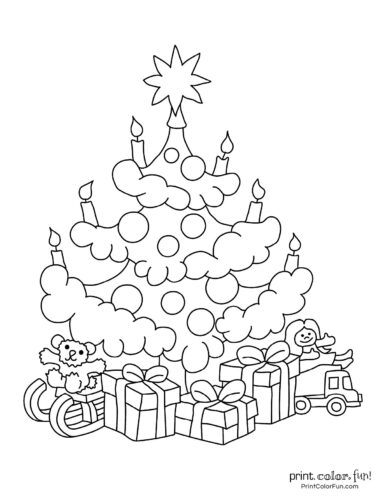 ---
Adorable outdoor Christmas tree with snow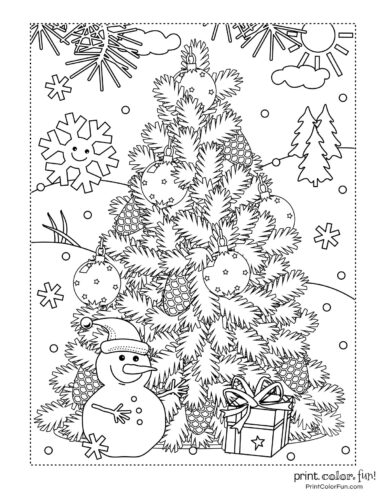 ---
Cute bear and Christmas tree coloring page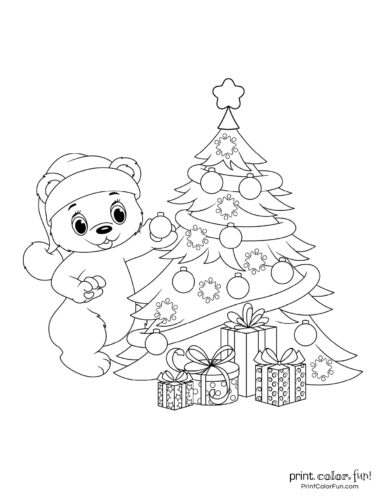 ---
Retro-style Christmas tree coloring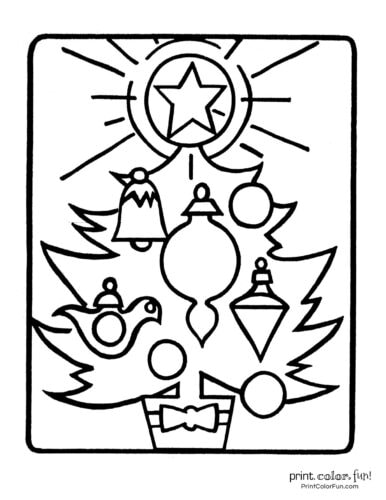 ---
Wind blowing this Christmas tree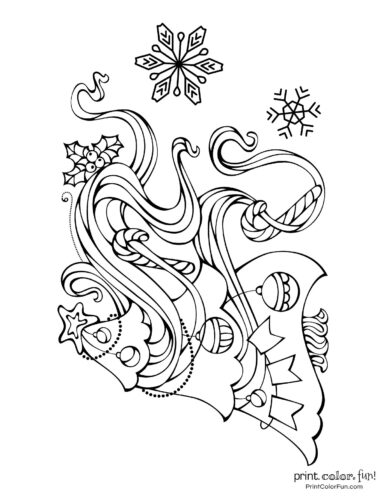 ---
Christmas tree boughs and ornaments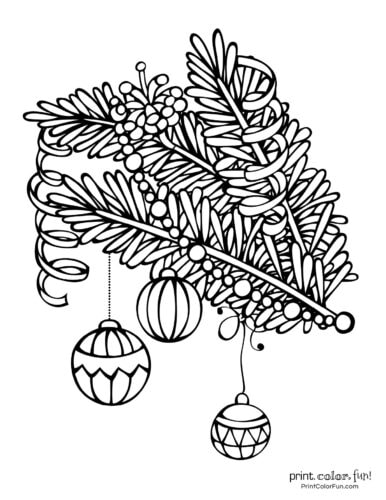 ---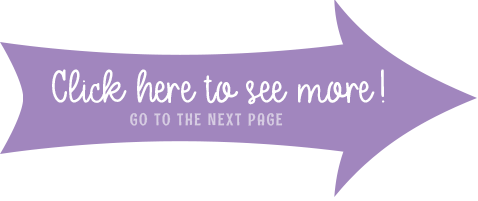 ---