New from Print Color Fun!
The Ultimate Hawaii Activity Book: Themed Games, Puzzles, Coloring & Learning Fun, Plus a Travel Planner, Journaling Pages & Packing Lists for Kids Ages 8 and Up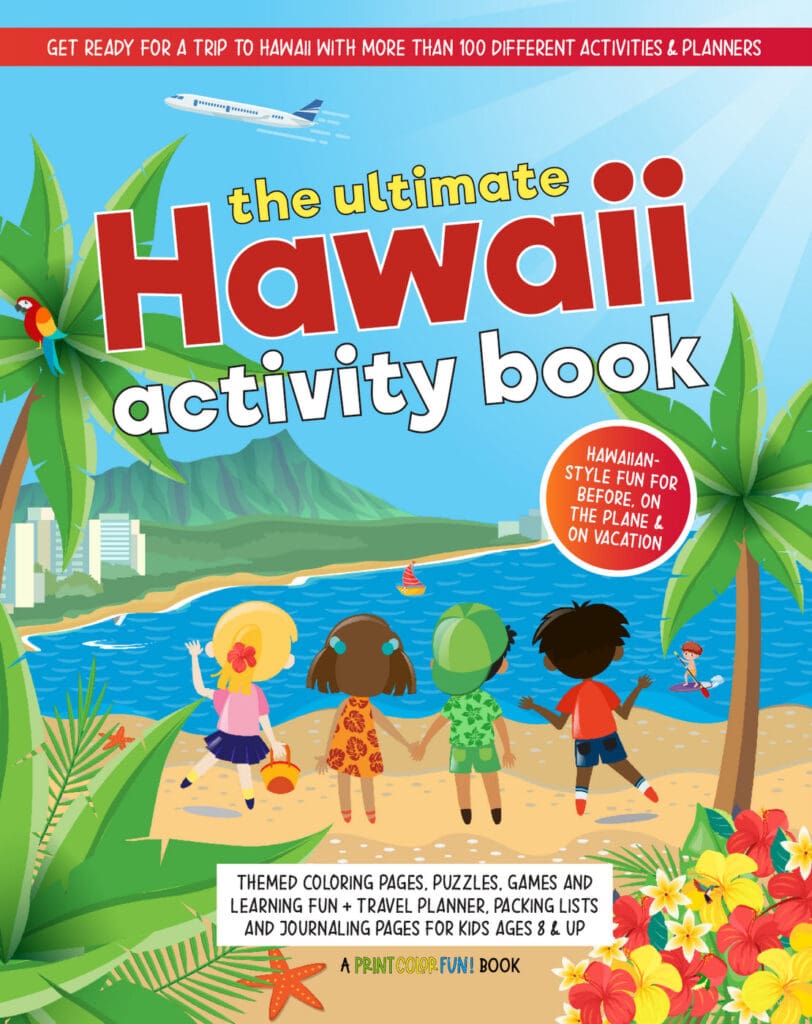 ALOHA! ARE YOUR KIDS READY FOR AN AMAZING HAWAIIAN ADVENTURE?
Get your children excited about their upcoming trip to Hawaii with this one-of-a-kind aloha-themed activity book made just for kids!
In The Ultimate Hawaii Activity Book, there are more than 100 different coloring pages, puzzles, games and fun ways to help curious minds learn about the Hawaiian islands.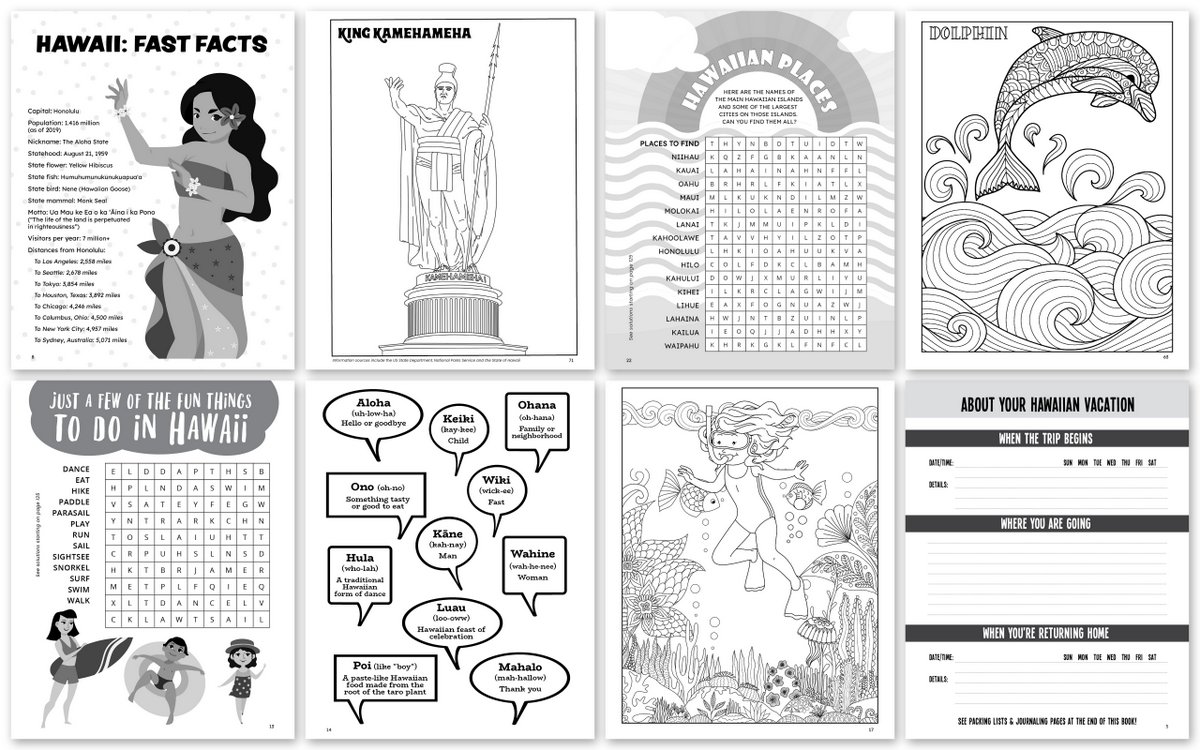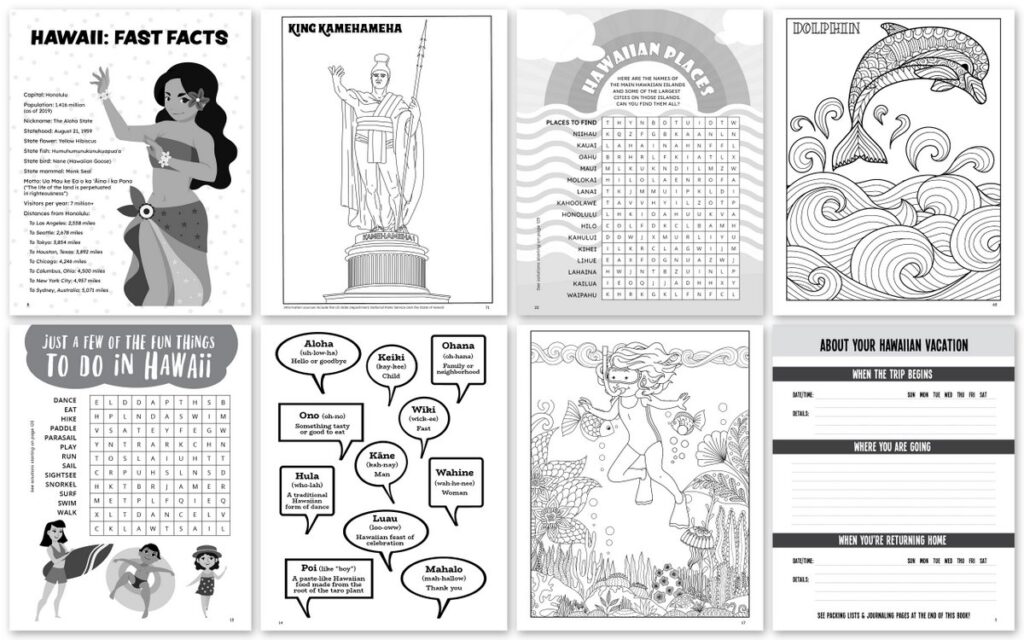 Kids will love being the experts, knowing things like common Hawaiian words, popular foods in the islands, the top surfing spots, how to say the name of the state fish, and how volcanoes shaped the land.
There's so much to do that kids can have lots of fun on their own, color with friends, solve puzzles with siblings, and play games with the family, too.
But The Ultimate Hawaii Activity Book is about more than building excitement and keeping kids busy while traveling to the tropics. You will also find handy travel planners, packing lists to help you get organized before you go, vacation journals to keep the memories alive long after you've come home, and much more.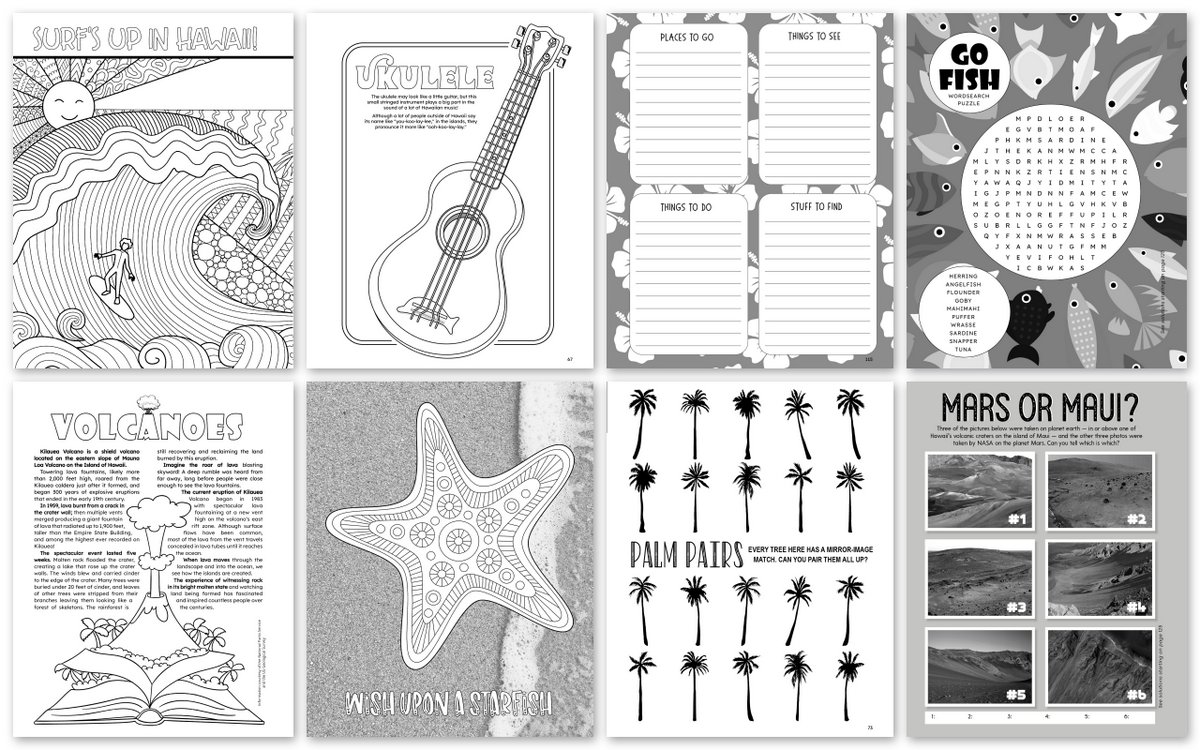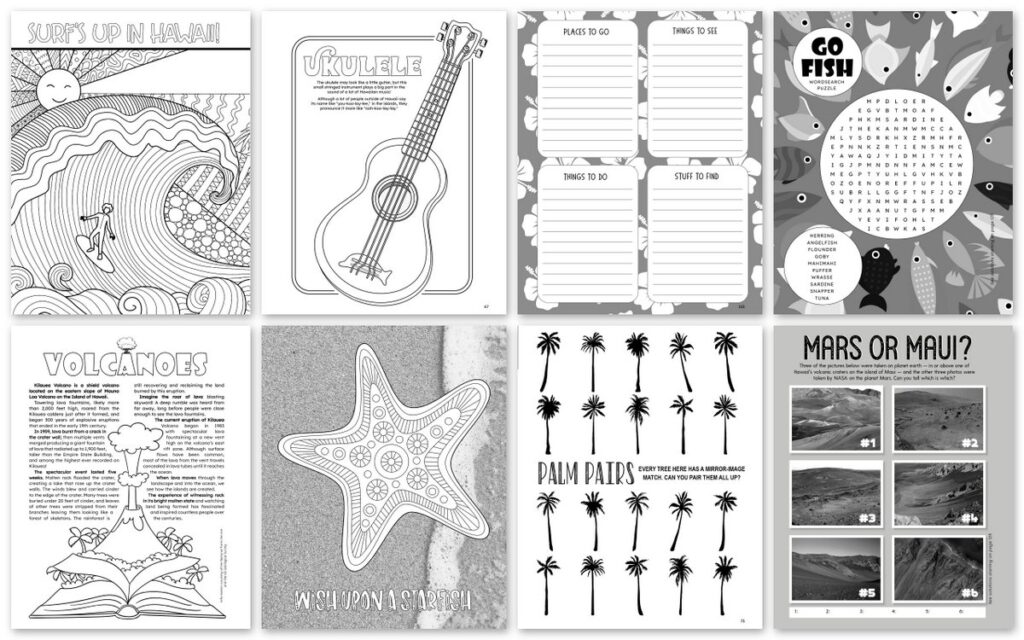 This 128-page book offers hours of delight — the perfect extra that will help make your trip to Hawaii the ultimate island experience for the whole family.
Here, see examples of just a few of the pages from the book!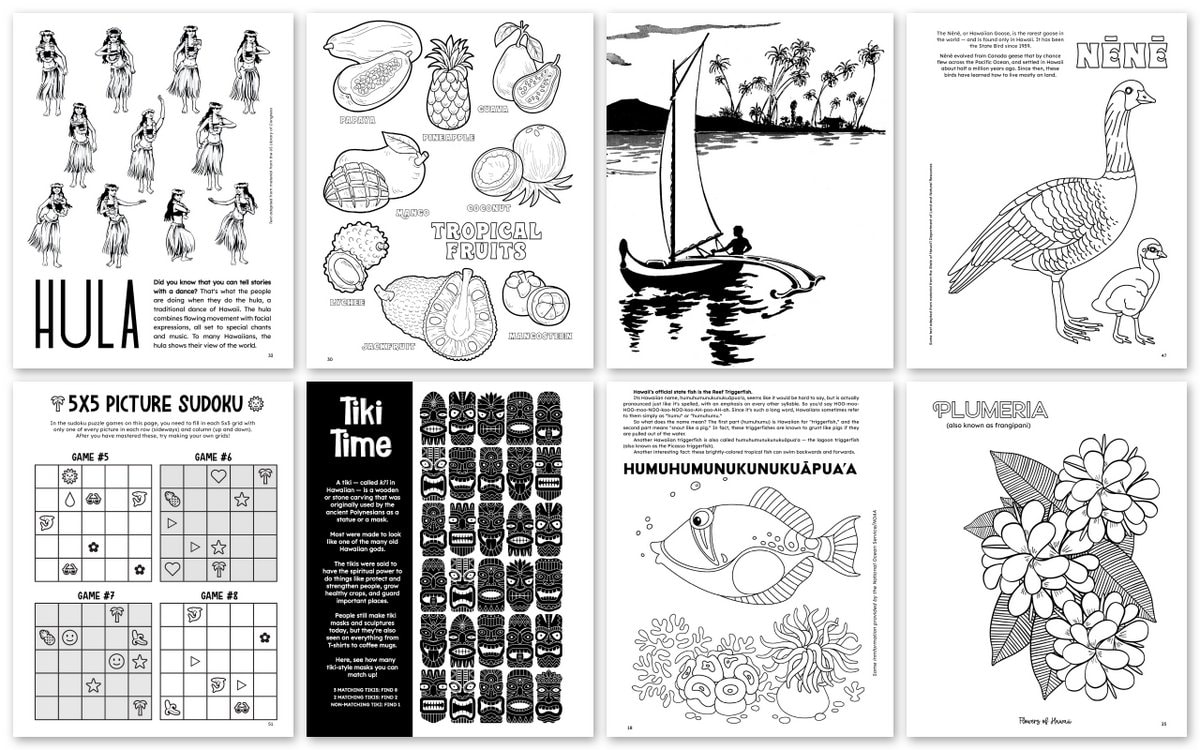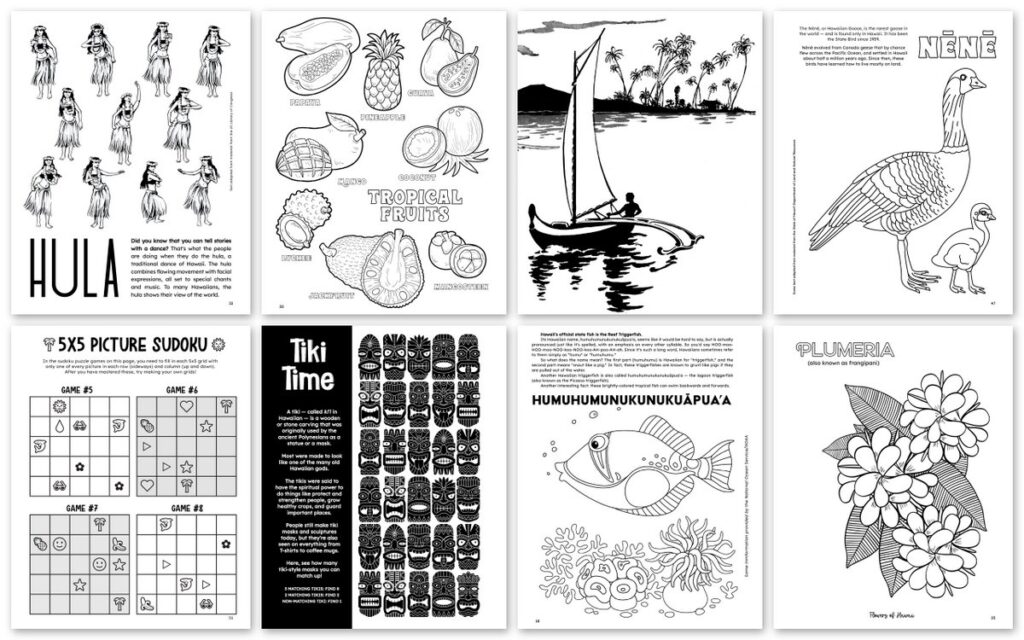 Also in this Hawaiian activity book…
Beautiful coloring book pages feature fish, birds, shells, flowers, whales, fun vacation activities, and more!
A variety of creative puzzles to challenge readers of various ages, and with a range of learning styles
Fun & memorable ways to learn about Hawaii through science, language arts, history and art
High-quality graphics & professional magazine-inspired layouts
Written and designed in the USA
---
DON'T MISS: Top 100 fish coloring pages: Cute free printables