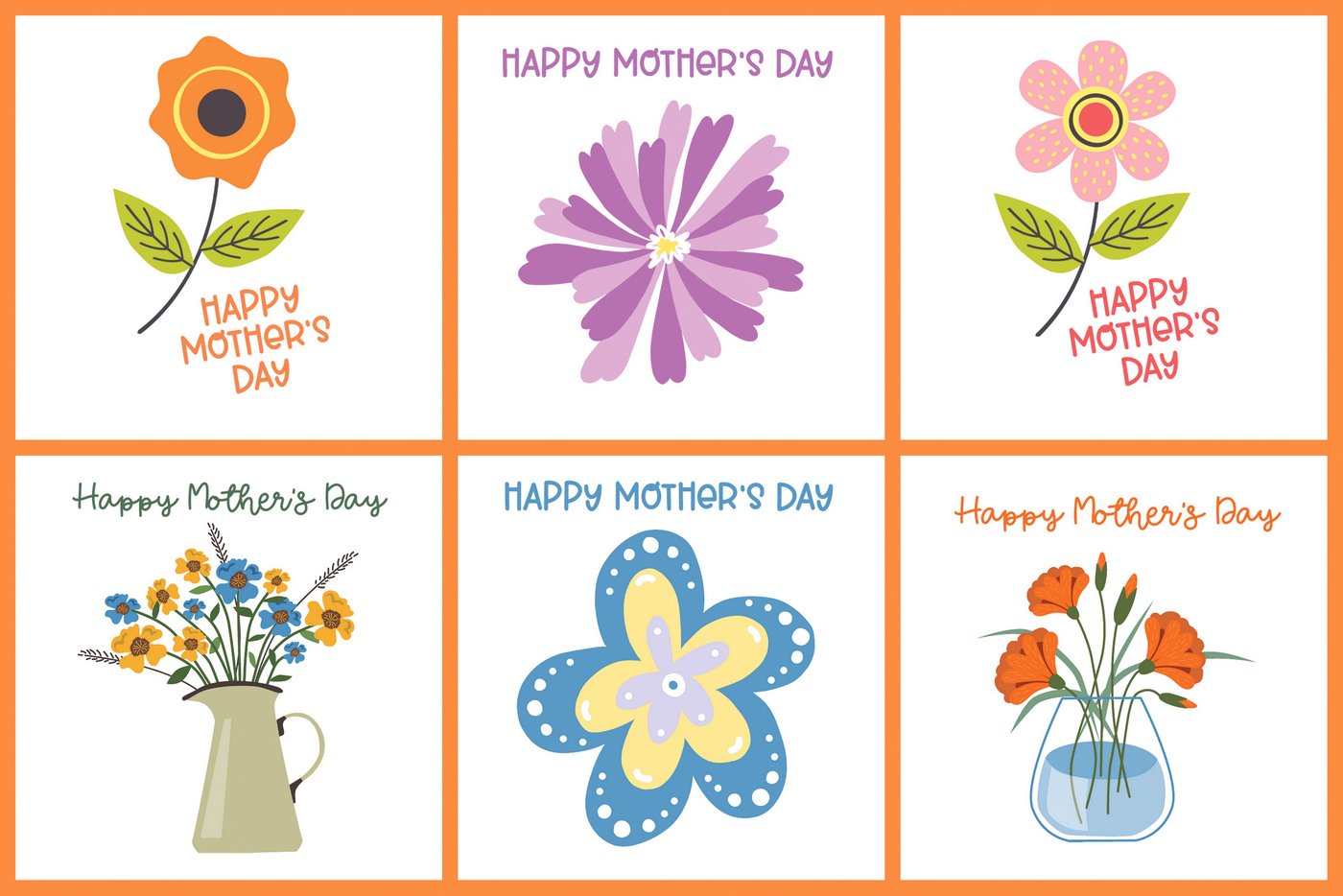 Here are some cute and free printable Mother's Day cards with flowers — already in color, so they're ready to print! There are 12 designs in all, in three different floral themes.
They are easy to use. Just click on any of the small images below to get a full-size printable. Print it out on an 8-1/2″ x 11″ piece of paper (letter size), then fold along the dotted lines. First fold in the middle of the page on the horizontal axis (—), then fold on the vertical axis ( | ).
The folded card should look something like this: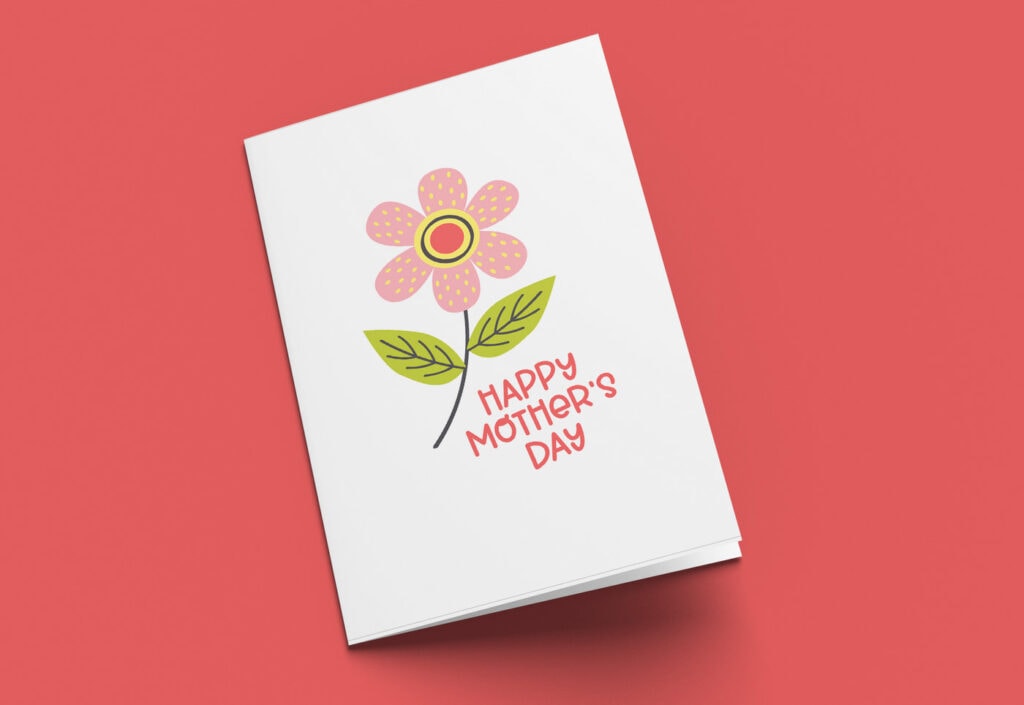 Write your message on the inside of the now-folded card, and you're ready to give a special mom the kind of greeting card that you can't buy in any store — and they're exclusive to PrintColorFun.com.
PS: Need a great gift to go along with the card? How about an adult coloring book with big, beautiful flowers? See ours here!
---
Stylized purple daisy design card to download
Click on the image below to get a full-size version to print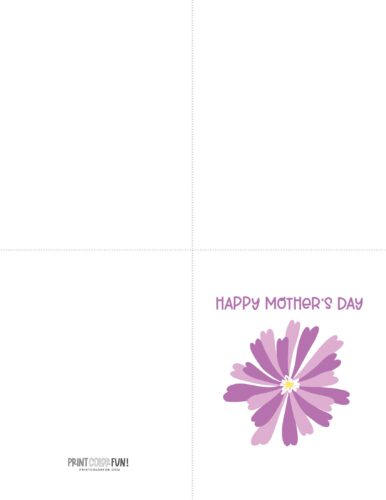 ---
Cute blue & yellow card for Mother's Day
---
Sweet & simple orange flower design
---
Mother's Day printable card with a stylized pink flower
Click on the image below to get a full-size version to print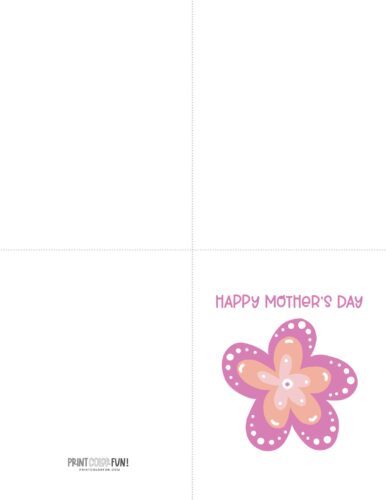 ---
Say Happy Mother's Day with a pretty pink flower printable
---
A classic wildflower bouquet card design
---
"Happy Mother's Day" card with a cute purple flower design
---
Card for mom: Vase with three flowers
---
Orange & pink daisy design card
Click on the image below to get a full-size version to print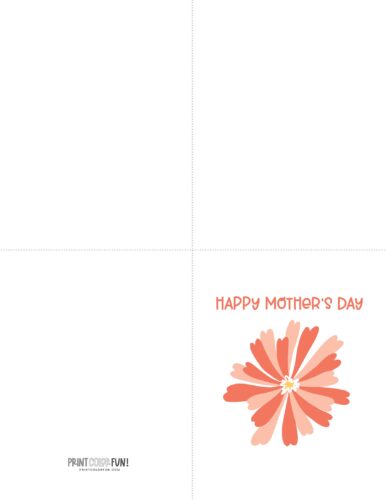 ---
Mother's Day card with a blue flower graphic
---
Wildflowers in a pitcher printable card for mom
---
See orange flowers in a clear vase on this card for mom