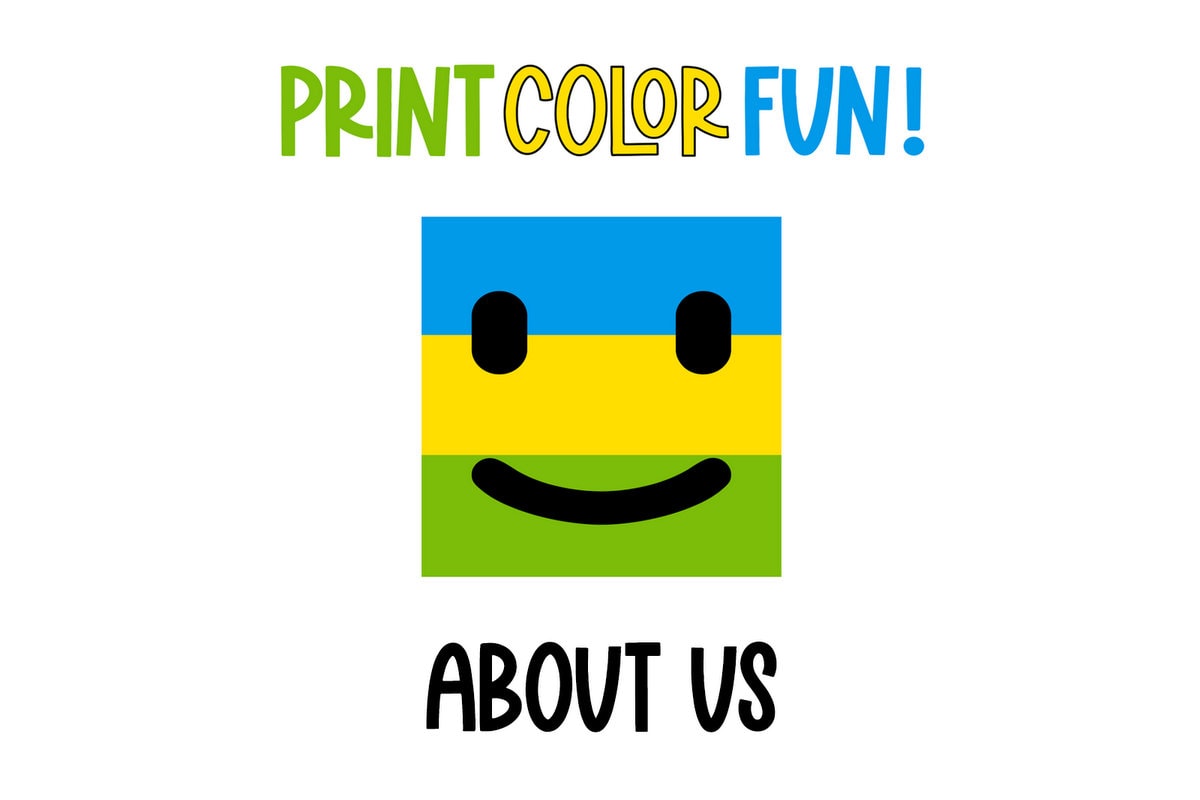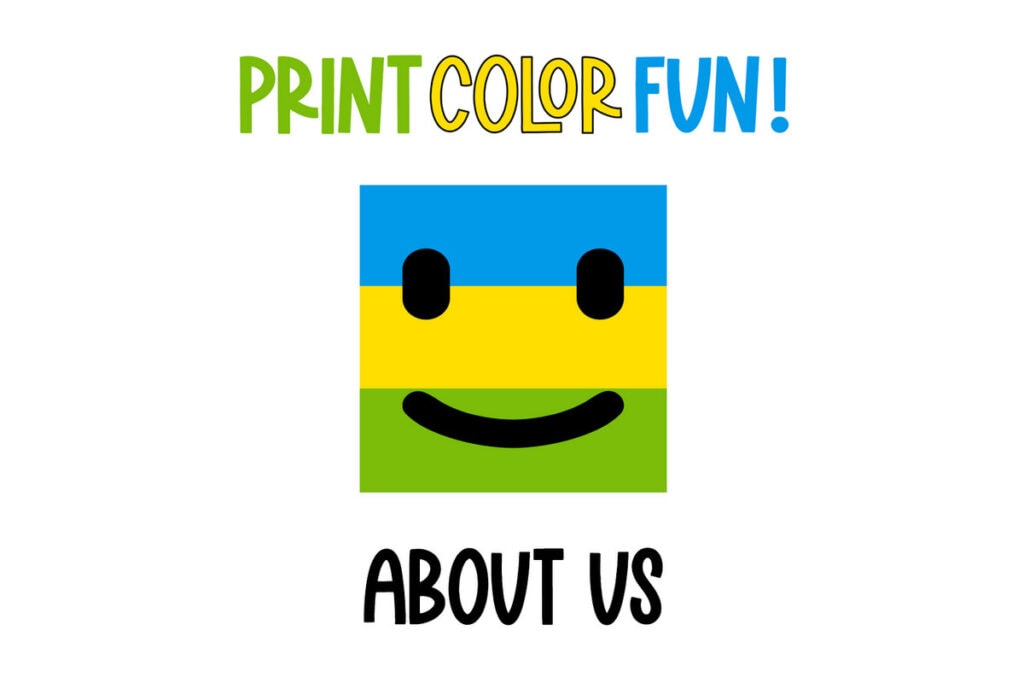 Hello, and welcome to PrintColorFun.com!
This is a place where colors meet fun and learning. We have a ton of free resources ready to be discovered. Whether you're a parent or caregiver, teacher, or a kid, there's something here to ignite curiosity and make learning a colorful adventure.
Our mission: PrintColorFun is an artistic hub designed to spark creativity and knowledge through a vast array of free coloring pages and printables, as well as craft and learning ideas.
Our vision: We want to be to be the go-to resource for parents, teachers and young minds in search of imaginative educational materials — or just a fun, enriching activity to pass some time.
Our values: At the heart of PrintColorFun lies a trio of values — inclusivity, creativity and education. These guideposts ensure a rich, varied collection of free resources that offers value to everyone, paving a colorful pathway to learning and enjoyment.
What sets us apart?
At PrintColorFun, coloring is more than just a pastime — it's one of those fun opportunities for learning that doesn't feel like a lesson. We want to boost the coloring experience by infusing it with craft ideas, learning activities, fun facts and more… all tailored to complement the theme of each coloring page or printables collection.
Our aim is to intertwine education with fun, ensuring every stroke of color leads to a stroke of genius, making learning a delightful journey and a chance to make fun memories and nurture loving connections. The blend of creativity and knowledge on PrintColorFun sets us apart, making every visit a step towards an enjoyable learning adventure.
Who runs Print Color Fun? A mom of four – two girls and two boys
For years, I have been creating all sorts of printables — coloring book pages, craft patterns, and a variety of other designs. I've posted them on a number of websites I worked on, made books with them, and have printed them out for my own kids.
It really started when my own preschool-age kids got into coloring, and I vividly remember printing out one particular unicorn picture about a hundred times for my daughters. It was super simple — as you can see below — but they just loved the thing! (Fun fact: My oldest had to ride horses because unicorns weren't available, but ended up becoming a talented rider, and even a rodeo queen.)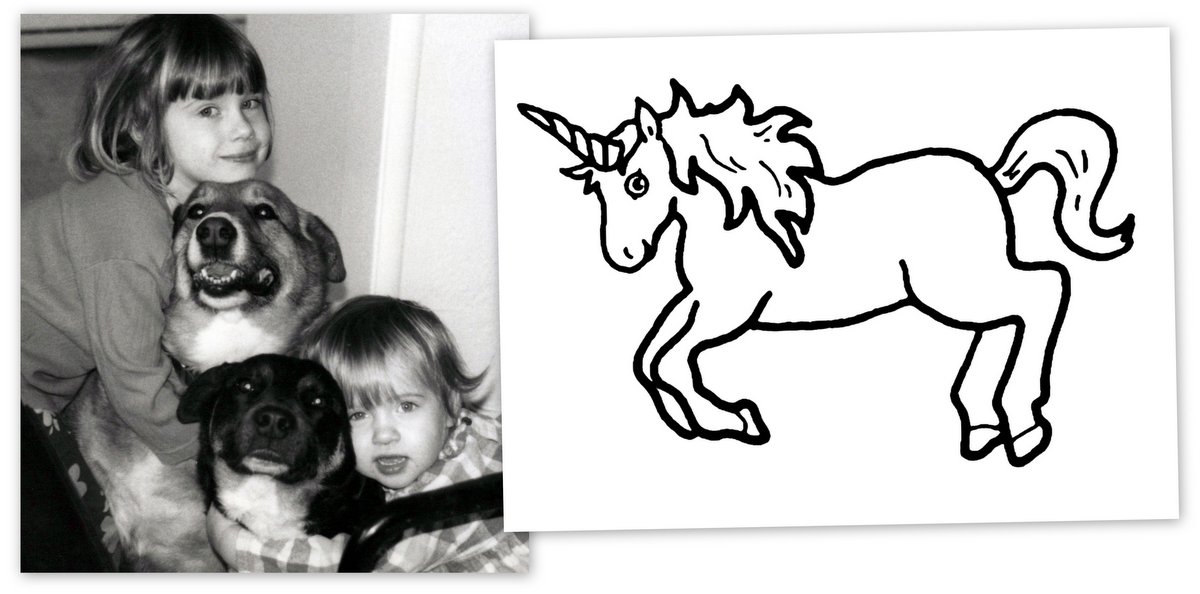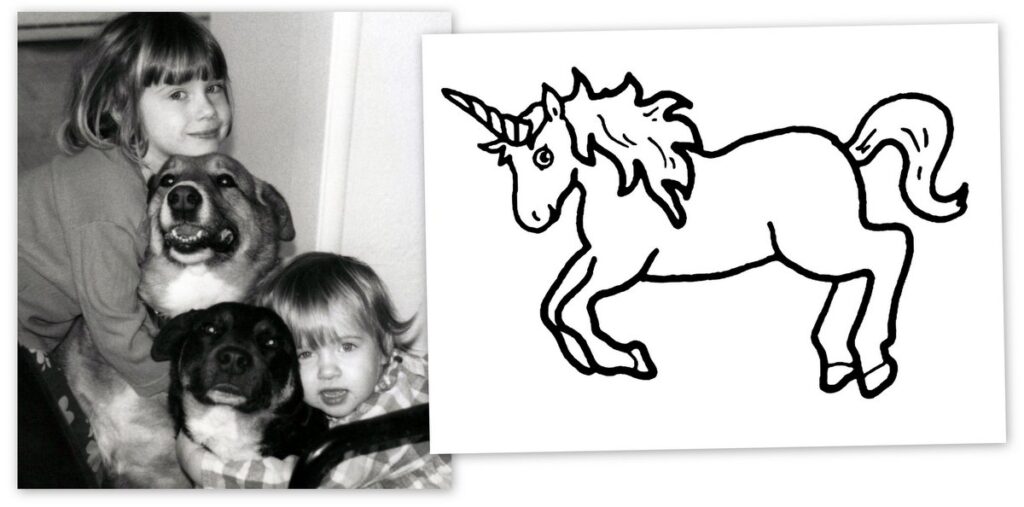 Proven expertise and credentials
While my dedication to building this site since 2011 has been a labor of love, it's more than just a hobby site — it's built on years of professional experience in media and publishing.
I dove headfirst into the media scene as a teenager, self-publishing music fanzines at just 14, and photographing/interviewing major rock bands by 16. In the 1990s, my writing appeared in publications ranging from the national print magazine Parents to the San Francisco Chronicle.
But that's just as I was getting started. In 1999, I co-founded SheKnows.com and helped turn it into a top-tier lifestyle website boasting more than 30 million monthly readers by the time I left in 2012. I've also been an Executive Editor for USA Today's former Grateful project, and was part of the launch of five different national newsstand magazine titles.
My experience doesn't stop at magazines and websites. I'm the author of several books that align closely with the theme of parenting. These include The Ultimate Hawaii Activity Book, 200 Amazing Mazes for Kids, the All-In-One Pregnancy Calendar, Daily Countdown, Planner and Journal, and even worked on the book SheKnows.com Presents – The Mommy Files: Secrets Every New Mom Should Know.
Professionally, I've been deeply involved in parenting and family-oriented content. I've written for publications like Parents and Baby, and served as the editor-in-chief of two national newsstand pregnancy magazines, and co-founded the ePregnancy website and print magazine. (That publication was the top pregnancy magazine in the U.S. during its time — with a circulation topping 500,000 copies, and welcoming more than a million unique visitors to the website.)
After co-founding SheKnows.com in 1999, I helped turn it into a top lifestyle website for women, which reached more than 30 million readers per month before I left in 2012. I've also managed and contributed to several parenting-focused sites under the SheKnows brand, including Pregnancy & Baby, GeoParent, and All Parenting, among others.
More recently, I spent two years as the Executive Editor for Gannett/USA Today's former Grateful project, and own and operate this site along with a few others mentioned below.
Family is at the heart of it all
At the end of the day, family is what matters most. I started this small business because I wanted to work from home, so I could be with my four favorite humans.
I've worked around their schedules, putting in hours both night and day for years and years and years to make Print Color Fun and my other sites work. (You are invited to check out my other endeavors — ClickAmericana.com, a vintage & retro wonderland; ClickBabyNames.com, which features a collection of baby name meanings and lists; and Lilyvolt.com, a site dedicated to Gen X).
And although my kids are all past their teens, my youngest is autistic to such a degree that our family gets to have him close by all the time. Raising a special needs child — who later became a special needs adult — has been a big experience, but we're incredibly lucky that he's such a sweet and easy-going kid. (I made the maze book above for him. He did maybe 15 of the 200 puzzles, then wanted to go back to watch movie credits on his computer. #lifewithautism 😂)
By a very random set of circumstances, my son Quinn has become sort of the poster child for autism. How'd that happen?
Well, many years ago, I donated some photos of him to Wikipedia to help show some possible characteristics of Autism Spectrum Disorder (ASD). Since then, his pictures have been shared around the world, and used in everything from psychology textbooks in Germany to police training videos in the US.
Quinn has even become well-known on social media, and millions of people have seen my boy as a toddler, when he stacked cans and lined up toys. (You can see the original images and article about autism on Wikipedia.)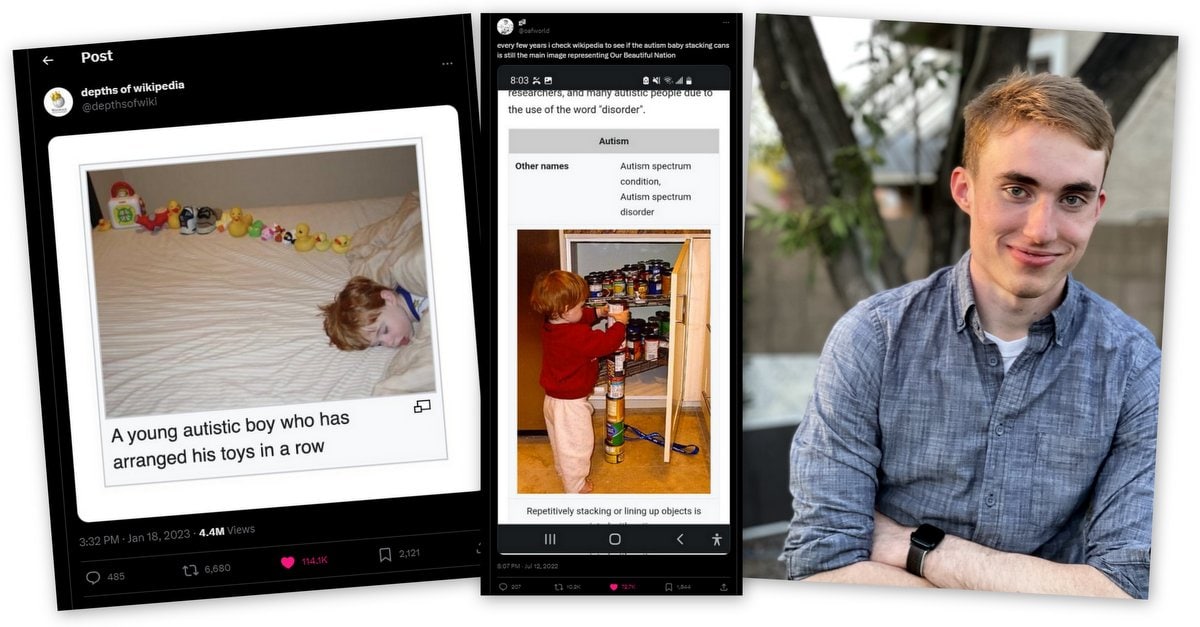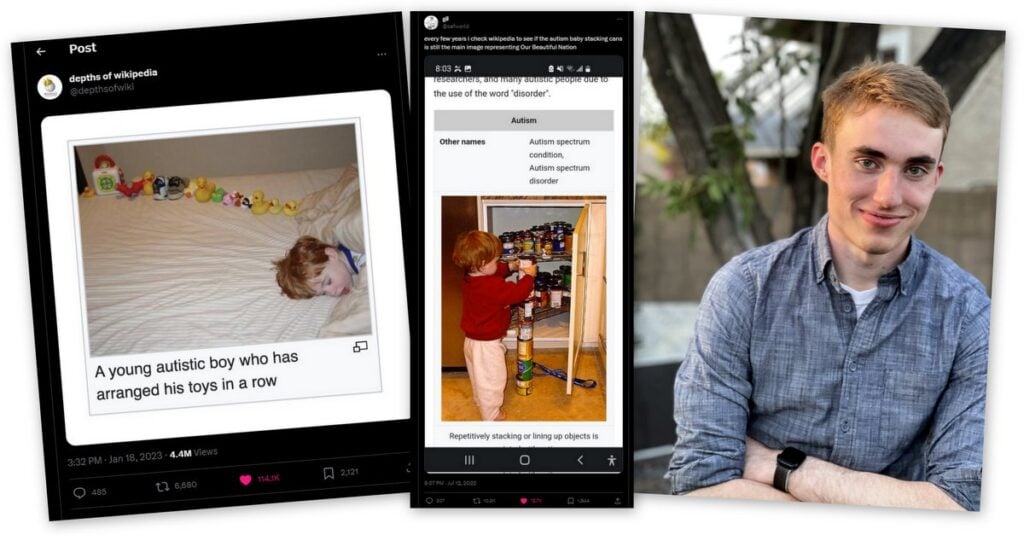 The team and home life
Although I come from a long line of California natives, I'm now based in Arizona. There, I work from home, and live with or near my four fabulous kids and, as of 2023, a gorgeous granddaughter. Also along for the ride is my partner (novelist Daniel Price, author of The Flight of the Silvers book series), and both short- and long-term rescue pets.
What began as a solo endeavor has now grown into a team effort, with my daughters and my longtime best friend helping out regularly — while sometimes even my very busy sister finds time to help out. Still, I manage all the day-to-day stuff, designed and coded the website, write or edit most of the articles, and assemble the graphics.
But enough about all that — because this site is really about you! Please come on in and explore, because there should be something here for you and the little ones in your life!
– Nancy J Price, founder & editor, PrintColorFun.com