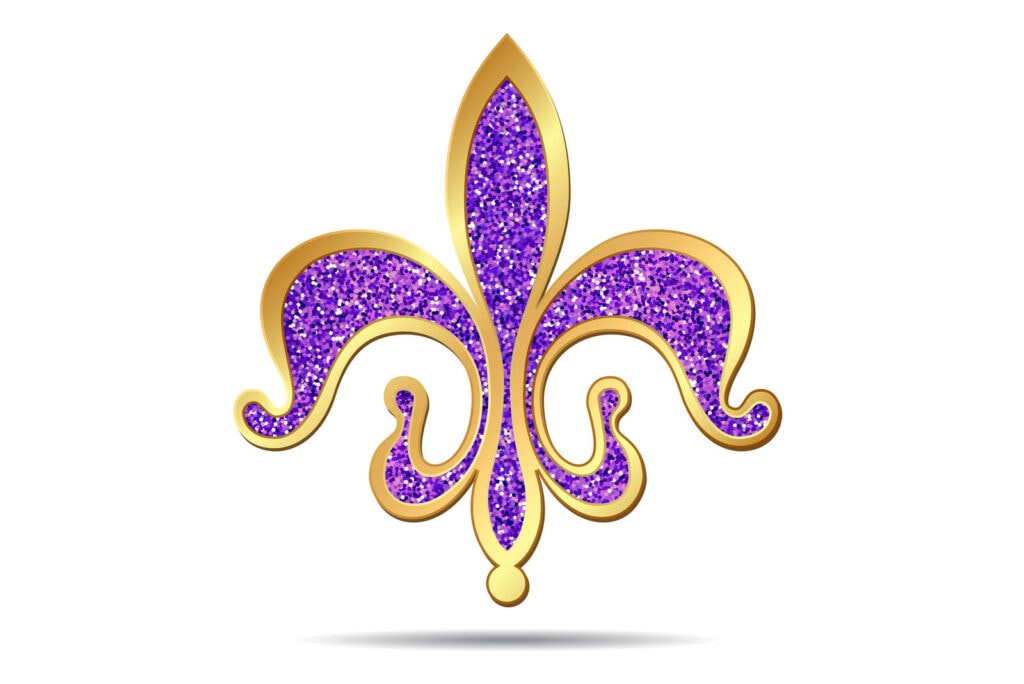 Give your art, your home, or any craft projects a graceful European flair with these classic fleur-de-lis coloring pages, the designs for which are based on an antique royal heraldic decoration.
Please click on any of the images below to download or print a larger version.
About the fleur-de-lis
The fleur-de-lis takes its graceful lines of a flower. Literally translated, the words mean flower of the lily (or the iris).
This graceful and symmetrical design element has shown up for centuries on everything from walls to vases, flags to coins.
Since the reign of Byzantine empress Theodora in 500 AD, the fleur-de-lis has been a symbol of royalty. She may have chosen it as her motif because of the symbol's similarity to a floral version of a Christian cross.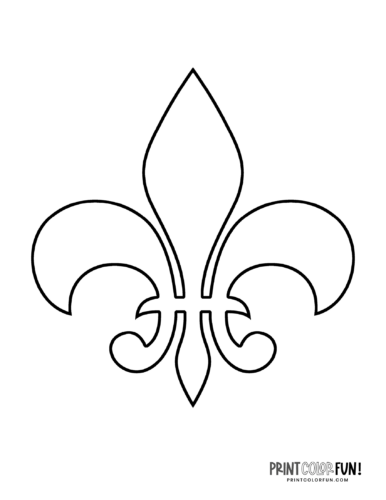 In the first millennium AD, the golden fleur-de-lis, on a rich blue background, became the symbol of the kings of France. Particularly after the fall of French military leader Napoléon Bonaparte in 1815, it began to be used extensively in Europe as a decorative motif.
That French connection exists even now in the United States, as the symbol appearing on the Lousiaiana state flag, and on the helmets of the New Orleans Saints football team. However,
As one of the most popular heraldic symbols, it appears on the coat of arms for many families. (For this use, it may be a stylized head of a lance.) It's also the international symbol for many different scouting organizations.
The fleur-de-lis has long been an insignia in the coat of arms for the city of Florence in Italy, and on the flag of Quebec in Canada — plus is the national symbol of the Bosniaks.
However, not all of its history is one of beauty and royalty: it was once branded on people to mark them as slaves. For this reason, the symbol is controversial. and should be used with care.
(Get instructions on how to use these images as stencil designs here.)
---
Free fleur-de-lis coloring pages and design stencils
Please click on any of the images below to download or print a larger version.