If you or your child love football — American football — this page is for you! Just click on any of the football player coloring pages below to get a larger version to print and color!
A combination of rugby and soccer, American football started in the US back in the late 1800s. (Did you know they even played football in the 1932 Olympics?)
Now, the National Football League (NFL) boasts 32 teams, the oldest of which are the Detroit Lions, New York Giants, Green Bay Packers, Chicago Bears, and the Arizona Cardinals (although the last have only been in their current home state since the 1990s).
For more colorful fun, check out our 17 free football coloring pages & party printables!
---
Football team colors
Each team has its own unique color combinations, listed here in alphabetical order.
Atlanta Falcons: Black, Brick Red, White
Arizona Cardinals: Cardinal Red, White, and Bright Yellow
Baltimore Ravens: Dark Purple, Black, Gold
Buffalo Bills: Royal Blue , Red, and White
Carolina Panthers: Electric Blue, Black, White
Chicago Bears: Dark Blue, Deep Orange, White
Cincinnati Bengals: Black, Deep Orange
Cleveland Browns: Deep Orange, Dark Brown, White
Dallas Cowboys: Blue, Silver, White
Denver Broncos: Blue, Orange, White
Detroit Lions: Dark Blue, Silver, White
Green Bay Packers: Forest Green, Golden Yellow, White
Houston Texans: Dark Blue, Brick Red, WHite
Indianapolis Colts: Navy Blue, White
Jacksonville Jaguars: Teal, Black, Gold
Kansas City Chiefs: Red, Gold, White
Miami Dolphins: Turquoise, Orange, White
Minnesota Vikings: Dark Purple, Gold, White
New England Patriots: Deep Blue, Red, White
New Orleans Saints: Gold, Black, White
New York Giants: Dark Blue, Red, White
New York Jets: Midnight Green, White
Oakland Raiders: Silver, Black, White
Philadelphia Eagles: Green, Silver, White
Pittsburgh Steelers: Black, Gold, White
San Diego Chargers: Blue, Gold, White
San Francisco 49ers: Brick Red, Gold, Black
Seattle Seahawks: Denim Blue, Black, White
Los Angeles Rams: Blue, Gold, White
Tampa Bay Buccaneers: Red, Pewter, Black
Tennessee Titans: Electric Blue, Deep Blue, White
Washington Football Team: Maroon, Gold, White
---
Football player coloring pages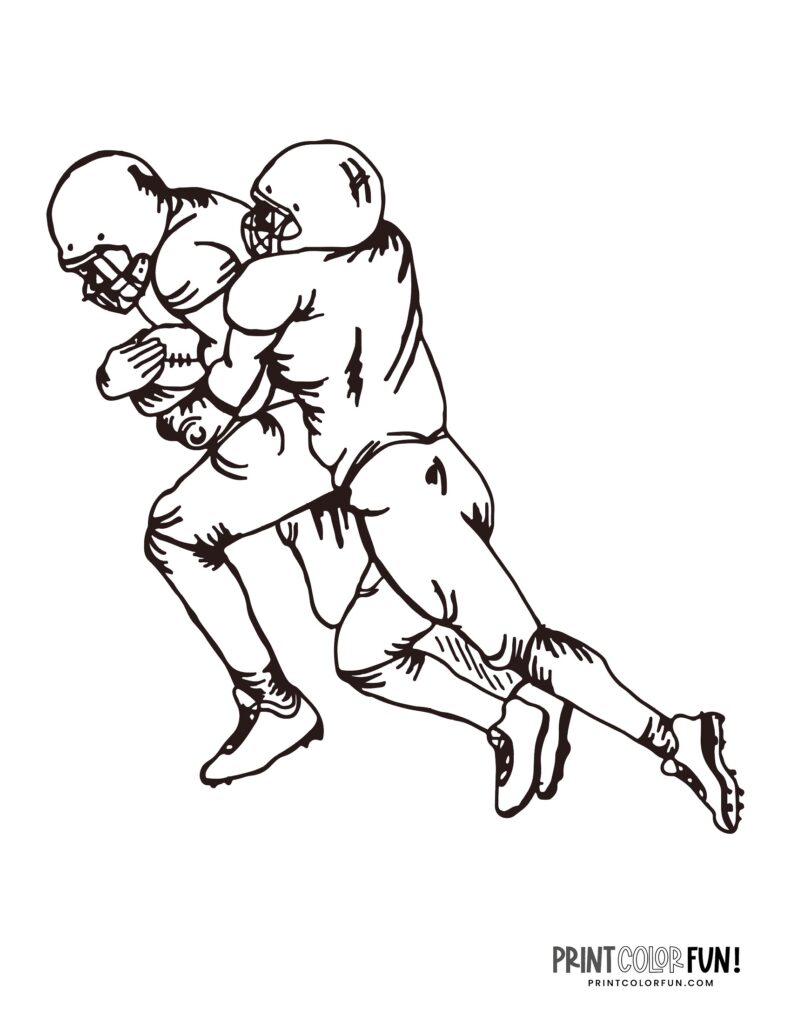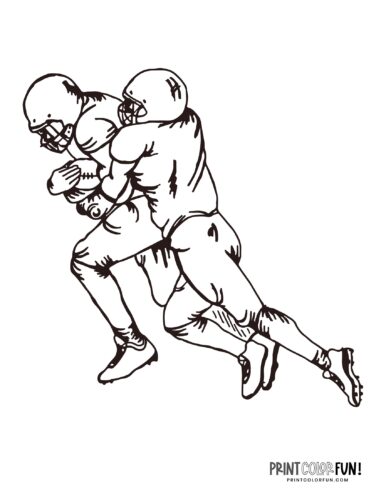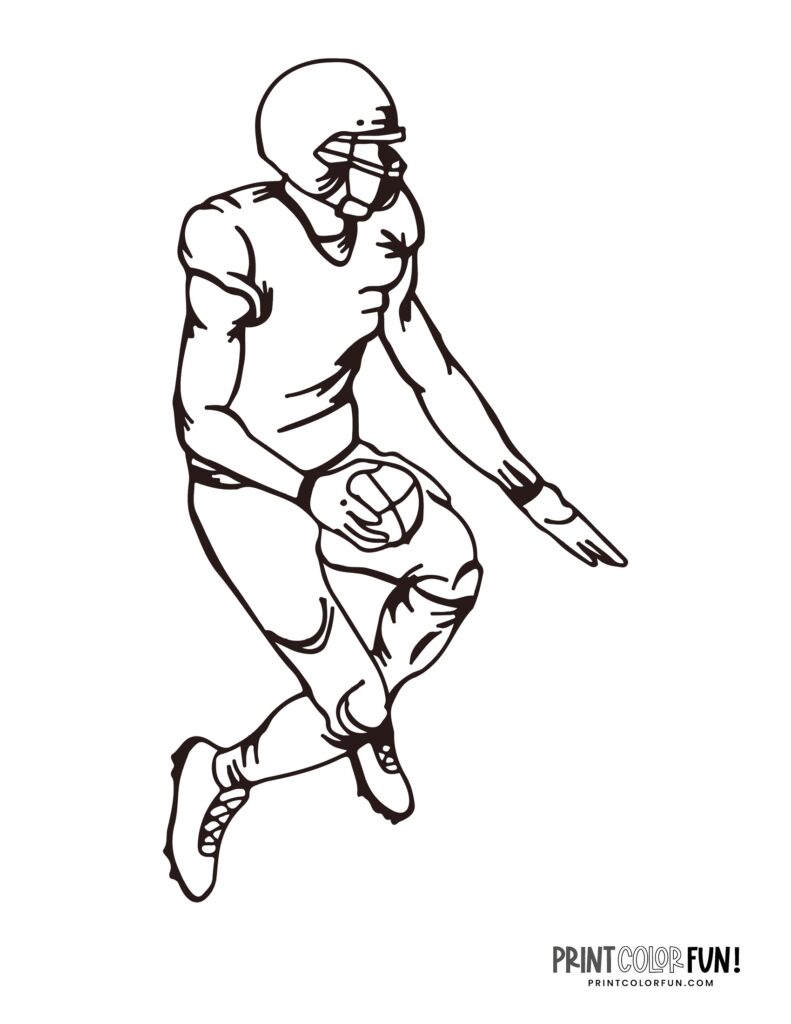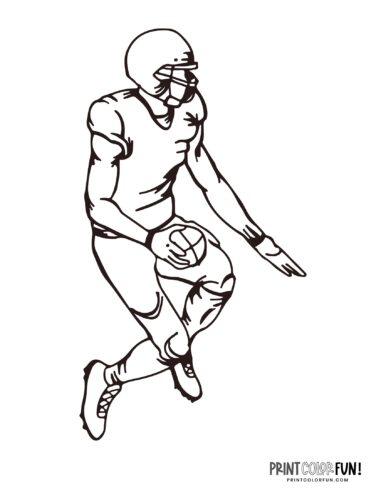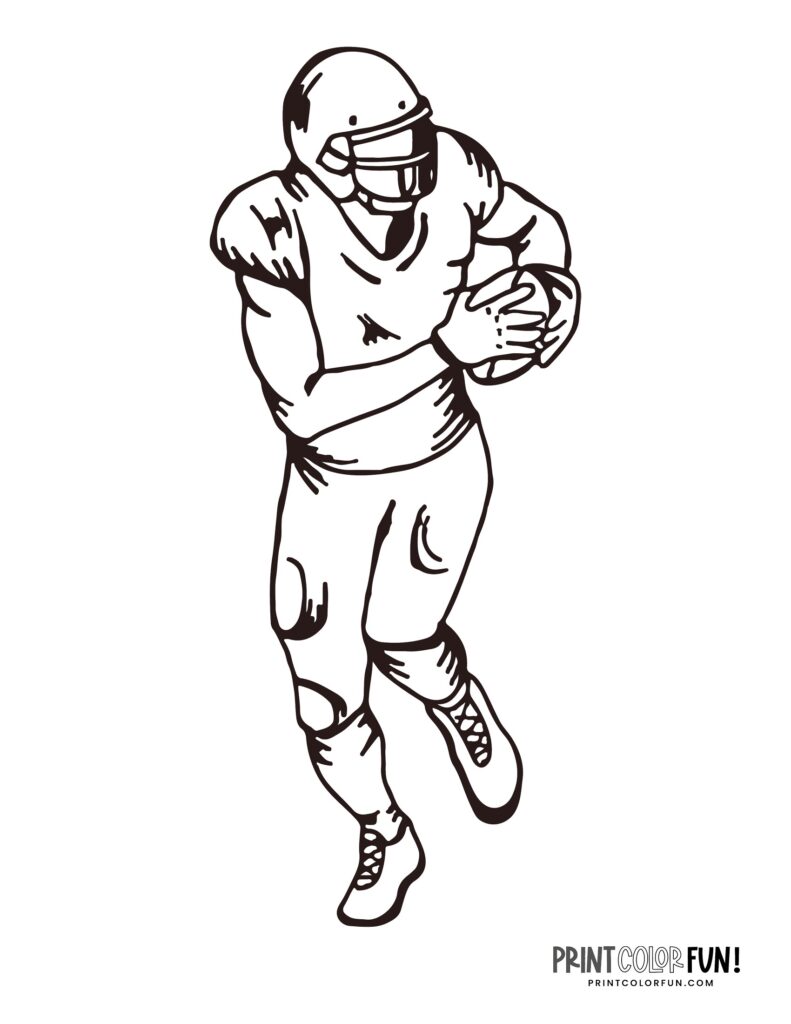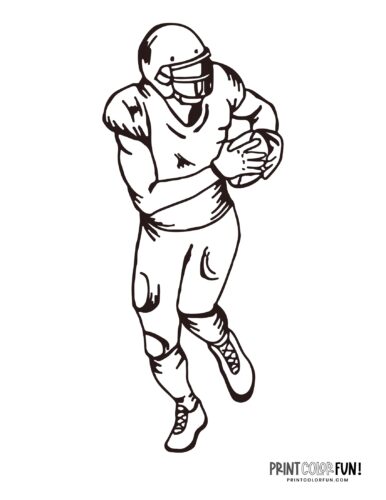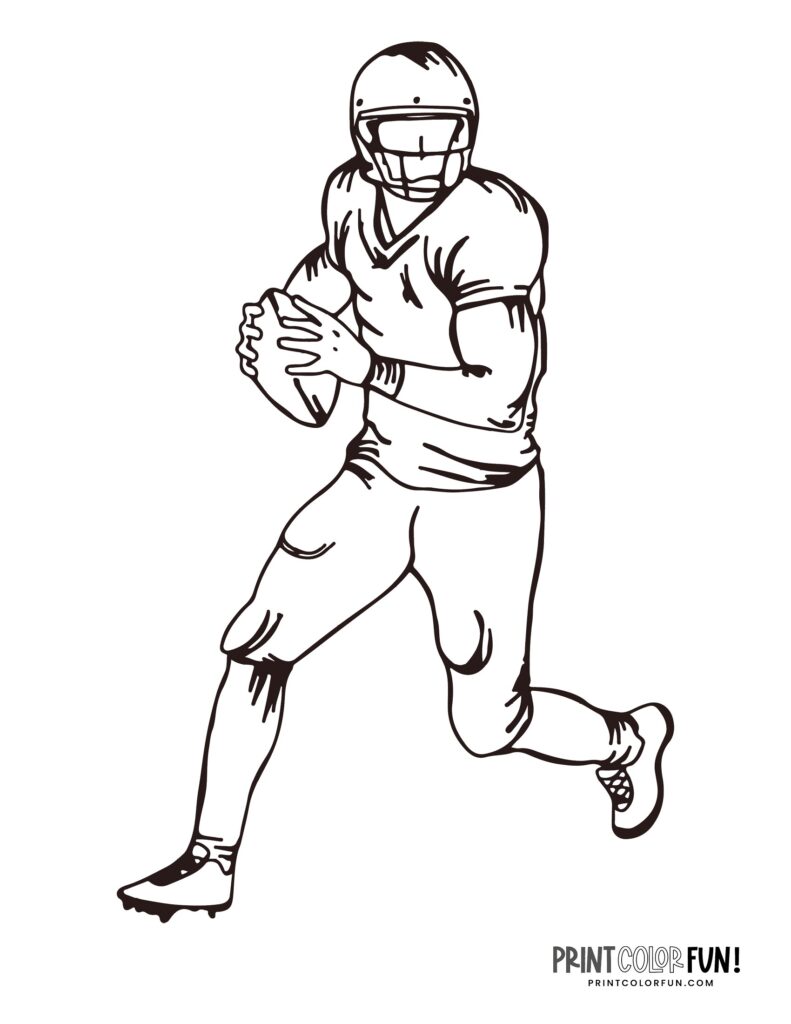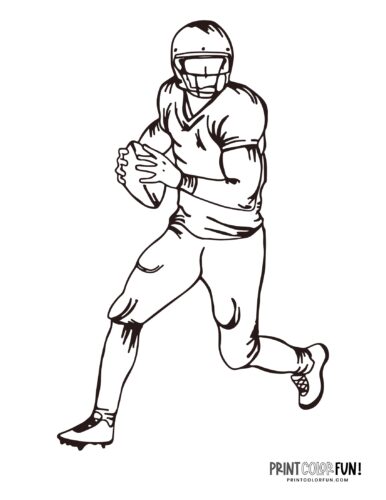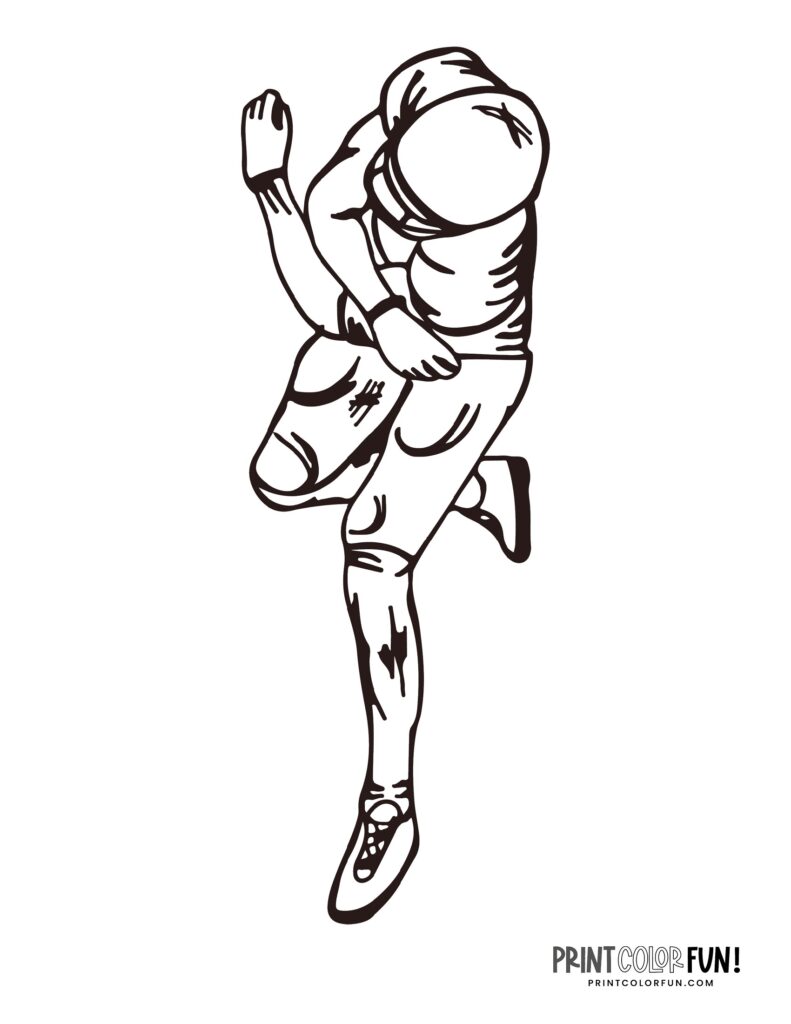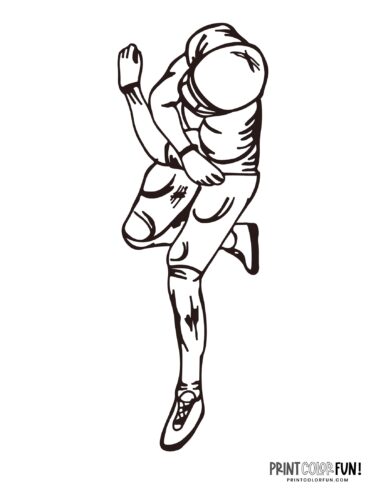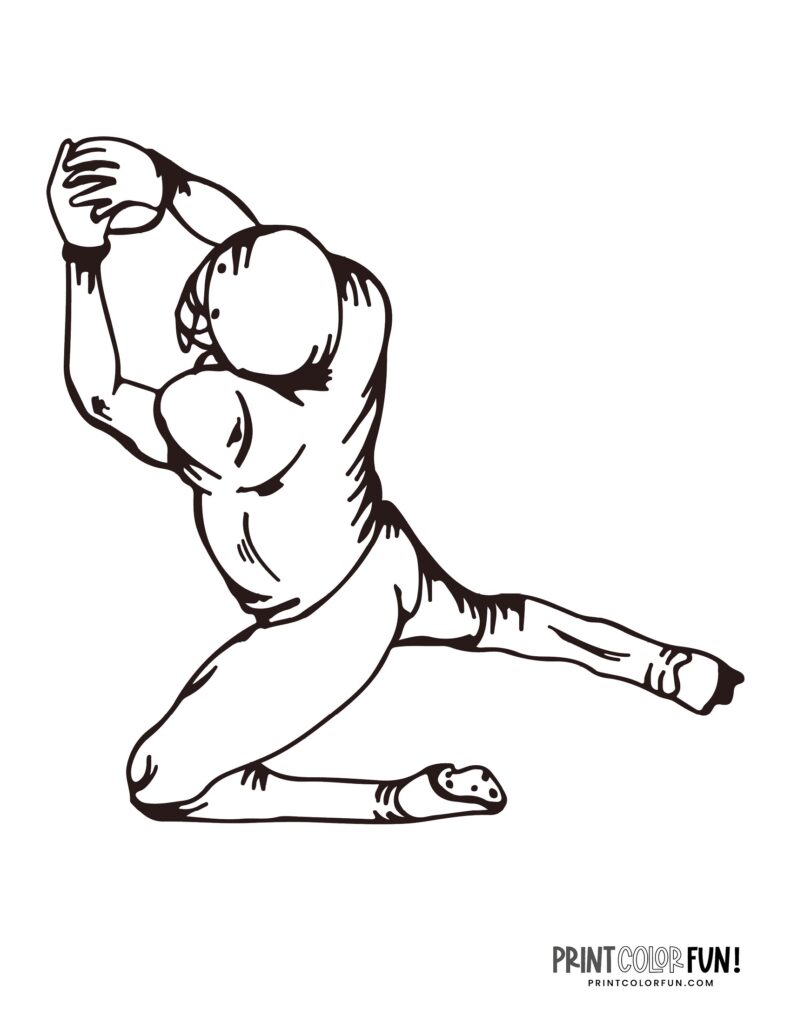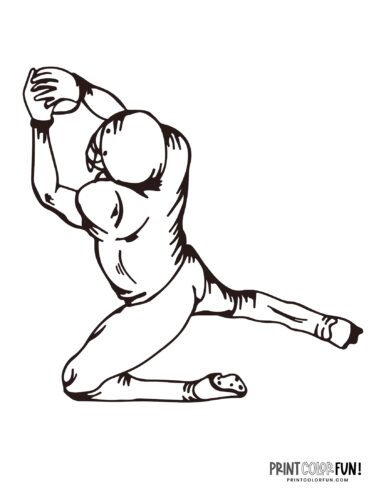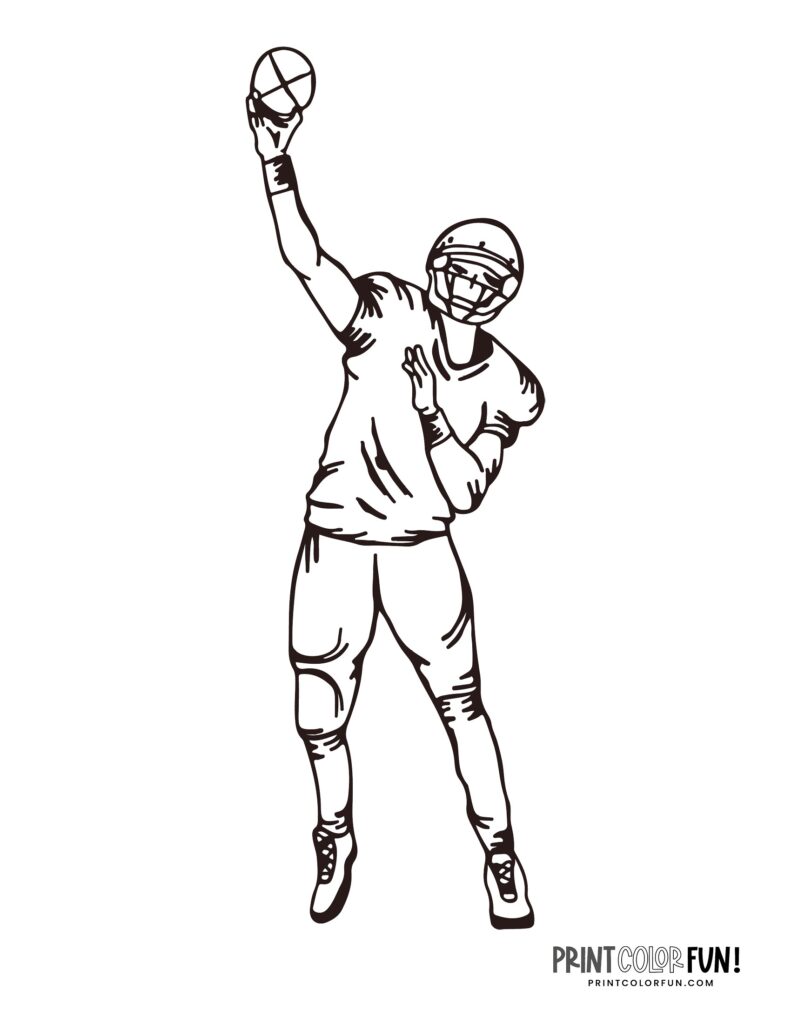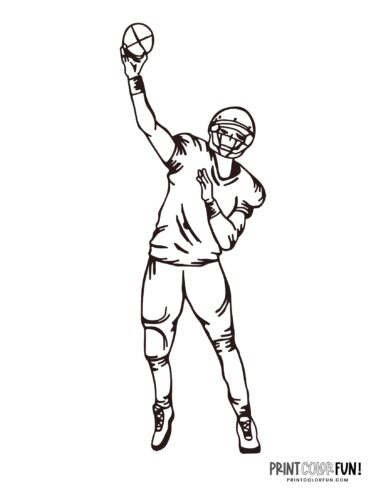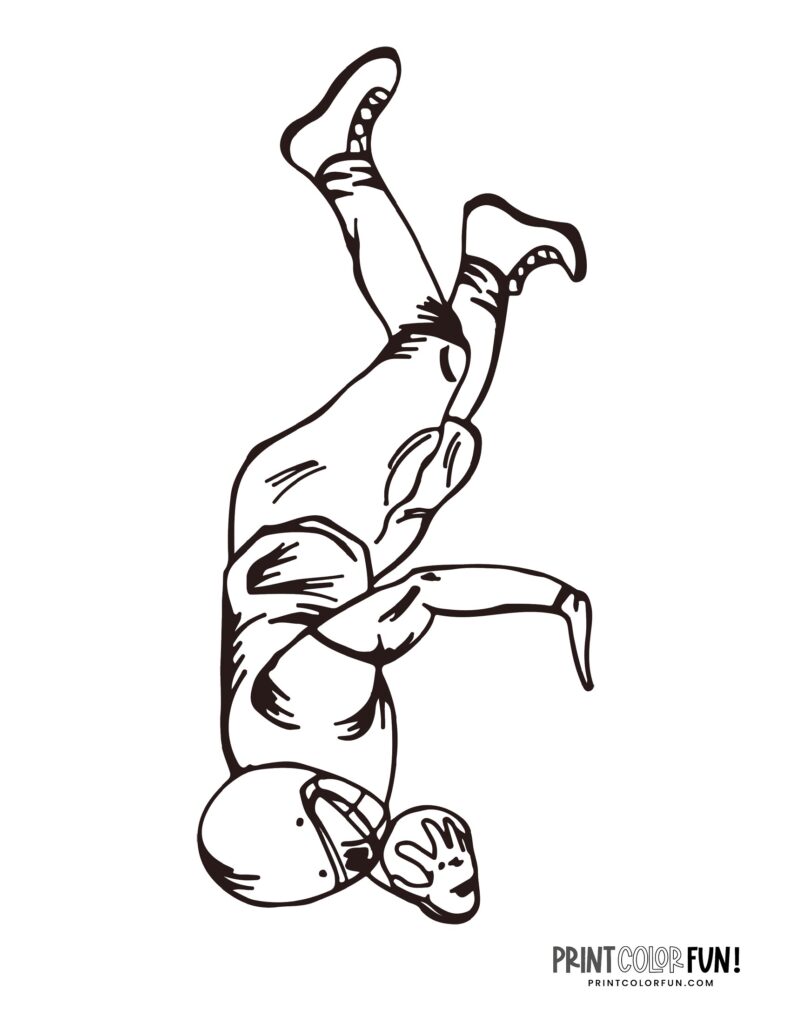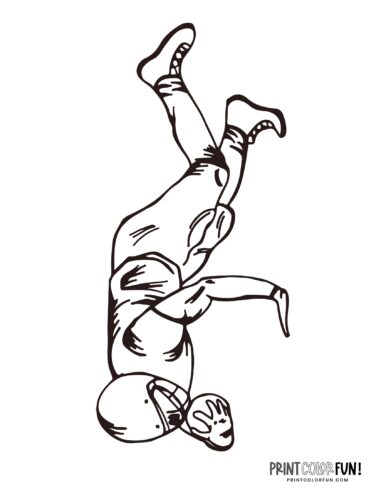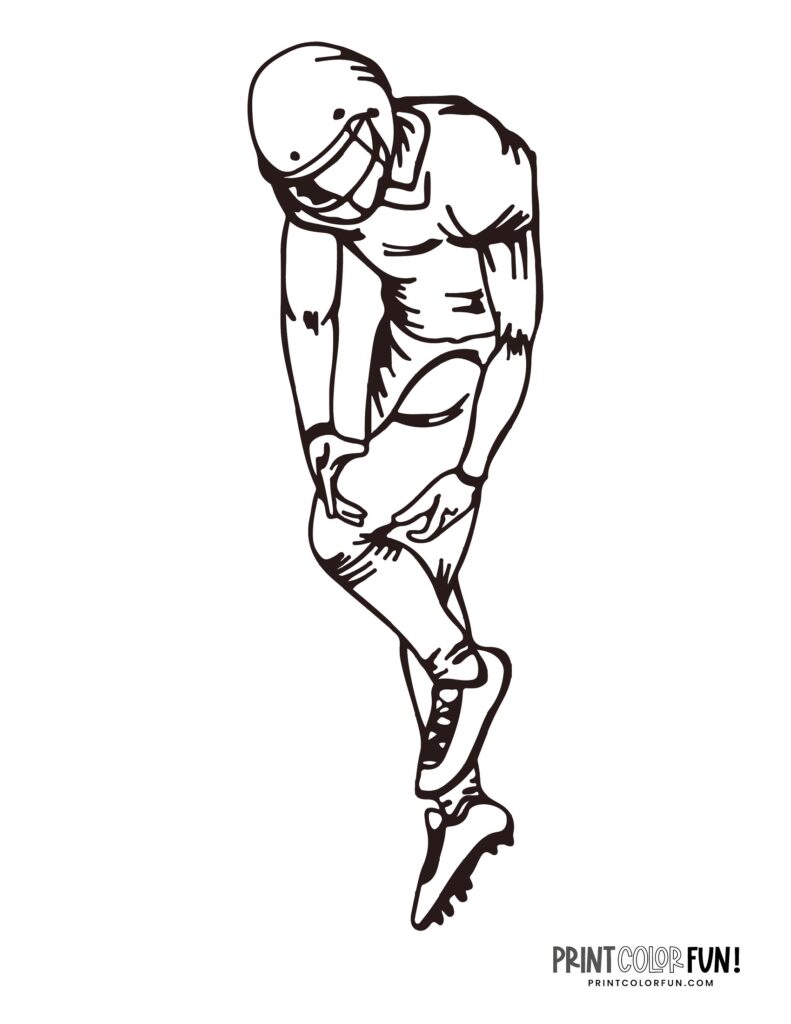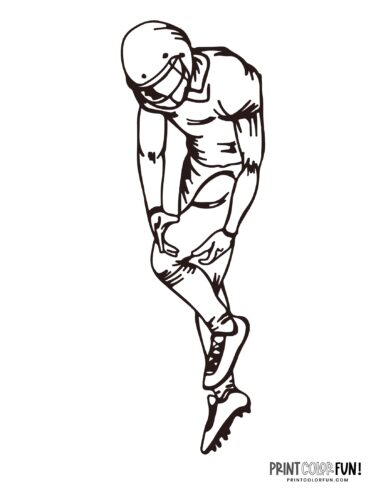 ---
Football game – kick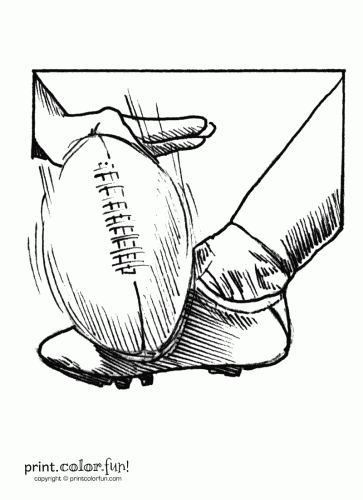 ---
Football player coloring pages: Running
This American football player is wearing a #15 jersey
Click to get a larger printable version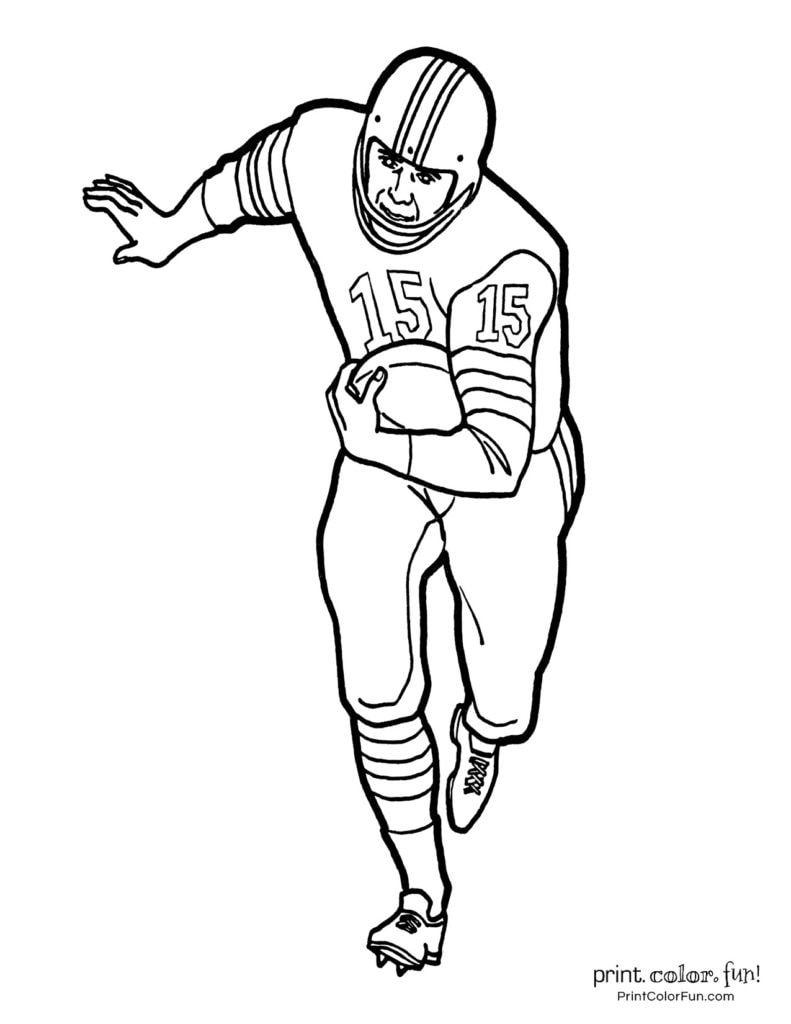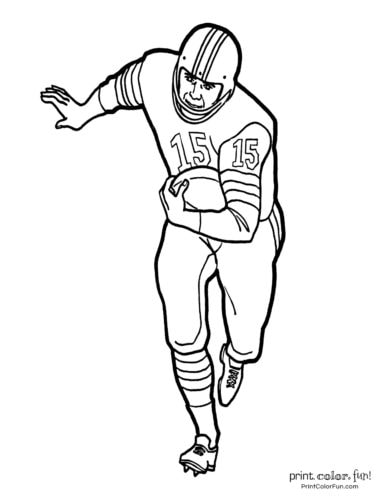 ---
Football coloring pages: Two players on the field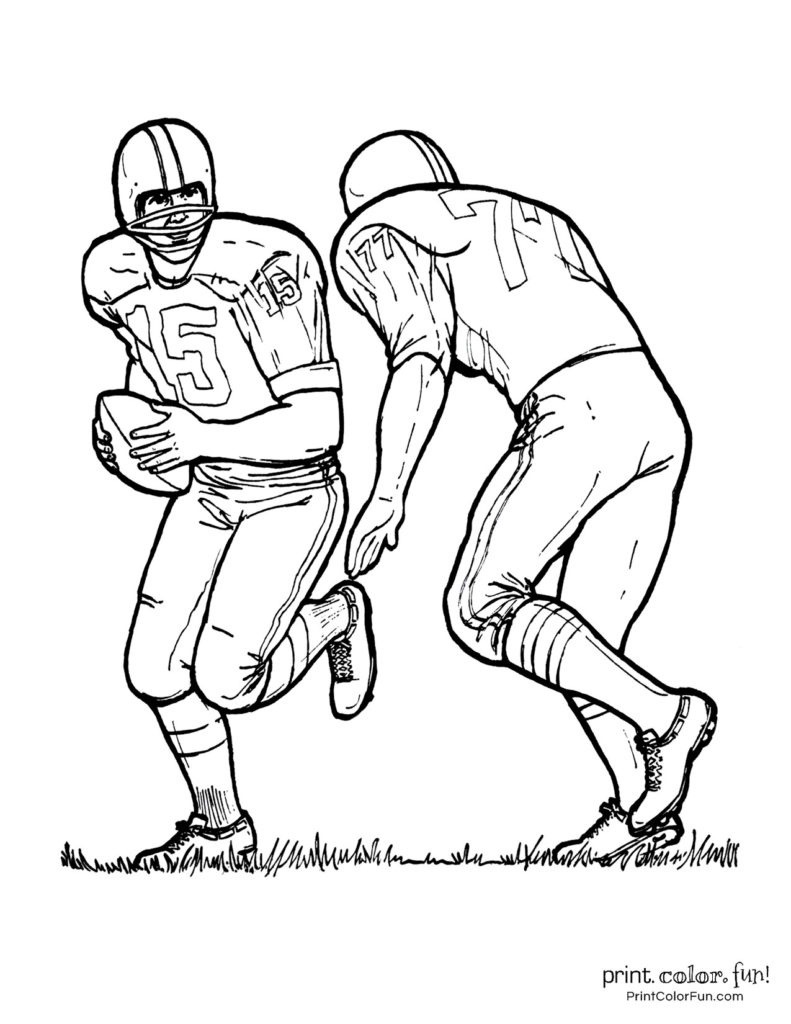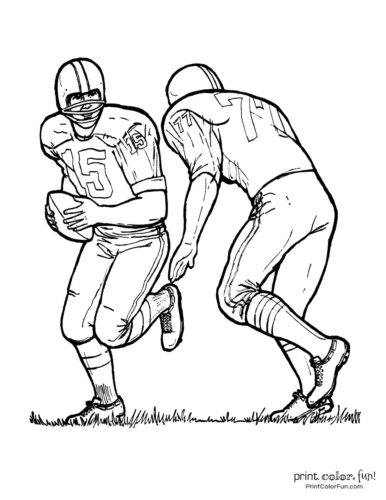 ---
American football printable coloring pages
Pick any team colors you like — or invent a new color scheme!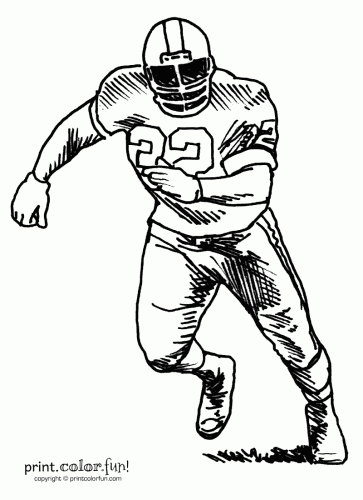 ---
Football coloring pages: What team colors will you use?
These two players on the same team have the ball.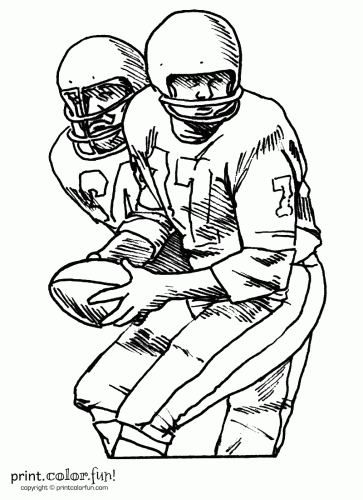 ---
Printable drawing of a kid playing football