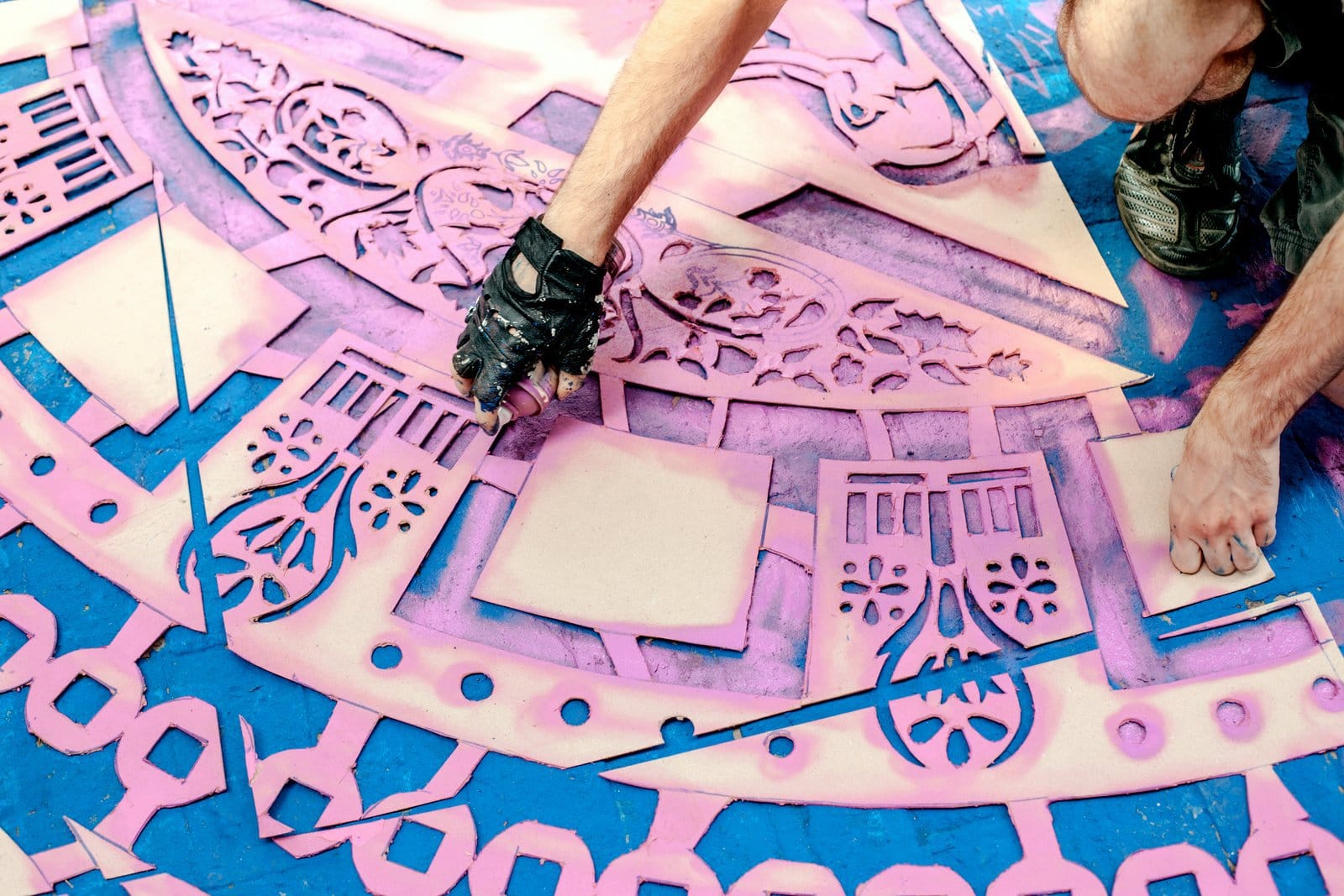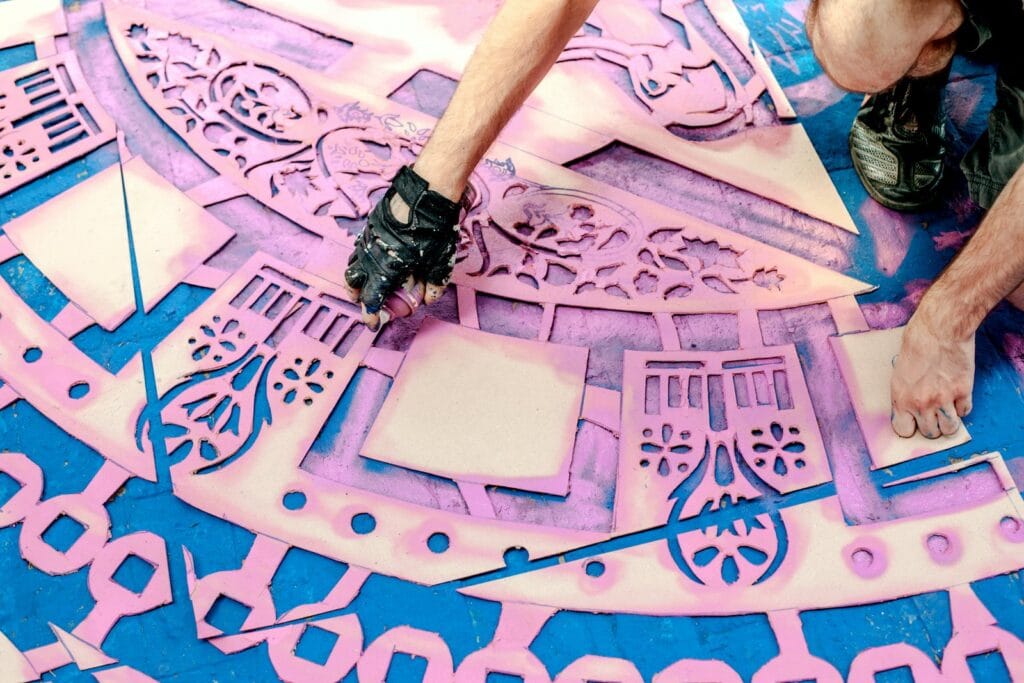 Stencils can be used to decorate your walls, furniture, or even clothing! Here's a quick guide on how to use the printable stencils here.
How to use printable stencils
Remember that the stencils will get wet from the paint, so you want something other than plain paper to ensure they hold up through repeated use.
How do you do it? Print the stencil designs out on regular paper so the designs can be transferred to card stock, laminated — or they may be printed on plastic or cut with a craft machine with another material thicker than regular printer paper.
After you have printed out your stencil, cut out (or weed out) the dark areas, then use paint with one of the tools below to fill in the spaces and transfer the pattern to your desired surface.
You might apply the paint, ink or dye with the following:
---
How to use printable stencils: Classic tips
USING A STENCIL FOR HOME DECOR
Be sure your stencil is completely flat and doesn't curl, as the stencil should be held flat against the surface to be decorated. If necessary, a few tacks can be used to prevent the stencil slipping.
Apply the colors through the openings of the stencil to the exposed surface with a rotary, scrubbing motion, making the stencil brush help hold down the stencil while it is applying the color. A small stencil may be held in position with one hand while brushing with the other.
Lay the stencil face down on a newspaper after applying each length or two of the design, and wipe off the back with a soft cloth. Be careful that the cloth does not catch and bend or tear the stencil.
ABOUT STENCIL BRUSHES
Use a regular stencil brush. It should be clean and in good order. A short bristle brush is best, as the color can be rubbed into the surface to be decorated without danger of the bristles spreading and working under the edge of the stencil.
Stencil brushes may be had in various sizes. A brush an inch-and-a-half in diameter is best for general work. A half-inch brush is best, however, for blending work in a small design.
Be sure to test out the brush on a board or paper to see that brush and color are working right before you start to apply paint to your wall or other surface.
THE PAINT FOR YOUR STENCIL
If the paint is too heavy to brush on easily and lightly, the result will appear spotty and will be hard to work with.
When the paint is too thin, though, is likely to run under the stencil edges and blur your design. To avoid this, use thin paint by using the brush fairly dry, with very little paint on it.
GET MORE STENCIL IDEAS: 40 classic vintage stencil designs you can download & use