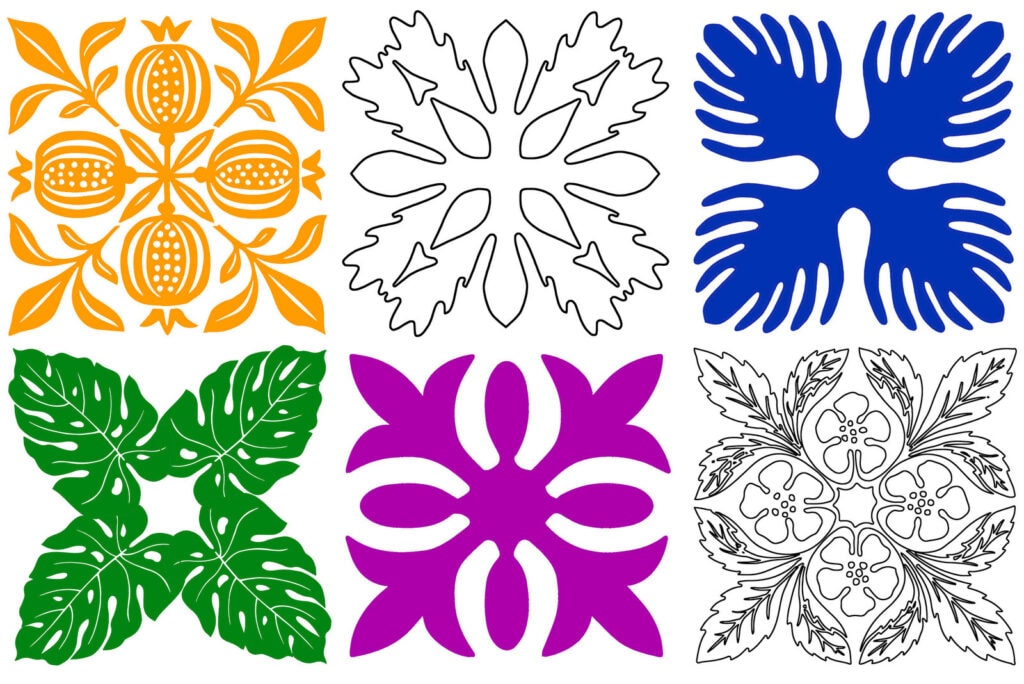 Say "aloha" to these stylish but simple patterns, inspired by Hawaiian quilts!
They can be used to create stencils, plan fabric appliques for quilting, as templates for craft cutting machines, or just to color. (If you want some tips, get tips here for how to use these as stencil designs for paintwork.)
About the Hawaiian quilt patterns
Hawaiian quilt-style patterns have been used for well over a hundred years. In fact, the three more detailed designs below date back to the 1800s.
The stencil designs below are just a few of many such patterns, which are typically used with a color to contrast the usually white background. (See some more examples and find out more about Hawaiian quilting here.)
Please click on any of the images below to download or print a larger version.
Pineapple or fruit Hawaiian quilt design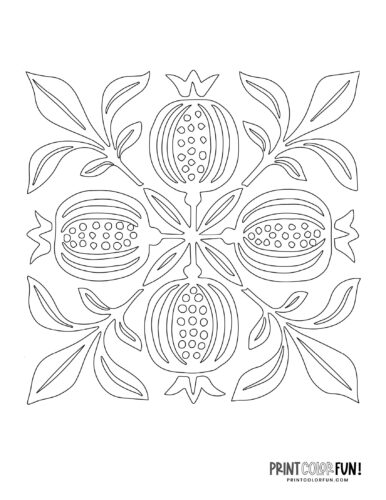 ---
Simple quilt pattern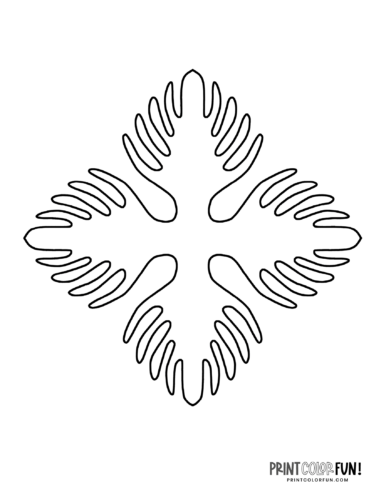 ---
Old hibiscus applique pattern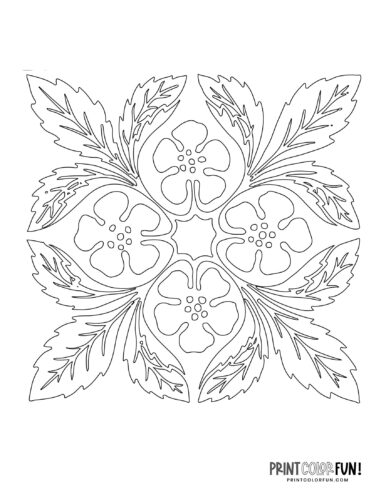 ---
Simple Hawaiian quilt pattern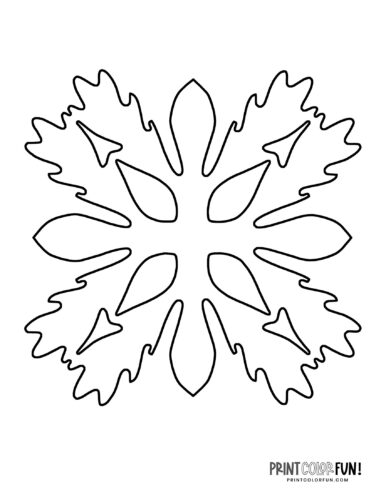 ---
Four leaves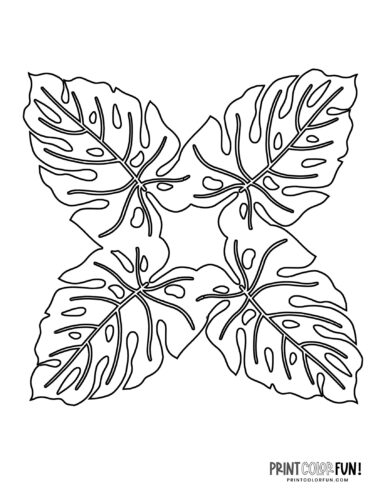 ---
Floral design with leaves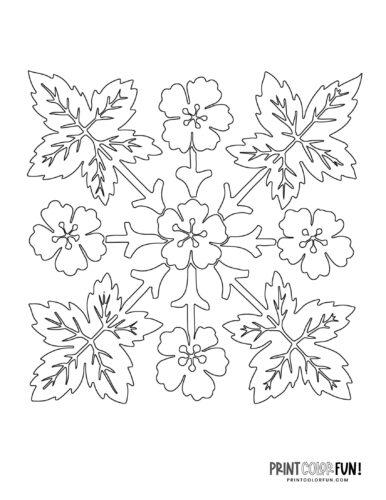 ---
Classic Hawaiian quilt pattern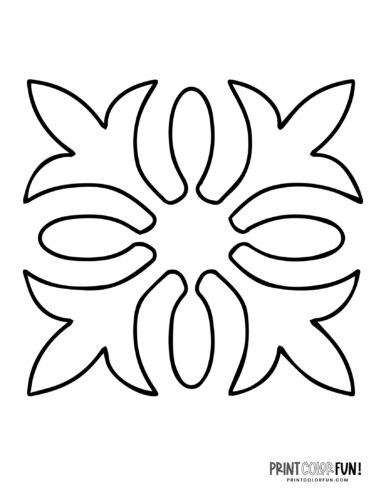 ---
Simple Hawaiian-style design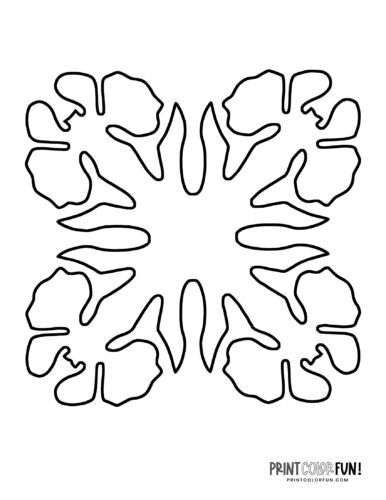 ---
Leaf applique element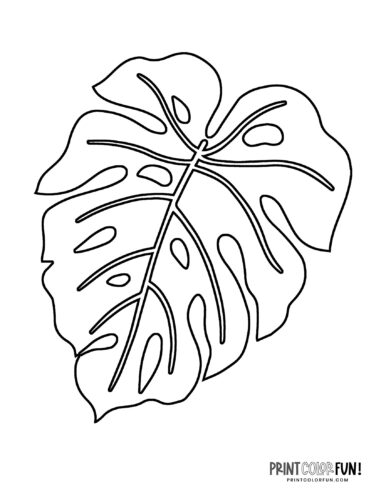 NOW SEE THIS: 10 free flower stencil designs for printing & craft projects