Is it a battle to wake up kids in your house every morning? Or — even worse — when they finally do get out of bed, are they grumpy for hours?
While it's a frustrating start to the day, know that you are not alone — and there are loving solutions to this problem! By working together with your kids, you can create a smoother and more positive morning routine.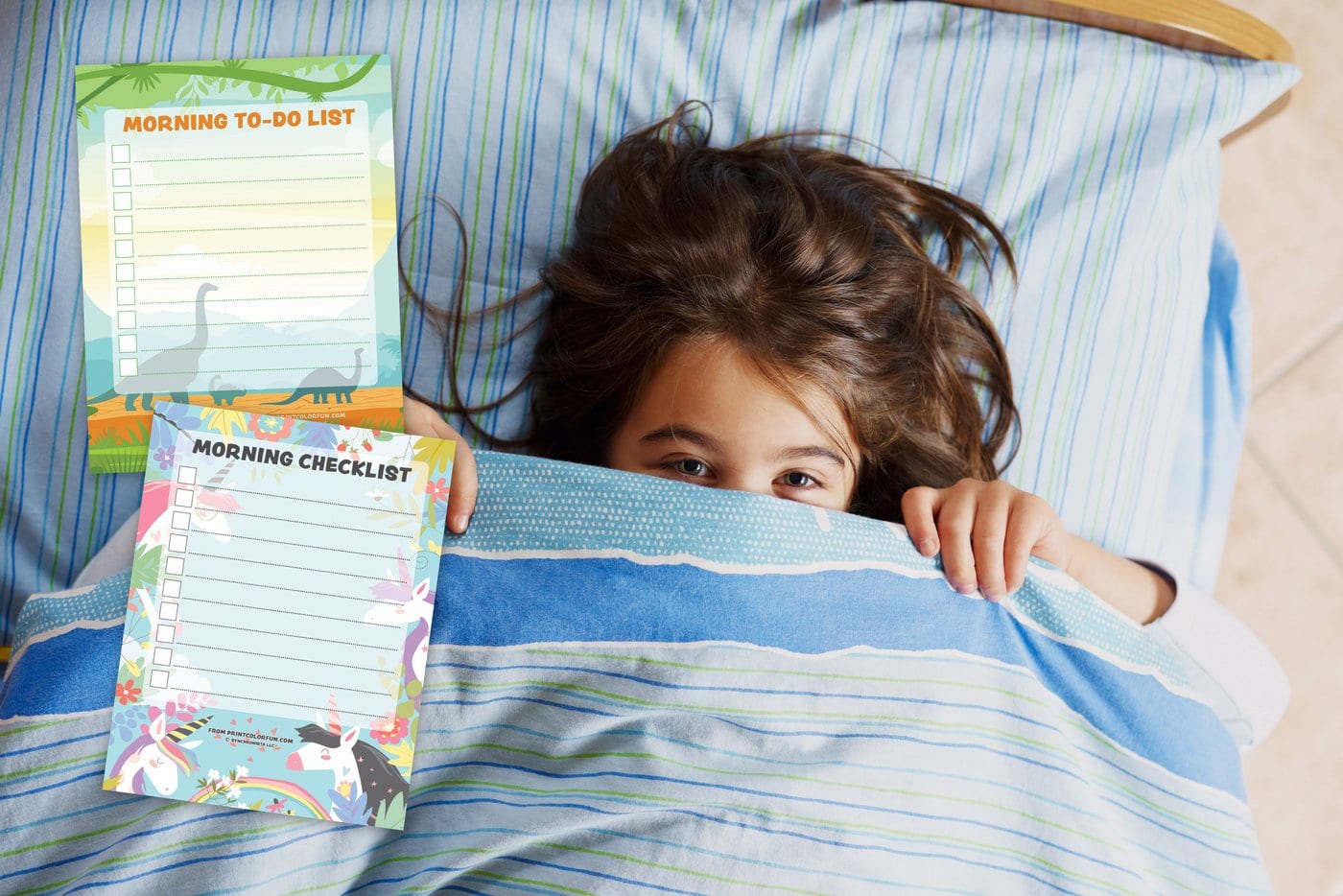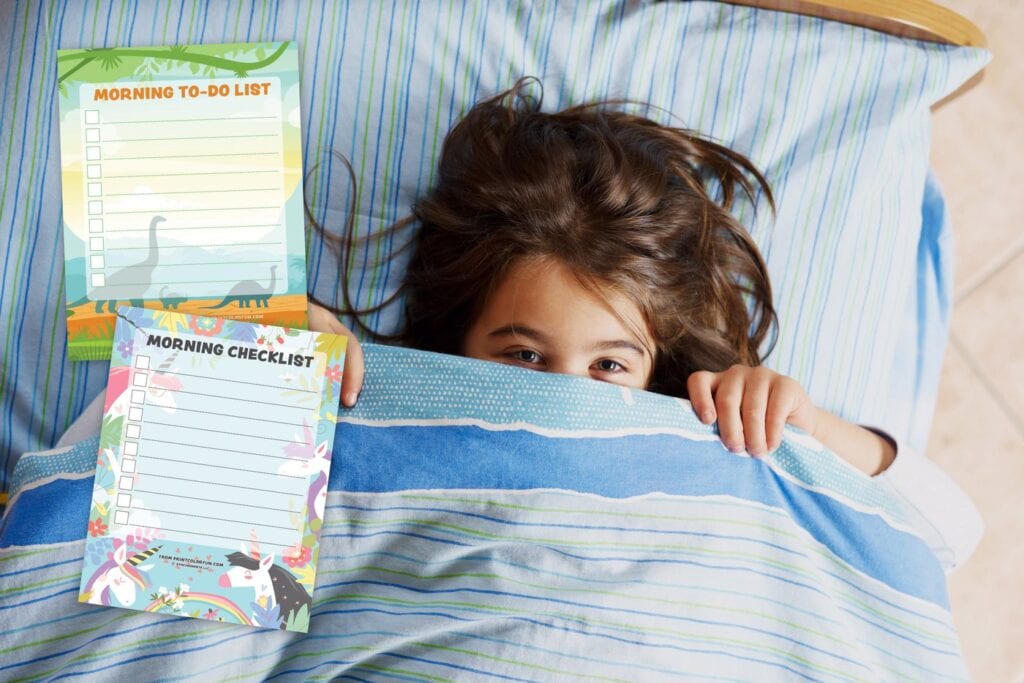 If children are jolted awake unpleasantly, it can get the day off on the wrong foot, possibly negatively affecting mood and productivity for the rest of the day.
To help, here are 9 great ways to wake up kids who really don't want to get up.
#1: Figure out how much sleep your child needs
Before you coordinate bedtimes and wake-up times with your kiddo's schedule, it's worth knowing: How must rest do children ideally need each night?
While these are just general guidelines, The American Academy of Sleep Medicine recommends the following amounts of sleep, based on age group:
4 to 12 months: 12 to 16 hours
1 to 2 years: 11 to 14 hours
3 to 5 years: 10 to 13 hours
6 to 12 years: 9 to 12 hours
13 to 18 years: 8 to 10 hours
#2: Understand why kids have a hard time waking up in the mornings
Kids usually have sleeping issues that come and go depending on things like growth spurts, diet, stress, exercise levels, overall health, and a variety of other factors.
Sleeping pattern issues also vary with age. For instance, younger children may have a problem sleeping alone when separated from your bed.
Kids also find it difficult adjusting to new sleeping patterns, especially in early school years — or when readjusting to the schedule after breaks.
Problems waking up can easily bleed into the day — negatively affecting how your little one interacts with others, performance in class, and mood.
So, how do you wake up your little lovebug with a smile, so they are alert, happy, and ready for the day?
ALSO SEE: Hot weather fun: How kids can learn through water play
#3: Start the night before
Preparation is key. Like adults, kids thrive on routine. Make sure they keep a regular morning schedule — one for weekdays/school days and another for weekends, if you like.
At bedtime the night before, make sure your child knows when they're expected to wake up, what they need to do in the morning, and what time they need to be ready for the day.
Keep it simple, especially to start. For example: "Tomorrow you need to wake up at 6:30, then get dressed, brush your teeth, tidy your hair, and then get breakfast. You need to leave the house at 8:00 to catch the bus."
If you let your child know what to expect — starting the night before — chances are they will cooperate when it's time to rise. (See below for more on using morning checklists.)
#4: Let the sunshine in!
Make sure the curtains or blinds are open before you try waking up your kiddo so that there's plenty of sunlight.
Sunshine is nature's way of waking humans, and light plays a major role in regulating the body's internal clock (circadian rhythm) which affects sleep/wake schedule. Even through closed eyelids, the brain will get the signal!
Download this printable morning to-do list here!
#5: Use an alarm system that works for your child
Just like adults, kids are individuals with their own unique personalities. Some kids love mornings — and others would prefer to sleep in until noon. You need to keep that in mind and find an alarm that works for your kiddo.
Alarms don't need to be harsh and unpleasant these days. Newer clocks (or try a phone app!) offer options for a more pleasant transition to wakefulness.
You might experiment with different options like a favorite song/artist, musical tone or melody. Try a recorded message welcoming them to the new day — it could be an affirmation, a favorite line from a movie, or passage from a favorite storybook.
You might also want to consider alarm clocks that go beyond sound.
For kids who simply have a hard time getting up in the morning with a regular audio alarm clock, or who are deaf or hard of hearing, here are two alarm categories you might want to check out:
Sunlight alarm clocks gradually increase the light level (See some here)
Vibrating alarms shake a little to make them nearly impossible to ignore (Take a look here)
ALSO SEE: Cute alarm clocks for toddlers & preschoolers
Finally, consider using two alarms — one to wake up, and one to GET up.
#6: Warm up for the day with a little fun
Get moving to get that blood pumping. For instance, have a dance party! Once your child is out of bed, make some fun memories (and incorporate some healthy movement routines while you're at it!).
If your kids wake up with a lot of energy, put on some cheerful tunes and liven up the morning with a wake-all-the-way-up dance party. You can also try a silly game of Simon Says or Red Light/Green Light.
For kids who prefer a more relaxing start to the day, try doing stretches or a short yoga flow with them to help get the blood moving.
And if your child doesn't like any of this, don't force it. The idea is to make positive associations with their morning routine.
#7: Use a checklist
Many families find that a checklist is helpful in the morning — both to make clear what needs to be done, and so nothing is forgotten.
When you first start this technique, your child may need frequent reminders about what they will be doing every morning, and help remembering to review their to-do list.
If a checklist on its own is not helping enough, try one that uses specific times to keep them on track. As a bonus, this will also help teach an understanding of time and time management.
Be sure to have a couple of clocks around that are readily visible so your little one can stay on track. (Many children prefer digital clocks with clear numbers rather than analog clock faces.) Timers might also be helpful.
TIP: Use an old cell phone just for timers and reminders for your child. (It might be good to keep it plugged in — not only so it's always charged, but so it won't get lost.)
Download this printable morning to-do list here!
#8. Remember to reward success
Positive reinforcement can help kids remember new habits while they are learning and adjusting to a new morning routine.
Reward compliance without encouraging them to rush or skip steps. Emphasize that the important thing is to complete the tasks correctly, on time. Rushing through doesn't count!
The rewards don't need to be complicated — you could use a reward chart with stars, an immediate reward like being able to play or watch TV with any extra time — or simple gratitude and encouragement may be enough.
Kids almost always wake up hungry. While food shouldn't be a reward in and of itself, something a little special might sweeten the deal.
For example, you could help incentivize waking up on time by making a breakfast you know your child will look forward to. (This would be a good time to hone your skills with pancake faces and cute cut fruit!)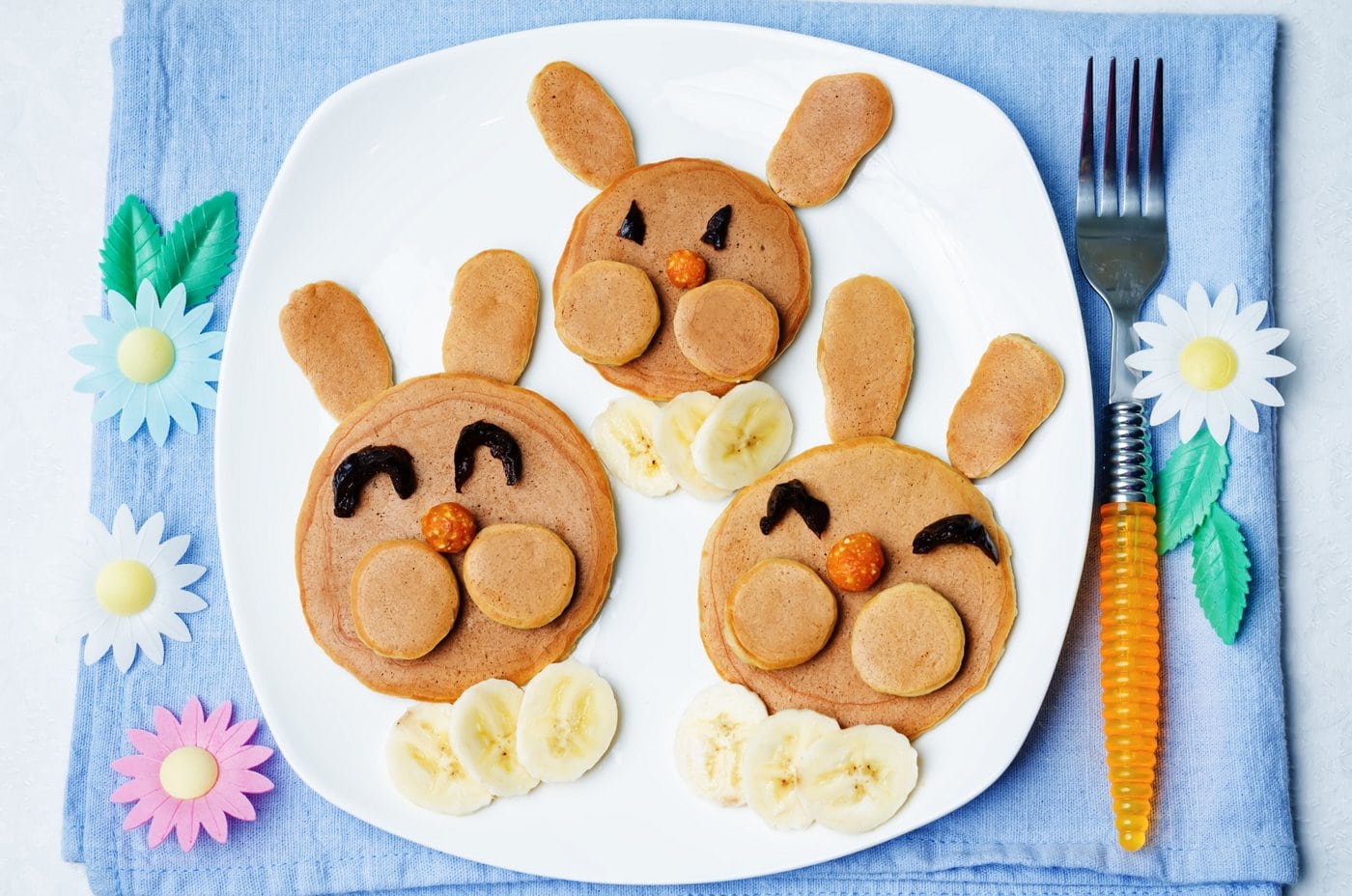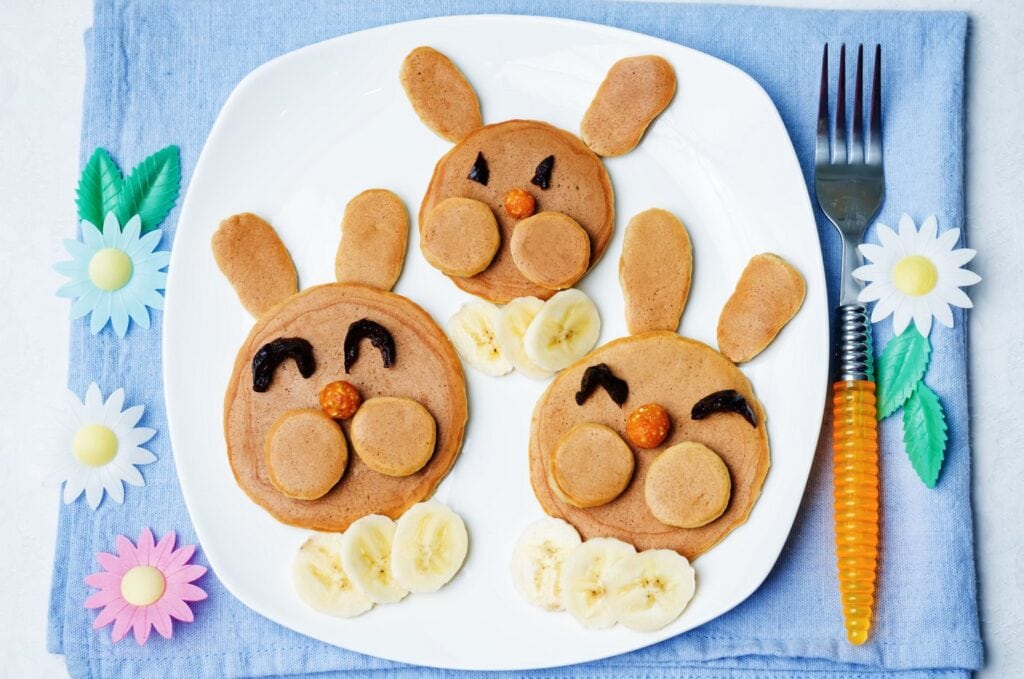 #9: Start with baby steps
The overall idea is to make the morning wake-up call a positive experience for your children. Hopefully, with these tips, they will (more often than not) wake up happy, refreshed, and energized.
Finally, know that you don't need to try everything at once. Start with one or two ideas you think might be most helpful — that might be all it takes to change the tone of the mornings for your child and avoid early-morning frustration.
"Morning is an important time of day, because how you spend your morning can often tell you what kind of day you are going to have." – Lemony Snicket
FUN FOR KIDS: Top 100 magical unicorn coloring pages: The ultimate (free!) printable collection