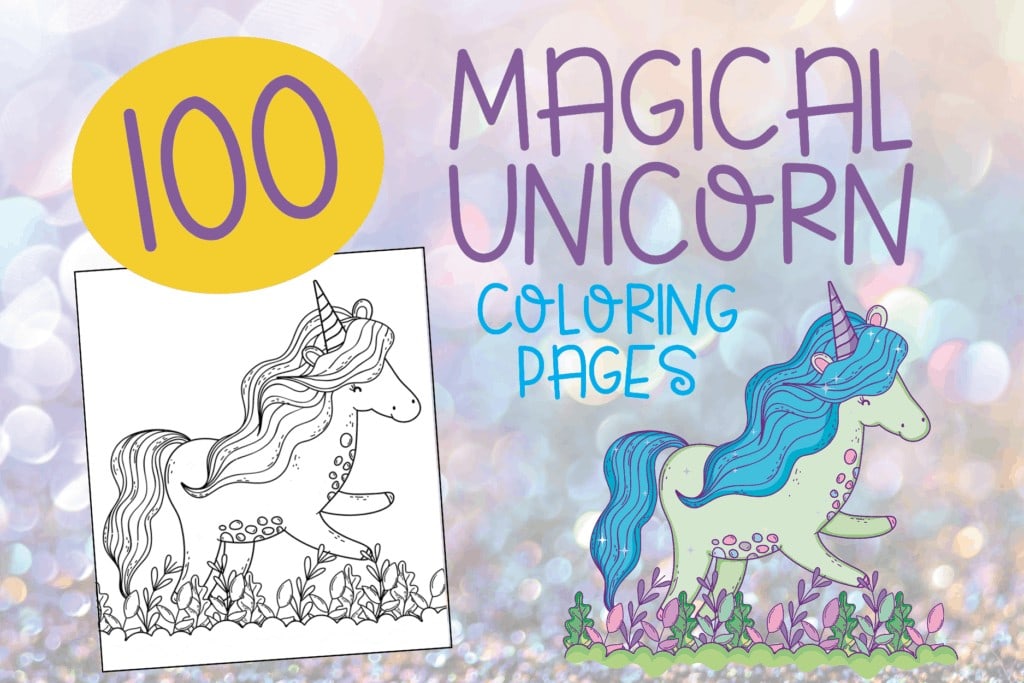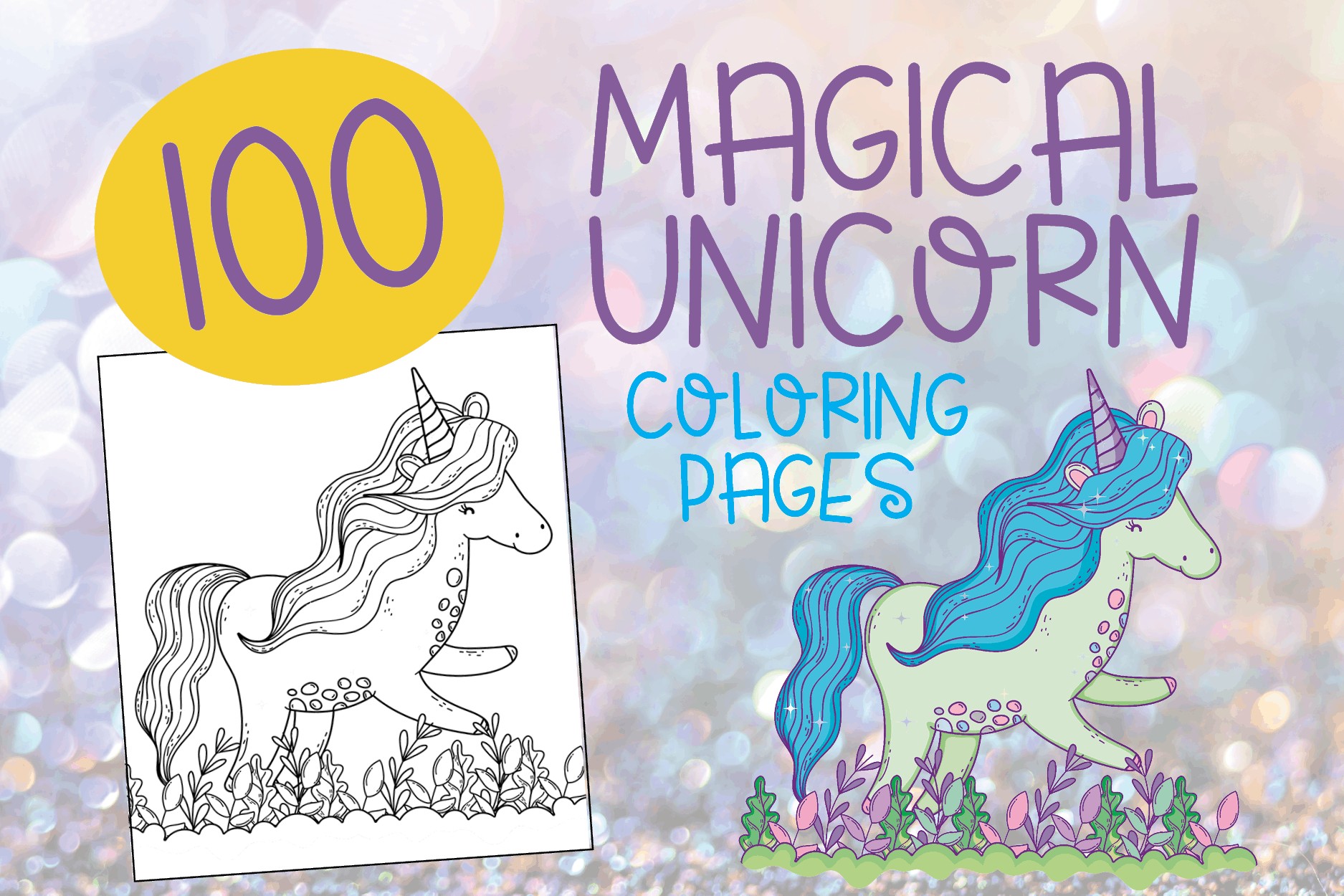 Stories of the marvelous, magical, mythical unicorn have been passed down from generation to generation for more than two thousand years. To help capture a little bit of the fantasy fun, download or print some of the 100 free unicorn coloring pages here!
The legendary unicorn
So, what are unicorns supposed to look like? In the past, they have often been said to be white horse-like creatures with a single gold or silver horn. If we want to look back almost a century, you can read this short description from a sonnet written by Thomas S Jones back in 1931:
Roses grow reddest through a briery hedge,
There, baffled hunters, pierced by barb and thorn,
Behold, far off, the silver unicorn,
Flame-like and still upon a mossy ledge;
Lilies bloom whitest at the water's edge.
And there, with starlight on his crystal horn,
At orange evening and at amber morn,
He drinks amid the pooled and purple sedge.
Today, though, people often like to make unicorns far more colorful! You will often find them wearing pastel colors (especially pink and purple) or vivid jewel-tones. Star, sparkles, rainbows, clouds and more.
While the animals with a single horn may be the stuff of legend, on the unicorn coloring pages below, they can be made completely real by your favorite kiddo — or you.
All you need to do is pick your favorites of the hundred fantastic creatures below… then print, color and dream.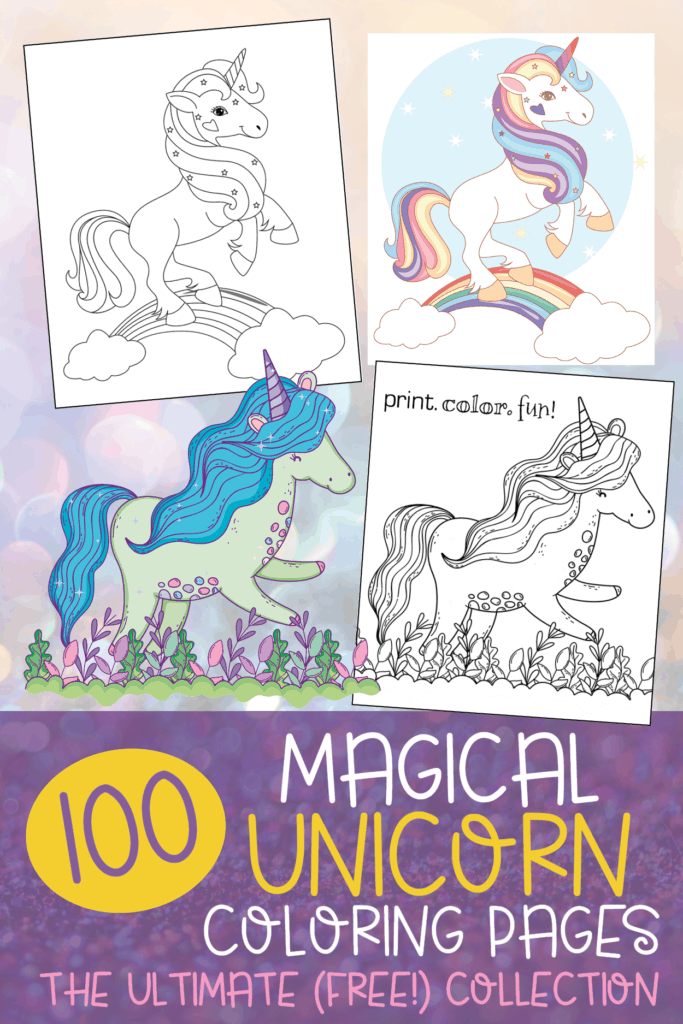 ---
1) Unicorn over the rainbow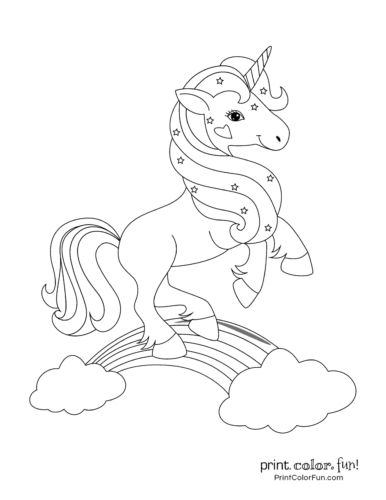 ---
2) A happy unicorn coloring page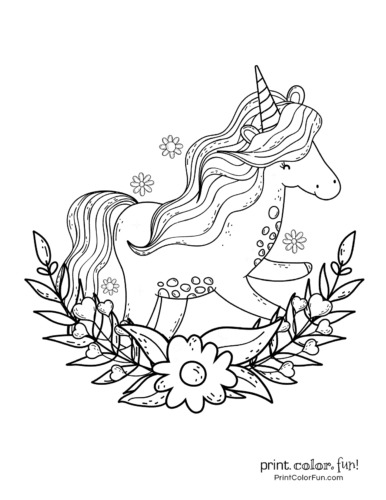 ---
3) Unicorn leaping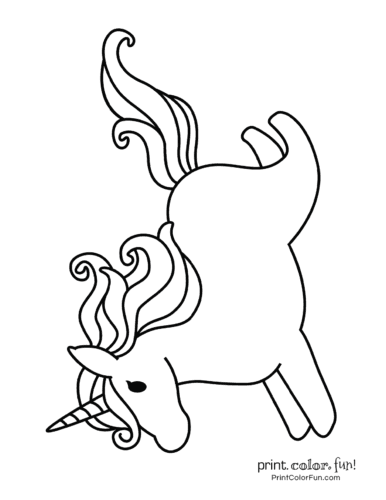 ---
4) Unicorn with a curly mane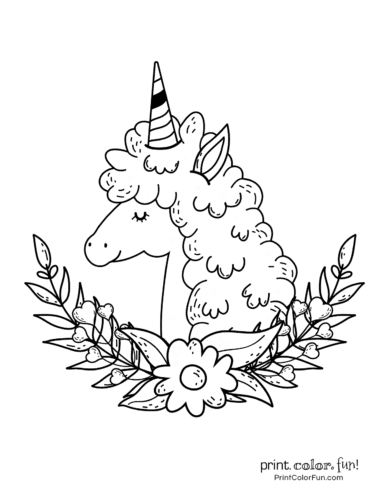 ---
5) Coloring page of a unicorn prancing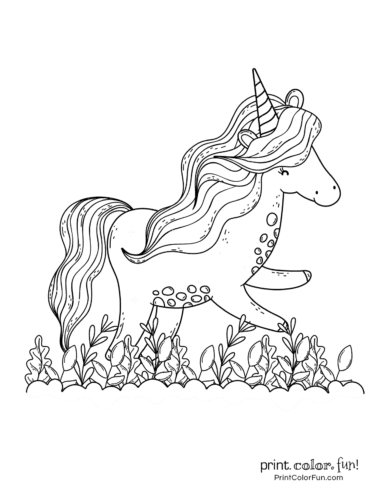 ---
6) Unicorn coloring page – Long flowing mane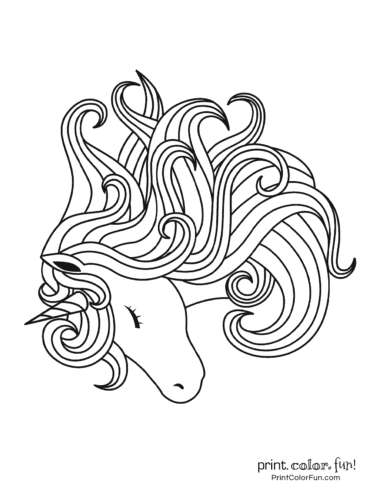 ---
7) Unicorn printable decoration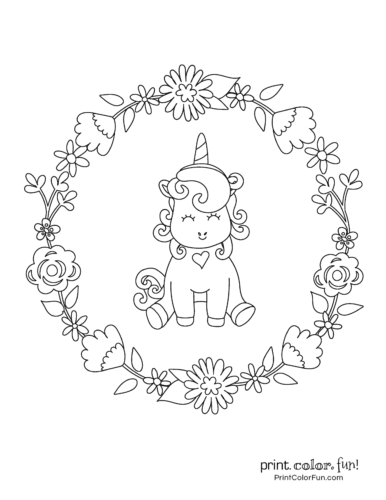 ---
8) Smiling unicorn coloring page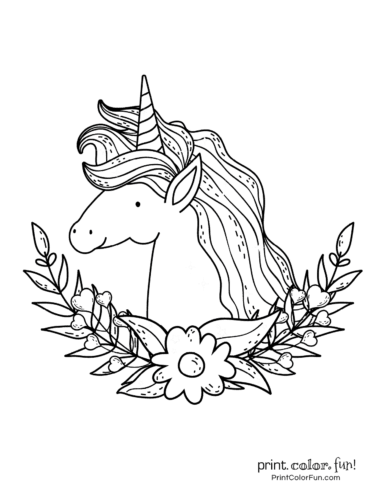 ---
9) Unicorn floating with a bunch of balloons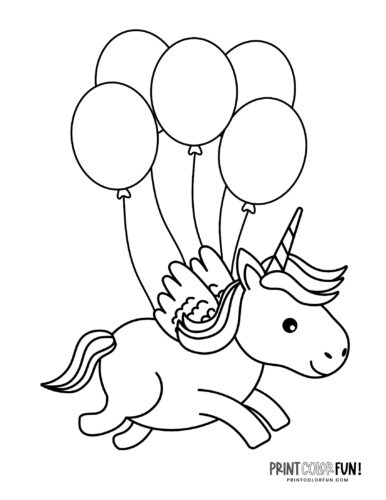 ---
10) Unicorn with a balloon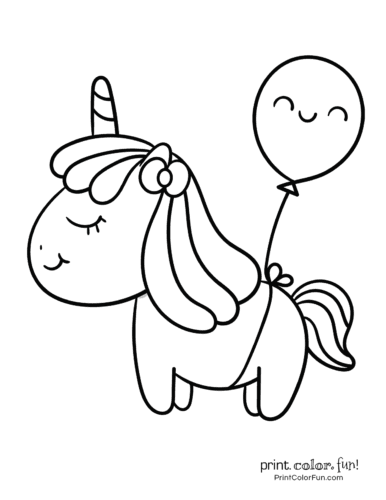 ---
11) Cute unicorn coloring page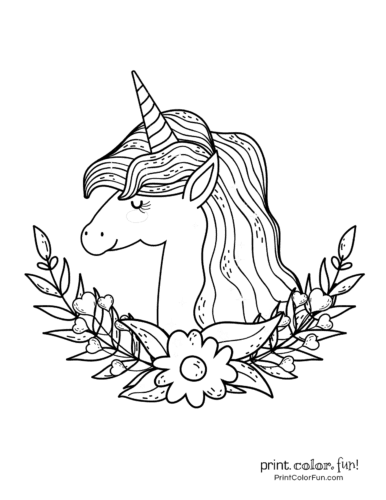 ---
12) A silly unicorn sitting on a cloud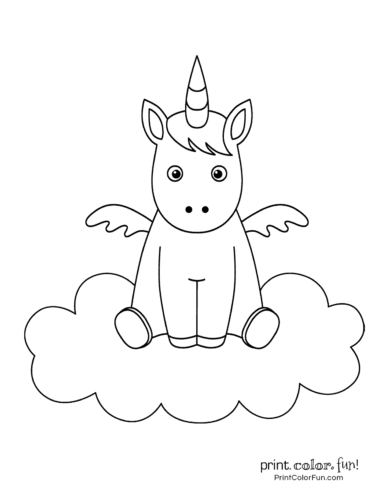 ---
13) Beautiful unicorn coloring page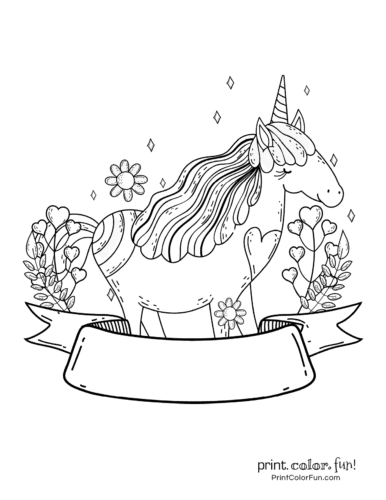 ---
14) A unicorn with a blog flower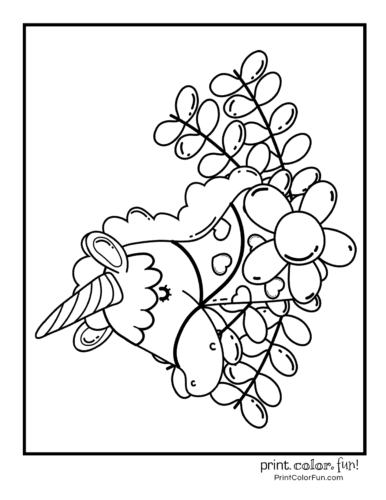 ---
15) A girl hugging a unicorn on a rainbow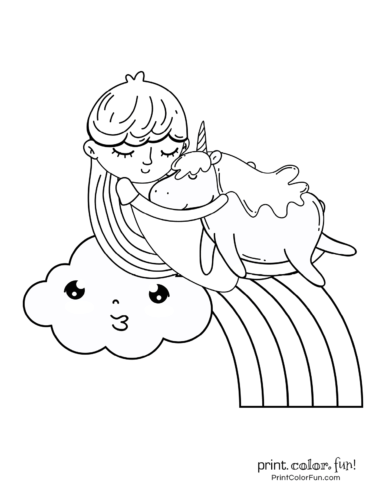 ---
16) Little unicorn coloring page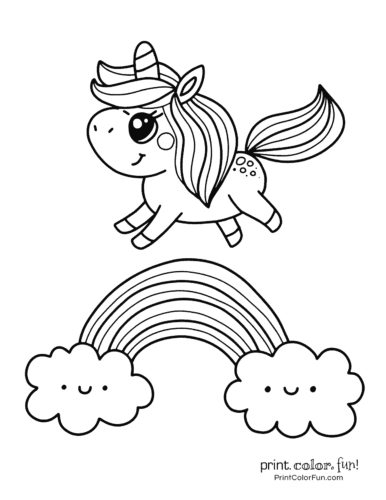 ---
17) Two happy unicorns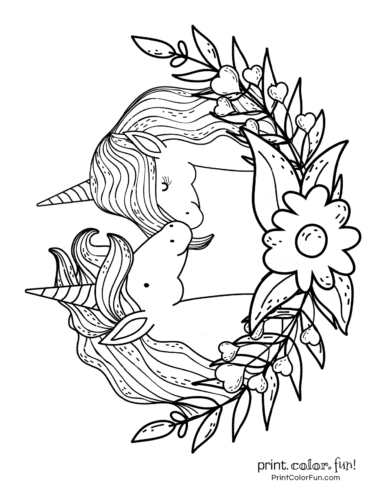 ---
18) This unicorn can play guitar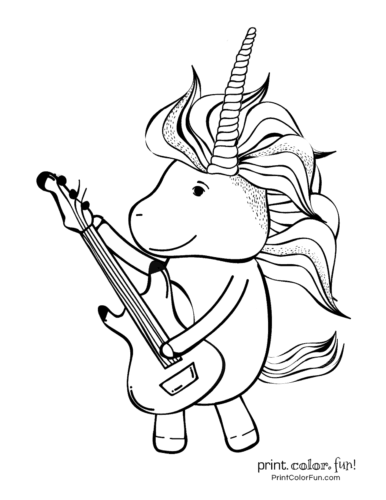 ---
19) Printable unicorn to color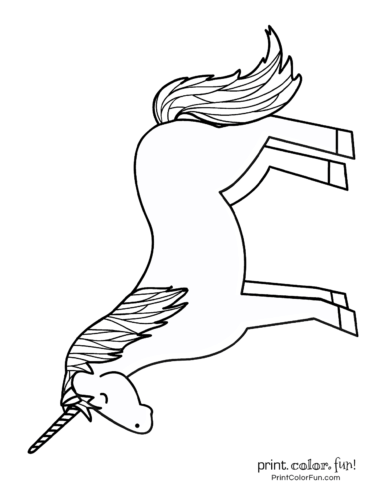 ---
20) Fancy unicorn in a circle of stars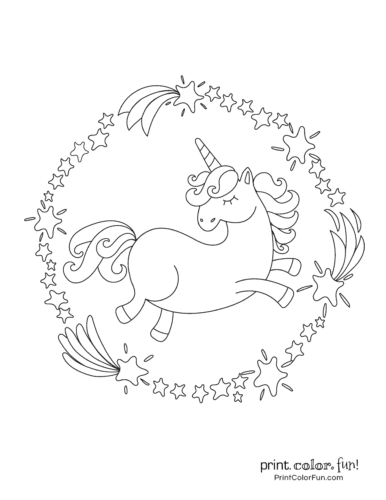 ---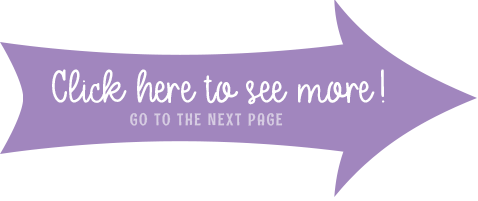 ---