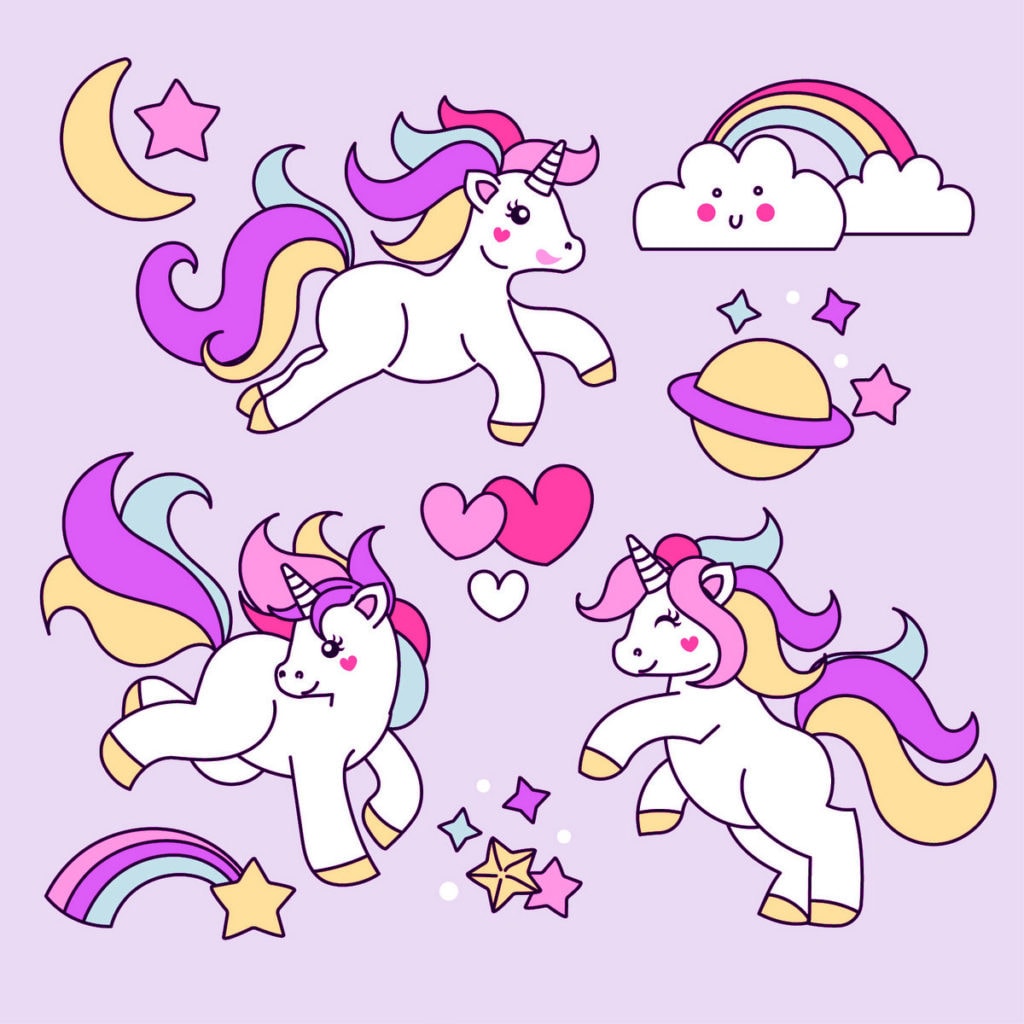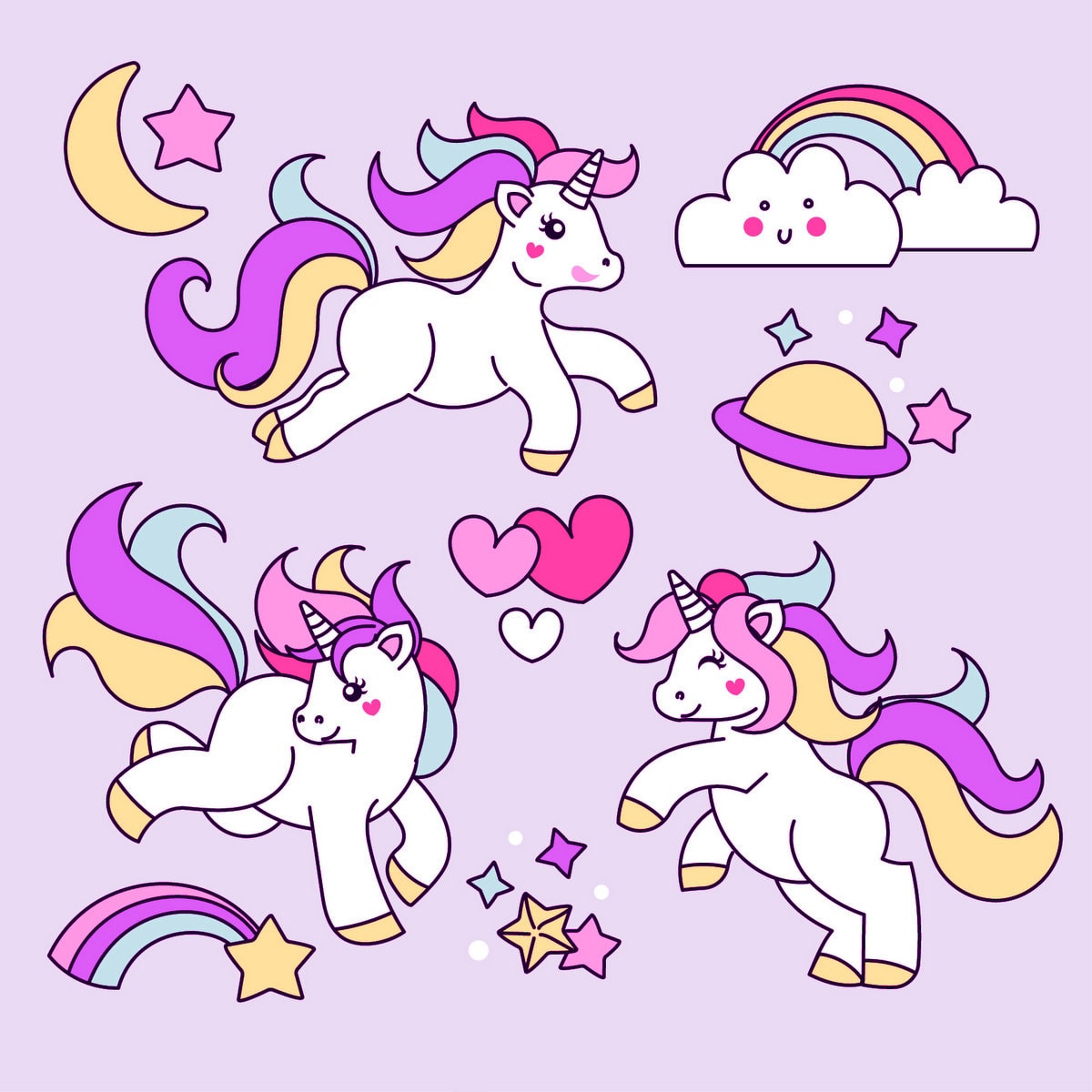 All four of these adorable little unicorns have big puffy tails and manes. They can, of course, be colored any way you or your child want — you don't have to follow the example above!
The unicorn coloring pages reminded us a lot of My Little Pony… just with a little more magic. All of the MLP characters have different color schemes, so you could try doing something like that with these cute unicorn coloring pages!
Just click on any of the images to get a larger printable version of that coloring page!
---
Unicorn turning his head coloring page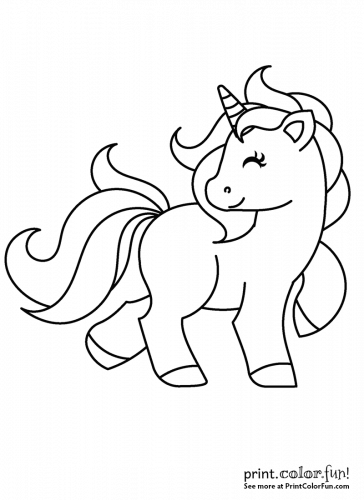 ---
A sweet little unicorn with a shooting star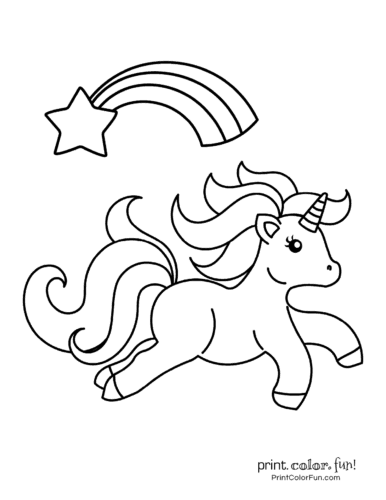 ---
Happy unicorn coloring page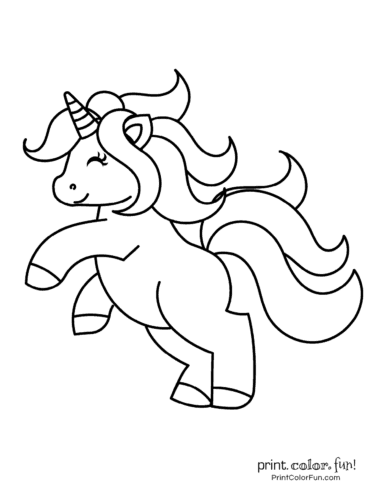 ---
Running unicorn printable coloring book page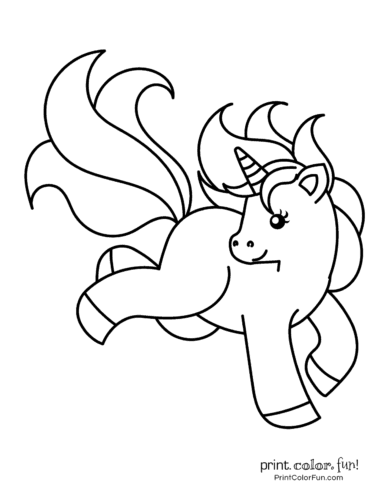 ---
Rainbow unicorn coloring page