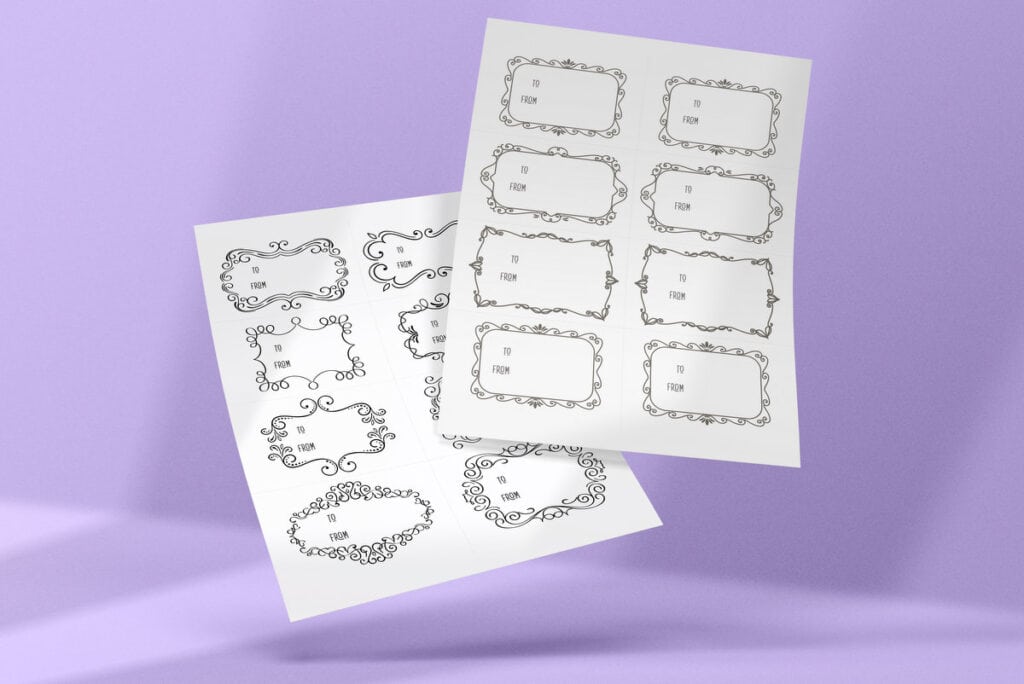 These beautiful grey/black and white tags are simple and elegant — perfect to use for Christmas presents, a wedding, birthdays, or any other holiday or celebration!
Every design has one page of tags with "to" and "from" already included for labeling gifts.
You can color them in if you like, print them on colored paper, or print these monochromatic designs as-is on white paper and then cut them out to label presents. They're super-versatile, and you'll find something here that would work as well for gifting a toy as it would for attaching to a bottle of wine.
These elegant gift tags are all high-resolution graphics specially designed to be printed at top quality (300 dpi), so they will look great whether you're using an inkjet or laser printer.
Pages are 8.5 x 11 inches (US letter paper size), and very light dotted lines (light grey) are included on all four sets for you to use as cutting guides.
Click any of the images below to print it, or to check out a larger version!
---
Gift tags set 1: Elegant scroll designs
These printable tag/cards are doubled up, so there are four different designs.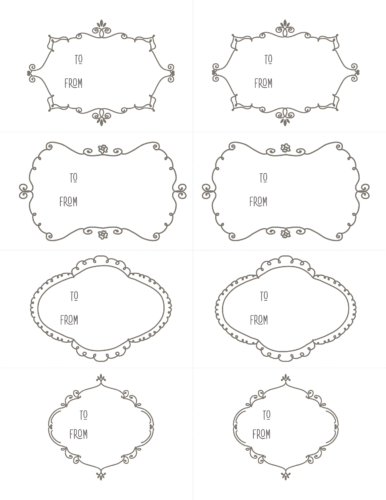 ---
Gift tags set 2: Oval-shaped scrollwork
These ornate grey-on-black graphics are also in pairs, but have four different rounded designs to print out and cut.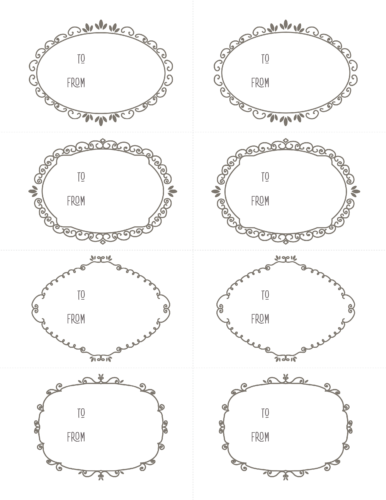 ---
Gift tags set 3: Rectangular decorations
This tag/cards page has three different designs on this sheet of 8. (The top and bottom design — the most popular style — is repeated.)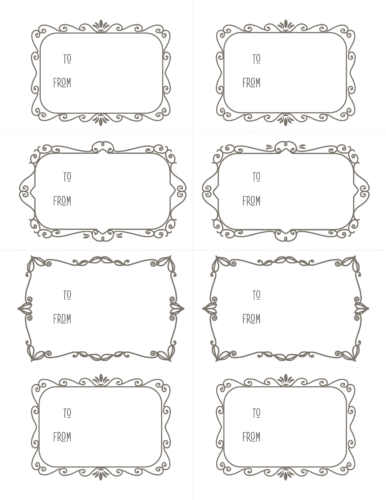 ---
Gift tags set 4: Fancy black & white tags/toppers
This set has 8 different images, and all fit with the fancy curly theme, and have spaces to write who they're TO and FROM.