Rudolph the Red-Nosed Reindeer coloring page
Note: This article may feature affiliate links, and purchases made may earn us a commission at no extra cost to you. 
Find out more here
.
Here is Santa's lead reindeer, Rudolph, all ready to pull Santa's sleigh on Christmas.
Rudolph the red-nosed reindeer printable: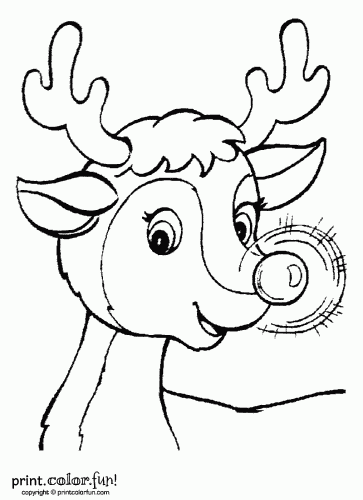 Low-ink printable version: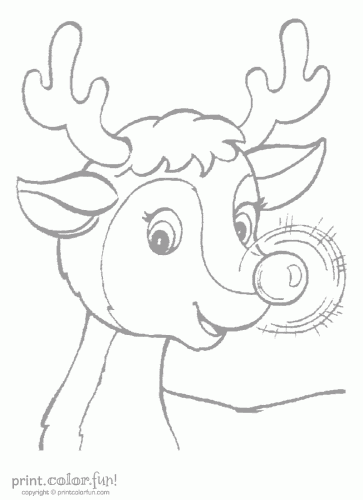 You might also like these...