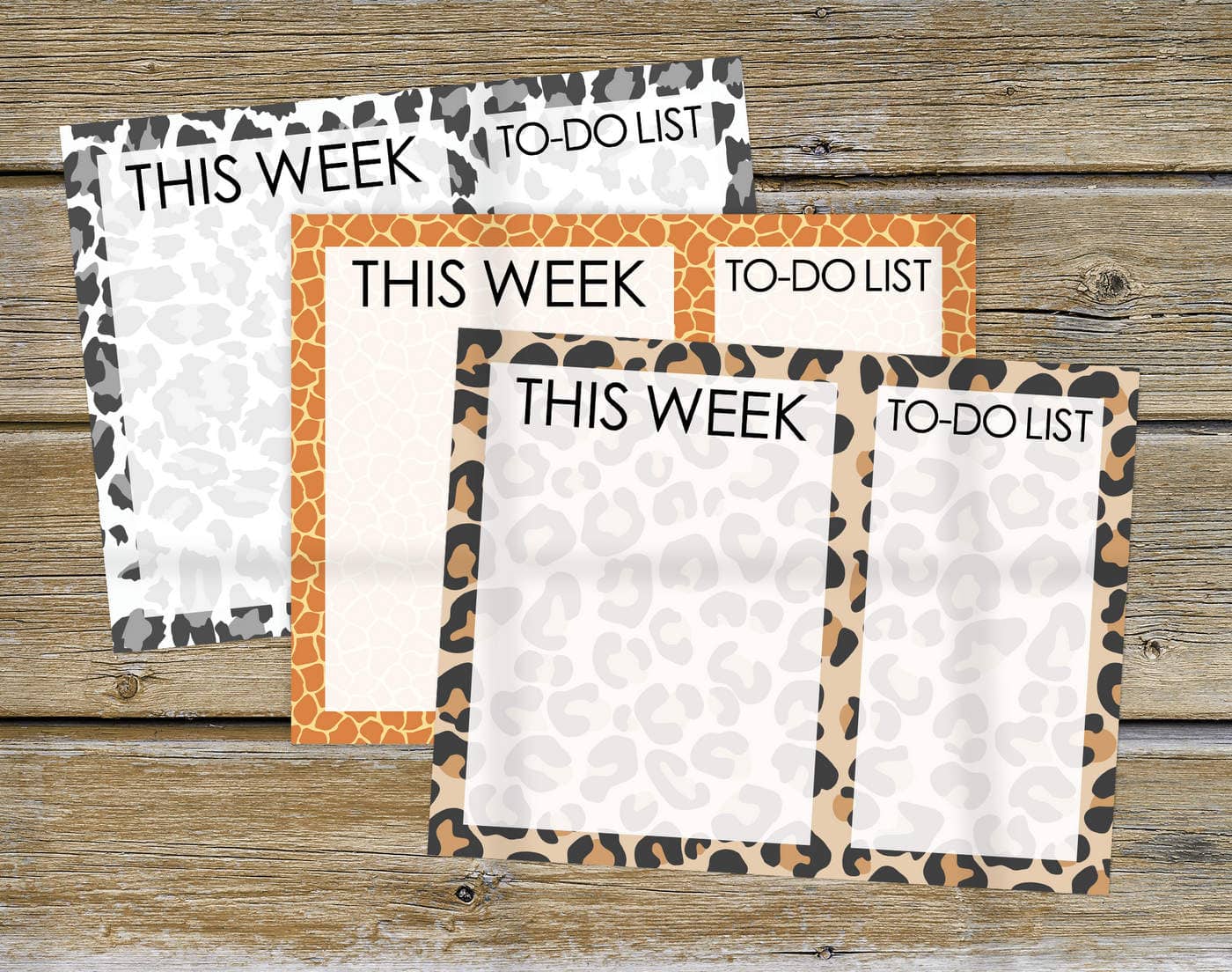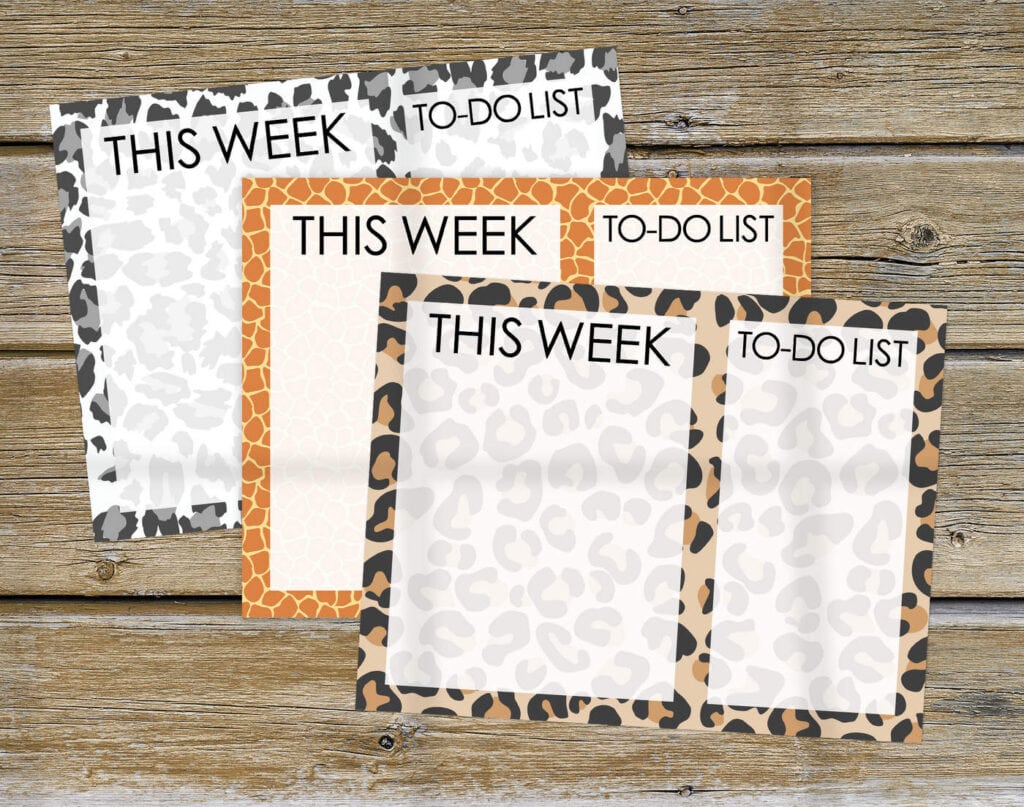 Unleash your week: Taming tasks with printable to-do list pages
Every week comes with its jungle of tasks, and what better way to tackle them than with a bit of wild flair? Here's a set of weekly to-do list printables that are far from your average planners.
Featuring animal prints (including tiger, giraffe, leopard and zebra patterns), these printables transform your mundane weekly planning into an exciting safari adventure.
Two-part design for maximum efficiency
These printables are thoughtfully designed with two parts: one side dedicated to listing out reminders and priorities for the week, and the other featuring a handy to-do list. AWhether you're coordinating family activities or tracking classroom assignments, these printables add a pop of personality to your week… and they're free!
The flexibility of these designs caters to any planning style. Keep each sheet intact for a comprehensive view of your week's game plan, or if you prefer, cut them apart to tackle reminders and to-dos in separate spaces.
Teachers can capitalize on the playful designs to capture their students' attention, while parents can encourage kids to take part in organizing their activities (even making chore time a bit more interesting).
Making the most of your weekly to-do list
But how do you make the most out of a wild weekly to-do list template? Here's a pro tip: dedicate a quiet moment each Sunday to jot down the week's critical missions. This small ritual sets the tone for a productive week ahead, allowing you to pounce on your priorities with precision.
Print out a stack for the classroom to track weekly goals, or keep a set at home for all the family to-dos. They're lists, yes, but they're also conversation starters, motivation boosters, and, most importantly, a way to bring a sense of enjoyment to organization.
You can print out as many as you need for personal use, your family, or an entire classroom, ensuring that every week has its own fresh start with a new, untamed design.
So why settle for plain when you can plan with panache? Embrace the call of the wild and make your weekly to-do list something to roar about with these unique, printable to-do list weekly templates. They're not just planning tools — but are proof that even the weekly grind can have a dash of fun.
ALSO SEE: Tracing the number printable activity sheets from 1 to 20