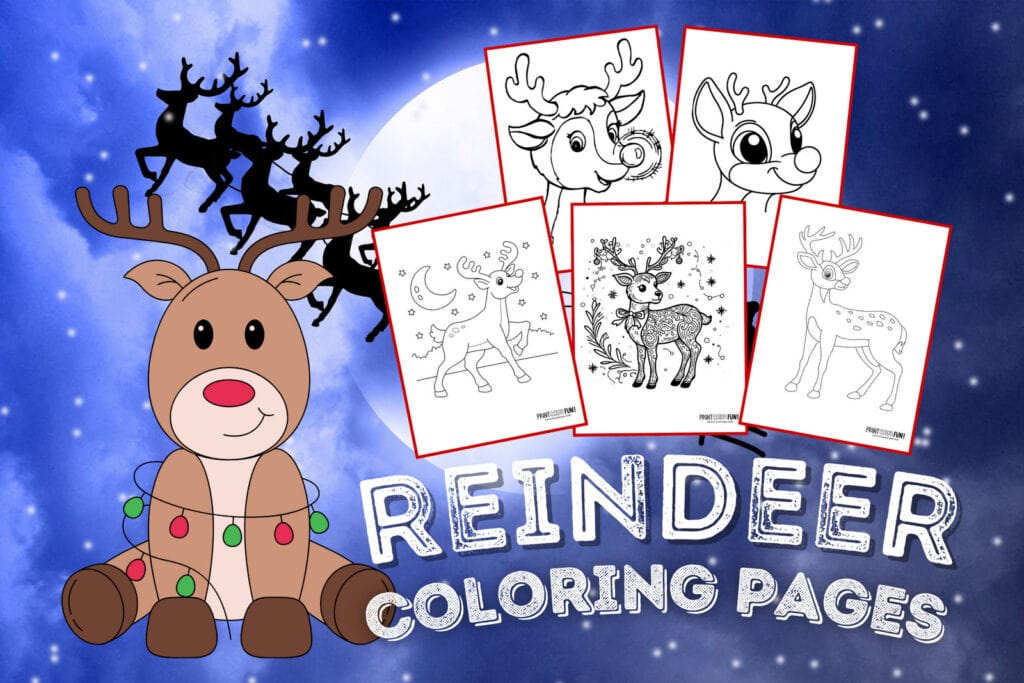 These Rudolph coloring pages get "glowing" reviews!
Capture your little one's imagination this holiday season with these Rudolph the Red Nosed Reindeer clipart pages & coloring pages! With his shiny nose and friendly face, Rudolph has been lighting the way for Santa's sleigh in stories and songs for decades.
Now, he can bring some of that magic into your home with a splash of coloring and crafting fun. Share the original song in the video below, then scroll on for some learning activities to expand the educational value of the coloring page experience.
Craft ideas that bring this Rudolph clipart & coloring pages to life
Crafting can turn a simple coloring session into a memorable learning experience. With Rudolph coloring pages as the starting point, these crafts are sure to bring festive cheer and creativity to your home.
Map Rudolph's journey: Take the completed Rudolph coloring pages and cut out the reindeer figure. Then, provide a large paper or a printable map for your child to paste Rudolph on.
Help them draw a dashed line from the North Pole to your home location, discussing the different countries and oceans they might fly over. This craft is a fun way to introduce basic geography and foster discussions about different cultures and Christmas traditions around the world.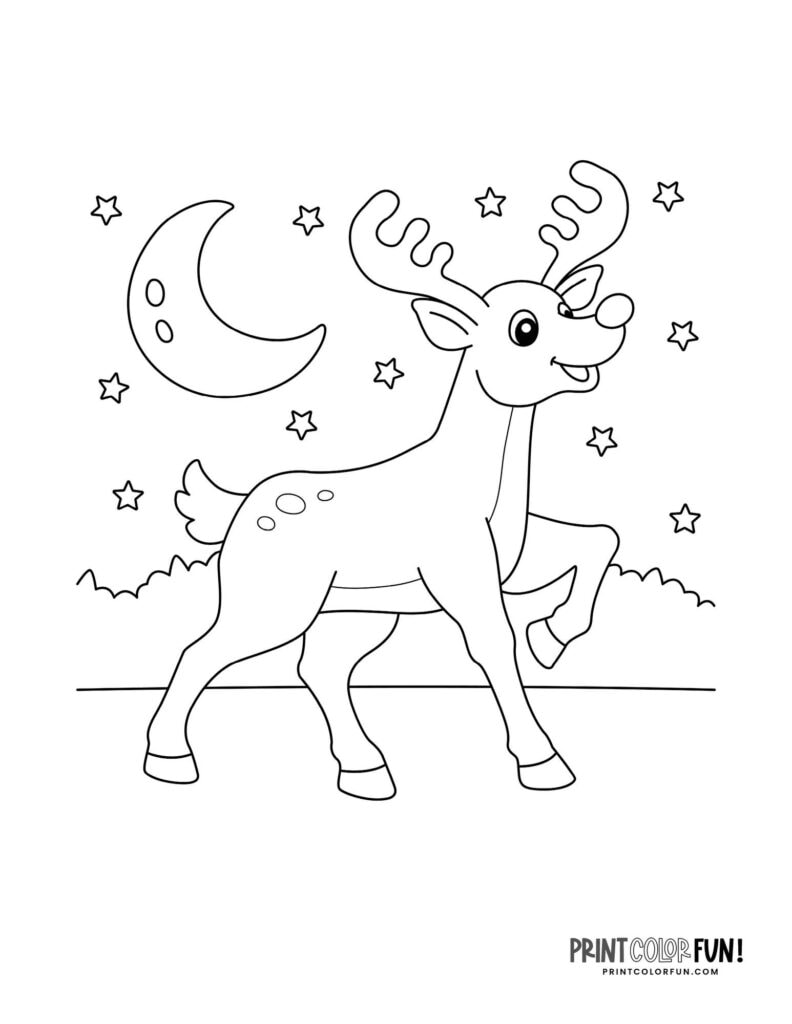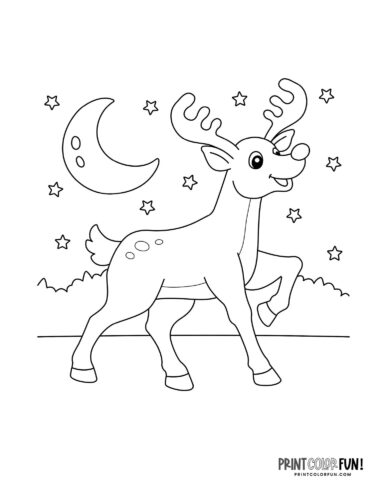 Make Rudolph's nose light up: After coloring Rudolph, the fun continues by making his nose glow. Cut out Rudolph from the coloring page and attach it to a piece of construction paper. Then, using a hole punch, make a hole where Rudolph's nose would be. Place a small LED tea light (like this red one) behind the hole to create the effect of a glowing nose.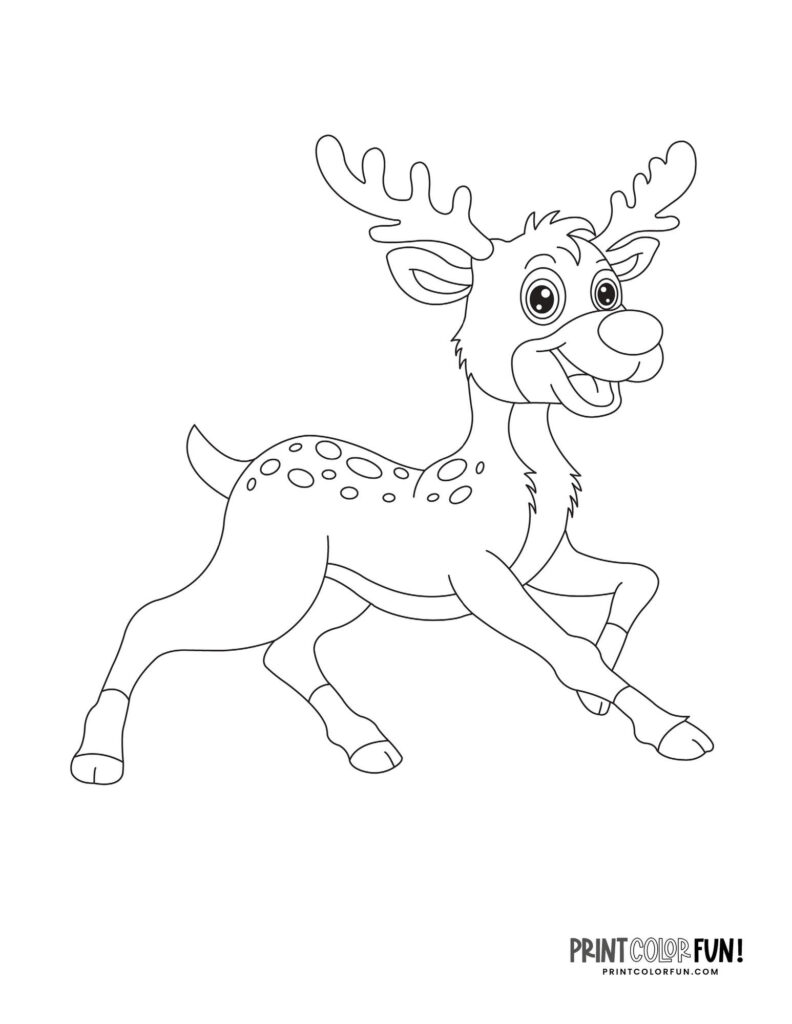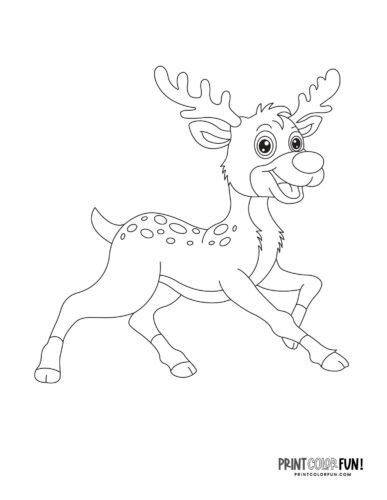 Create a festive garland: Color and cut out multiple Rudolph figures from the coloring pages. Punch holes on the top of each reindeer and string them together with yarn or ribbon.
Kids can add beads or other decorations in between each Rudolph for extra flair. Hang the garland across a fireplace or in the child's bedroom to add a personal touch to holiday decorations.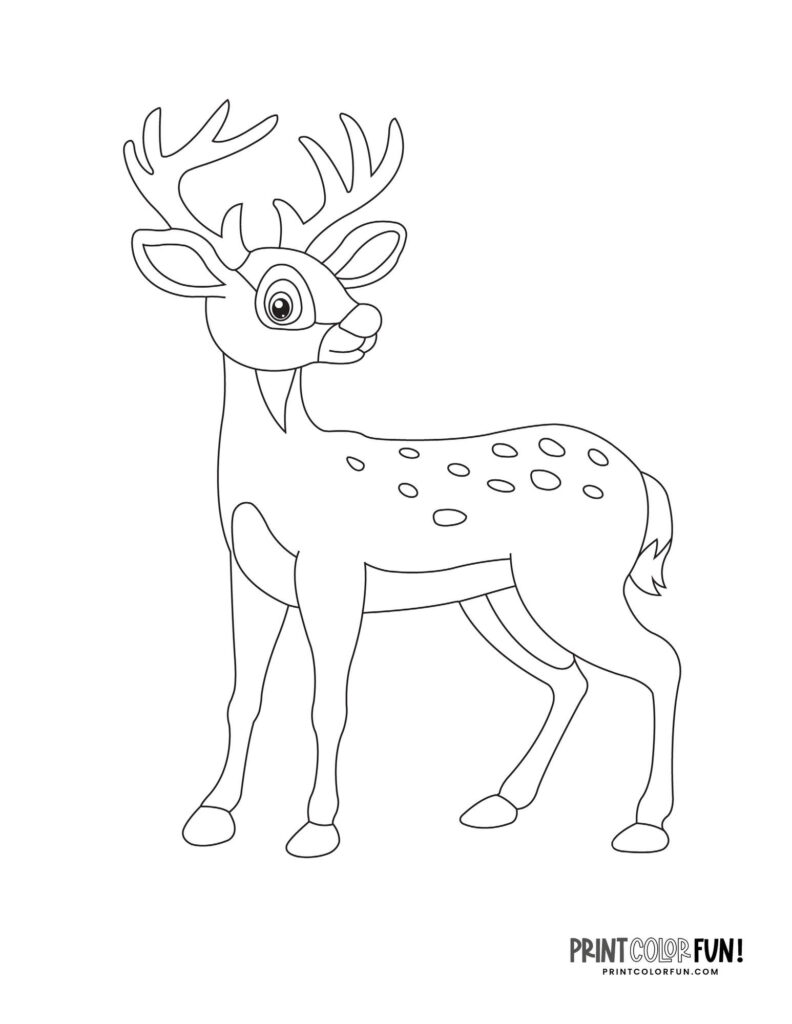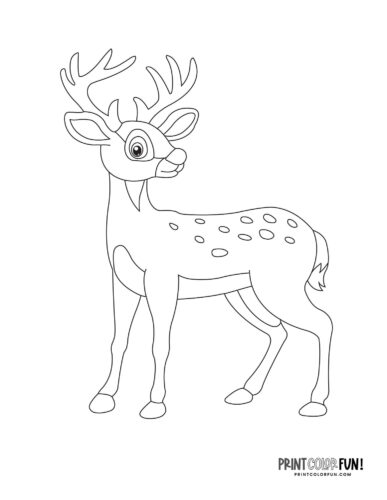 Turn Rudolph into a puppet: After coloring, cut out the Rudolph figure and tape it to a popsicle stick or straw to create a simple puppet. Encourage your child to create their own puppet show by crafting additional characters, like Santa or other reindeer. This activity promotes storytelling and can be a playful way to reenact the classic Rudolph story.
Fashion a Rudolph headband: Once the coloring is complete, cut out Rudolph's head and attach it to a paper headband using staples or tape. You might add other decorative elements like fake fur or glitter to simulate snow. This craft not only stimulates creativity but also results in a cute accessory for the festive season, perfect for holiday photos or a school Christmas party.
---
Enriching learning activities using reindeer clipart
After diving into the festive world of Rudolph and his shiny red nose through crafts, it's a great opportunity to expand the horizon and learn about real-life reindeer. These majestic creatures are more than just holiday symbols, but fascinating animals with unique traits and behaviors.
The learning activities below are designed to bridge the gap between the enchanting tale of Rudolph the Red-Nosed Reindeer and the natural science of his real-world counterparts.
Through engaging and educational exercises, children can explore various topics such as animal biology, geography, and ecology, all while being inspired by the beloved Christmas character. Let's trot from the North Pole's storybook pages into the tundra and forests where the reindeer truly roam.
Reindeer habitat diorama: Build a reindeer habitat diorama: After coloring the reindeer, kids can create a 3D diorama representing where reindeer live. They can research the tundra or taiga ecosystems and model them using craft materials.
Learn about reindeer conservation: Color the reindeer and use it as a visual aid in a discussion about wildlife conservation, exploring the challenges reindeer face in the wild, and the importance of environmental protection.
Discover reindeer cultures: Use the reindeer to explore the cultures of the Sami people or other indigenous groups for whom reindeer are significant. Kids can learn about the role of reindeer in these cultures and share their findings through presentations or posters.
Study reindeer anatomy through art: Use the coloring page to teach about the anatomy of a reindeer. Label parts of the reindeer after coloring, and discuss how each part helps it survive in its natural habitat.
---
Santa, Hermey & Rudolph the Red Nosed Reindeer coloring pages
Here's Santa Claus checking in with Hermey and Rudolph the Red-Nosed Reindeer, from the vintage stop-motion TV special Christmas television special Rudolph the Red-Nosed Reindeer, from Rankin/Bass Productions.
MORE: 1964's 'Rudolph the Red-Nosed Reindeer' was one of the musical Christmas specials that kids waited all year to see
---
Share the fun!
Like these pages? Please share this post on Pinterest! You can use the image below if you like. Thanks! 🎄