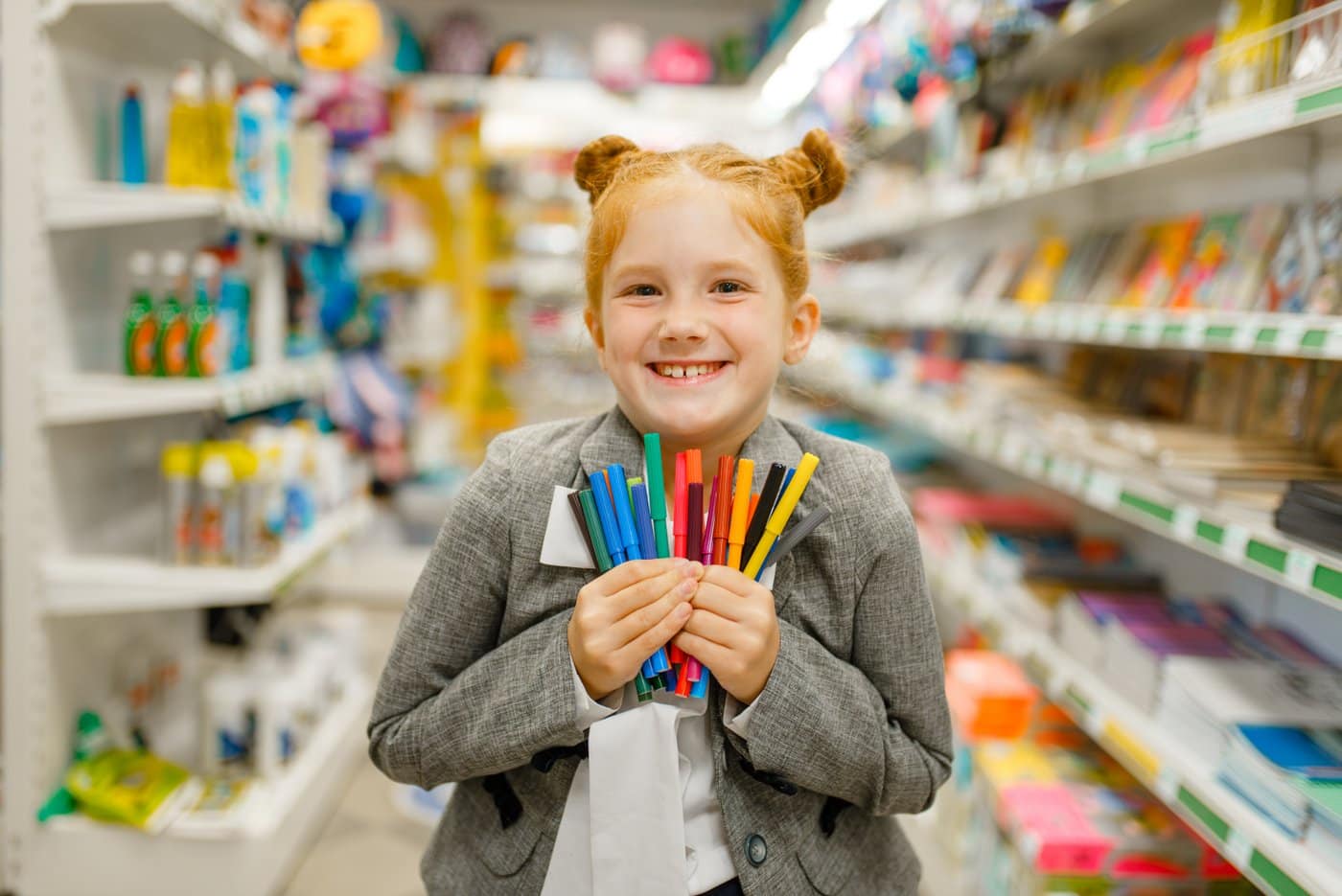 With more than $800 on the line, parents have to think frugally to save money on back-to-school shopping.
We need to, because buying school supplies is very different experience than it was just a generation ago. For one thing, not only are we spending a lot more on technology — we're also using tech to help us find bargains.
"Back-to-school consumers are innovative and resourceful shoppers who are helping to shape the way retailers market their products," said Sharon Banfield, director of public relations of PriceGrabber.
Her company surveyed nearly 2000 people, and found that many are be taking advantage of some nontraditional online methods to find the hottest back-to-school deals.
Seeking deals on school & office supplies
To get real steals on school and office supplies, shoppers should hit stores during the first days of August — but you have to go to the right places to get the best deals.
"Don't dash into an office-supply store to buy everything," said Lisa Lee Freeman, editor-in-chief of the former ShopSmart magazine, from Consumer Reports."If you find yourself beyond the sale bins, you could wind up paying more than twice as much as at a discount store."
ShopSmart also conducted a price scan of common school and office supplies and found the biggest differences in price — at least 50 percent — on these seven items: notebook paper, security envelopes, sticky notes, one-subject notebooks, two-pocket folders, glue sticks, and pens.
While Walmart was the low-price winner, similar items were just a few cents more at Target.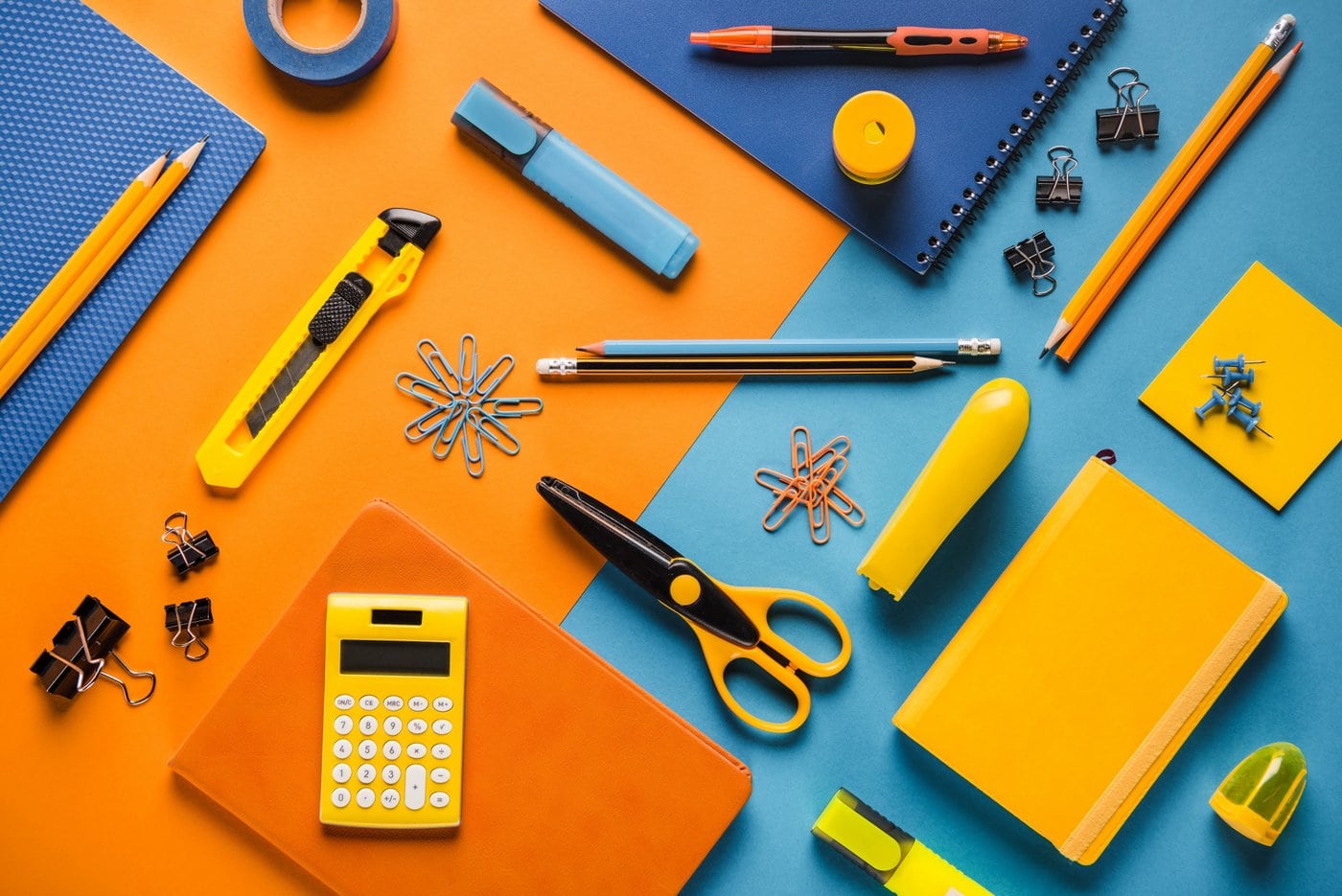 6 easy ways to save money on back-to-school stuff
1) Look for store-brand supplies. They're not always easy to find (Walmart had almost none), but shoppers who do can save as much as 74 percent compared to name-brand supplies.
2) Jump on the big BTS sales. Many retailers, like Target, offer low prices on everything from markers to glue to binders during the late summer. For example, stock up on those spiral-bound notebooks that you can buy for pocket change, and you can avoid paying full-price throughout the year.
3) Check out weekly sales circulars on the first of the month for the best deals. Sites such as Spoofee.com and SundaySaver.com links shoppers to local ads for dozens of stores.
4) Download weekly ads & sales apps. These mobile tools, free for Apple and Android uses, allow users to view the latest ad pages while on the go without dealing with paper clutter.
5) Look for sales online. ShopSmart found online prices for OfficeDepot, Staples, Target and Walmart closely matched those in stores, but shoppers may have to shell out for shipping.
6) Ask for a price match. Shoppers who find a better deal somewhere else may be able to show their phone or a paper ad at checkout at stores with price-matching policies.
ALSO SEE: Play: Why it's every kid's first job
Online & mobile shopping most common
The most popular destinations for K-12 shoppers are online (48 percent), department stores (48 percent), discount stores (44 percent), clothing stores (41 percent), office supplies stores (27 percent) and electronics stores (27 percent).
The top destinations for college shoppers include online (43 percent), department stores (33 percent), discount stores (30 percent), office supplies stores (29 percent) and college bookstores (28 percent).
Overall school spending still in the billions
According to the National Retail Federation's Annual 2021 Back-to-School Survey, conducted by Prosper Insights & Analytics, American families with children in grades K-12 spent a record $37.1 billion on back-to-school spending. That's up from $26.5 billion in 2014.
College students and their families plan to spend an average of $1,200.32 on college or university items, an increase of $141 over last year. Over half ($80) of this increase is due to increased spending on electronics and dorm furnishings. Total back-to-college spending is expected to reach a record $71 billion, up from $67.7 billion in 2020.
While families are planning to spend more on K-12 students in every category, electronics and clothing saw the biggest increases. Back-to-school shoppers plan to spend $21 more on average on electronics this year compared with 2020 and $19 more on clothes.
Of those planning to purchase electronics, half (49 percent) plan to buy a laptop, followed by a calculator (32 percent) and a tablet (31 percent). 39 percent say they took advantage of recent sale events such as Prime Day, Target Deal Days and Walmart's Deals for Days to shop specifically for school items.
"Consumers are spending more on items like electronics and clothing as they make plans for students to resume activities in person this fall," Prosper Insights Executive Vice President of Strategy Phil Rist said.
"For those in particular with children in elementary to high school, shoppers are putting the largest portion of their budgets toward electronics, new clothes and accessories."
Over the years, back-to-school spending has fluctuated based on family needs each year, and parents have to make decisions for their family budget that offers a good balance between what their children want, and what they actually need.