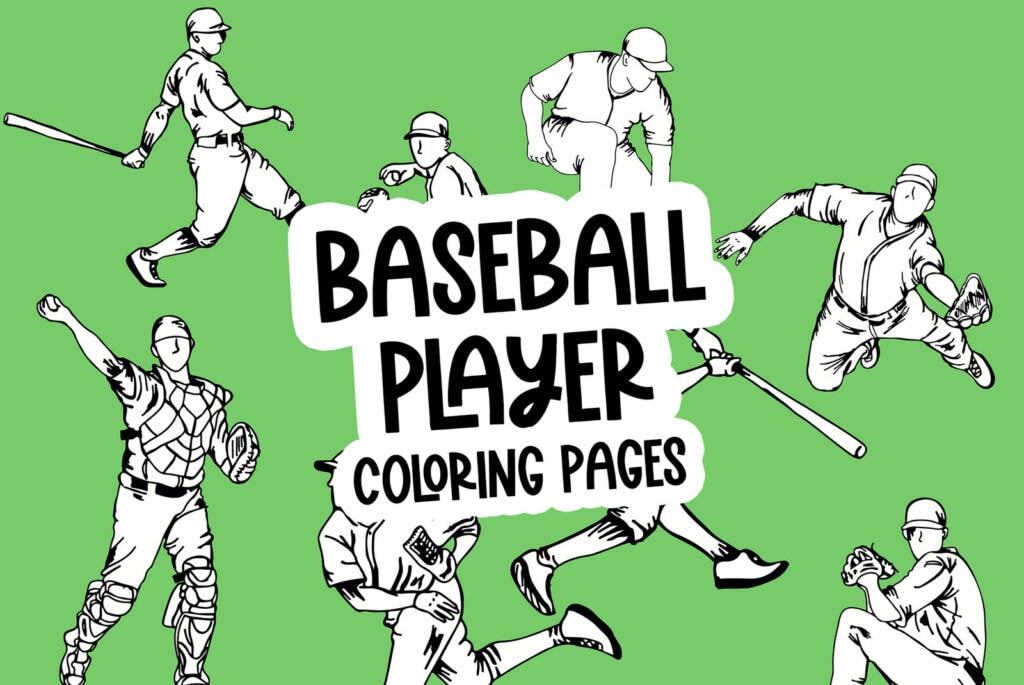 Here's how anyone can get a baseball fix, no matter the time of year! These 14 free printable baseball player coloring pages including batters, pitchers and beyond. (Want more? Look here for baseball gear coloring pages: Balls & bats, mitts & hats.)
Baseball, America's national pastime, has an estimated 500 million fans, which is more than any other American sport. (Yes, more than even football.)
With over 150 years of games — and nowadays, over 150 games a year — Major League Baseball teams and their players inspire both young and old.
The first pro team, the Cincinnati Red Stockings (now known as the Atlanta Braves) played their first game in 1869.
Now there are 30 teams across the nation, so everyone can find a player and a team to root for. That means between Spring Training and the 7-game World Series, everyone can enjoy the sport almost year-round.
MLB sports team colors
Here are the Major League Baseball (MLB) teams and their colors:
Arizona Diamondbacks – Dark Red, Black
Atlanta Braves- Navy Blue, Red, White
Baltimore Orioles – Black, Orange
Boston Red Sox – Red, Navy Blue, White
Chicago Cubs – Royal Blue, Red, White
Chicago White Sox- Silver, Black, White
Cincinnati Reds – Red, White
Cleveland Indians- Dark Denim Blue, Red
Colorado Rockies – Dark Purple, Silver
Detroit Tigers – Dark Denim Blue, White
Houston Astros – Blue, Orange, White
Kansas City Royals – Royal Blue, White
Los Angeles Angels= Red, Blue, White
Los Angeles Dodgers – Blue, White
Miami Marlins – Orange, Ocean Blue, White
Milwaukee Brewers – Navy Blue, Gold. Yellow
Minnesota Twins – Navy Blue, Red, Gold
New York Mets – Royal Blue, Orange, White
New York Yankees – Navy Blue, White
Philadelphia Phillies – Red, Royal Blue, Black
Pittsburgh Pirates – Yellow, Black, White
San Diego Padres – Navy Blue, White
San Francisco Giants – Orange, Black
Seattle Mariners – Navy Blue, Cyan, White
St. Louis Cardinals- Red, White
Tampa Bay Rays- Navy Blue, Columbia Blue, Yellow
Texas Rangers – Royal Blue, Red, White
Toronto Blue Jays – Royal Blue, Dark Red
Washington Nationals – Red, Navy Blue, Gold



---
Up at bat: Baseball player coloring pages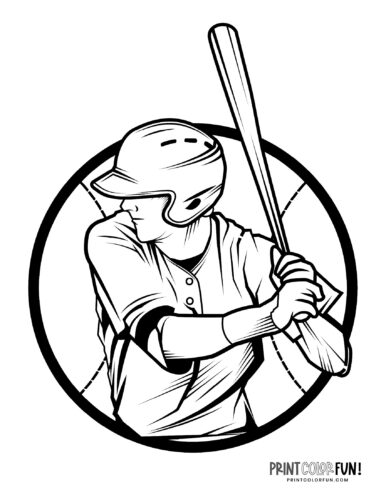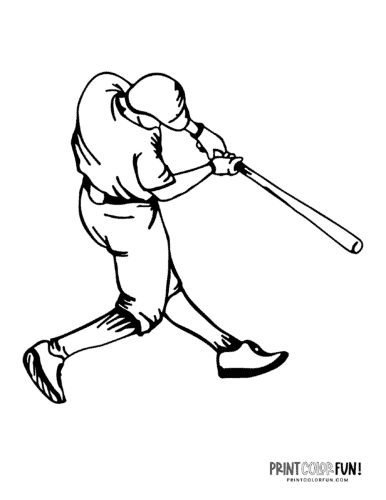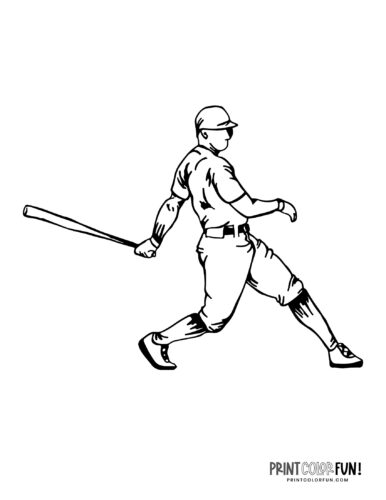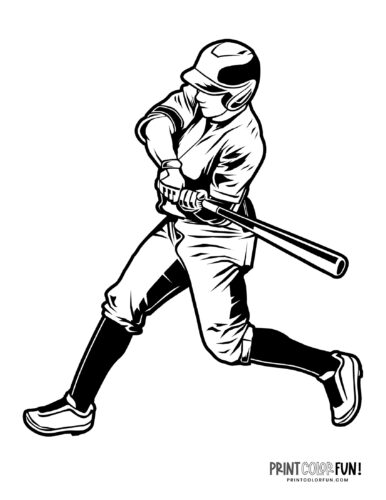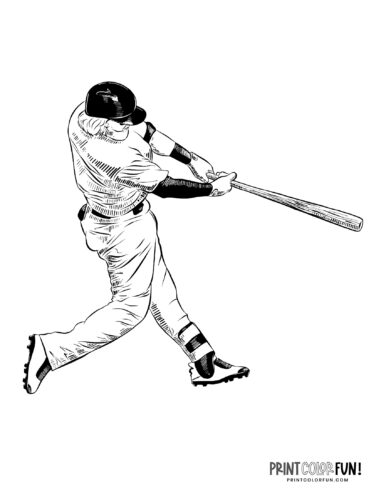 ---
Baseball pitcher printable pages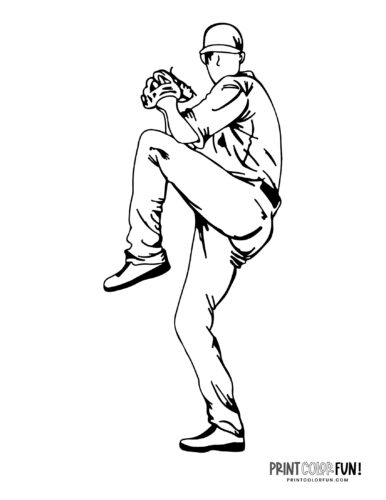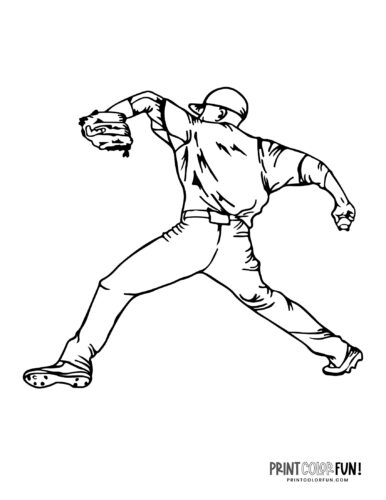 ---
Catcher coloring page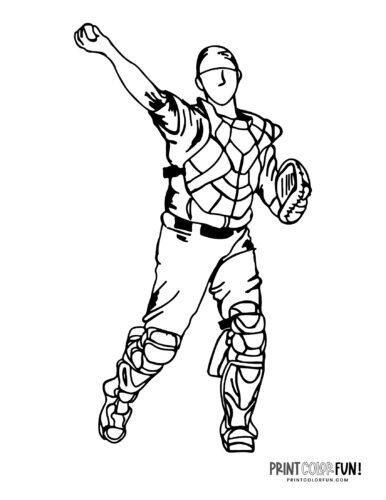 ---
Baseman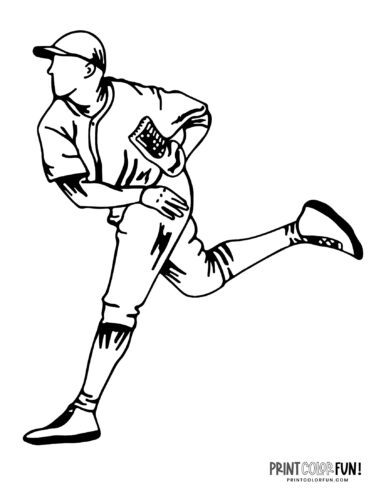 ---
Outfielder
---
Infielders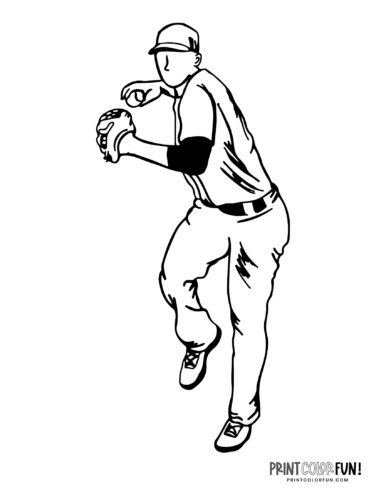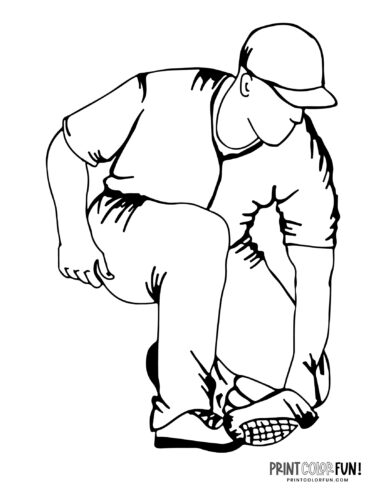 ---
Child/Little League baseball player coloring pages
Both right- and left-handed batters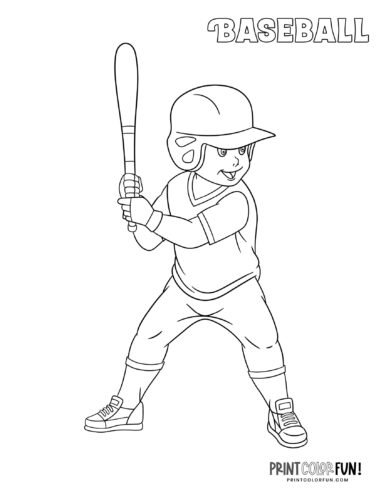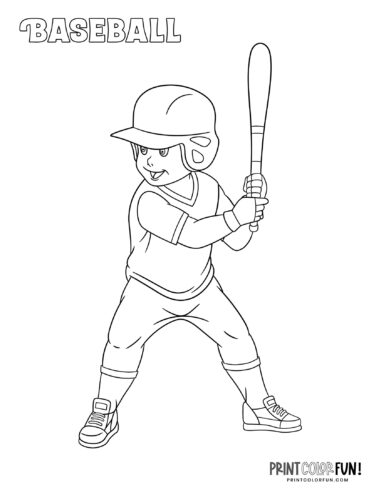 MORE: Baseball gear coloring pages: Balls & bats, mitts & hats