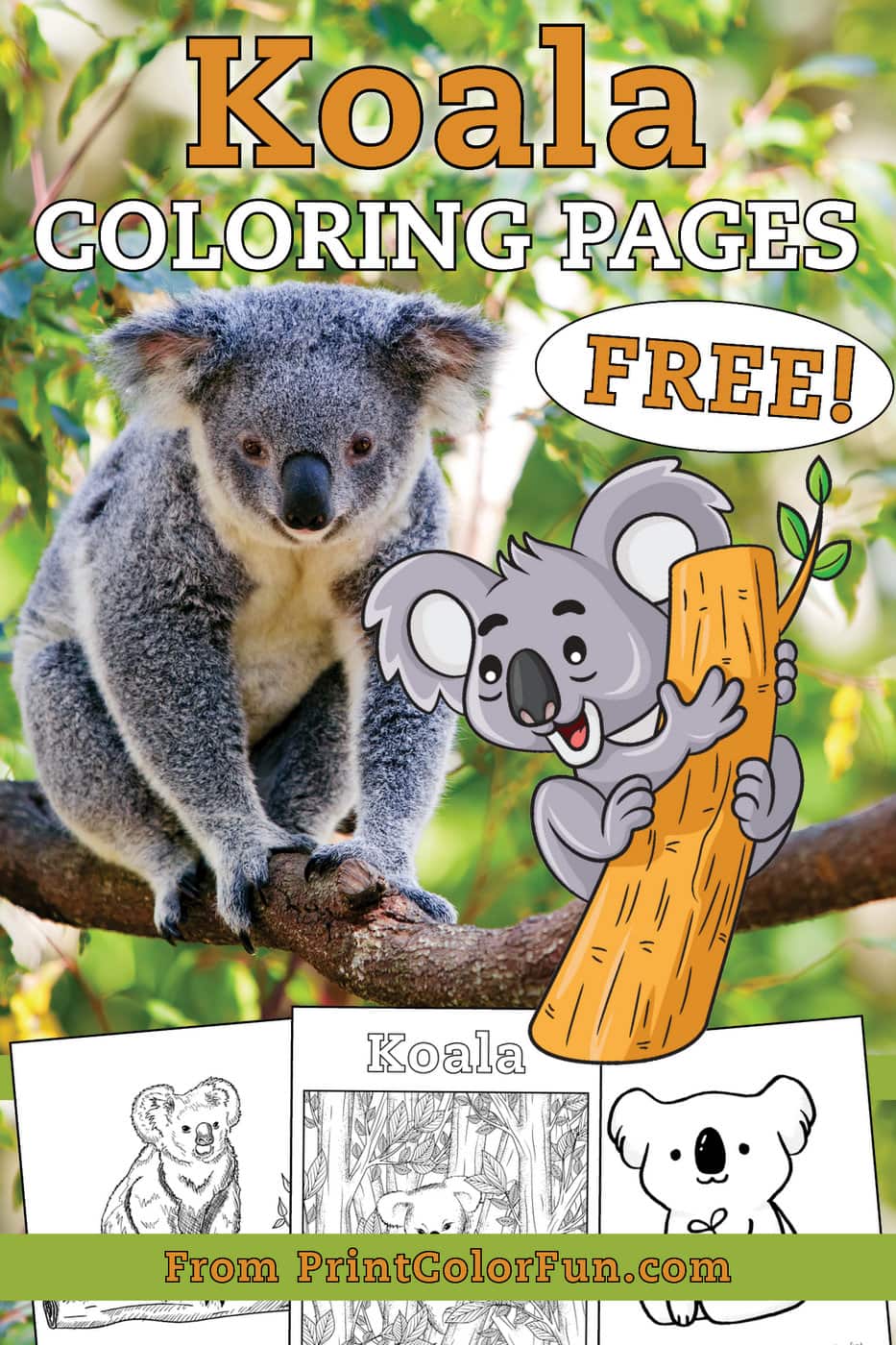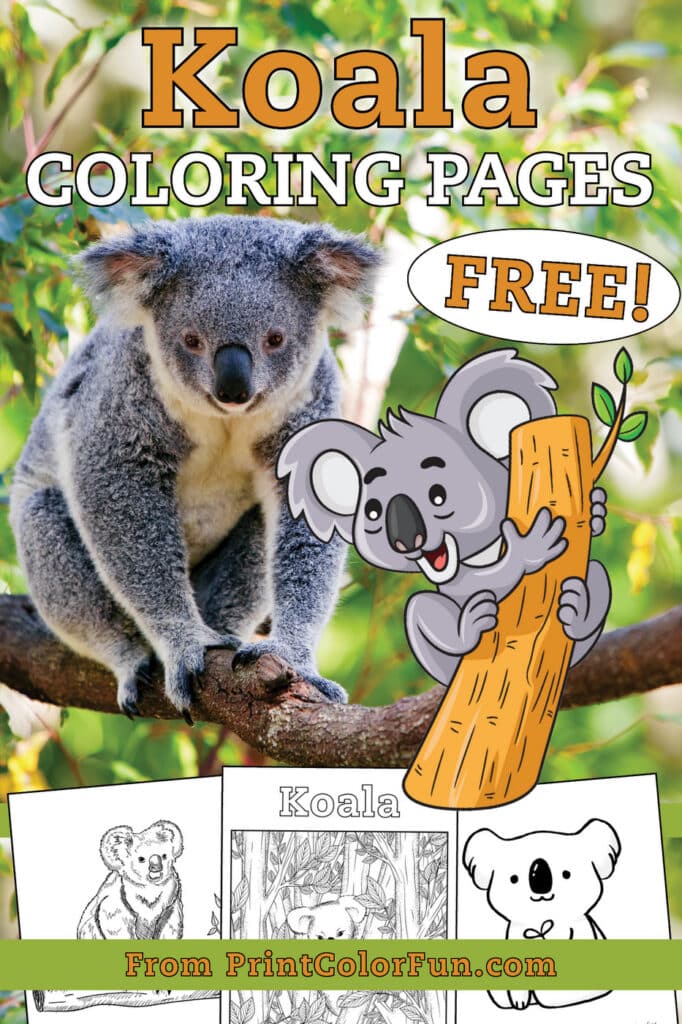 The koala (pronounced koh-AH-luh) is a small, furry animal found only in Australia. It looks for all the world like a live teddy bear. An adult koala is about two feet long, with a black nose and small button-shaped eyes.
In fact, koalas are popularly known as Australian teddy bears, but the koala is not really a bear. It is a pouched animal, also known as a marsupial. A baby koala is carried in its mother's pouch, much like a baby kangaroo is when it is first born.
After the koala cub grows old enough, it rides on its mother's back. A koala usually makes its home in one kind of tree — the eucalyptus. This is because koalas eat mainly eucalyptus leaves. In fact, they eat so many leaves that a koala rarely drinks water, because it gets all the liquid it needs from the leaves.
Today koalas are much fewer in number because they were hunted by man for their soft fur until the koala was in danger of disappearing from the world. Now there are strict laws to protect koalas.
Luckily, it's safe — and fun! — to color in some free koala coloring pages like the ones right here! Real koalas are either light grey or brown, but you can make them any way you like.
---
Koala coloring pages to print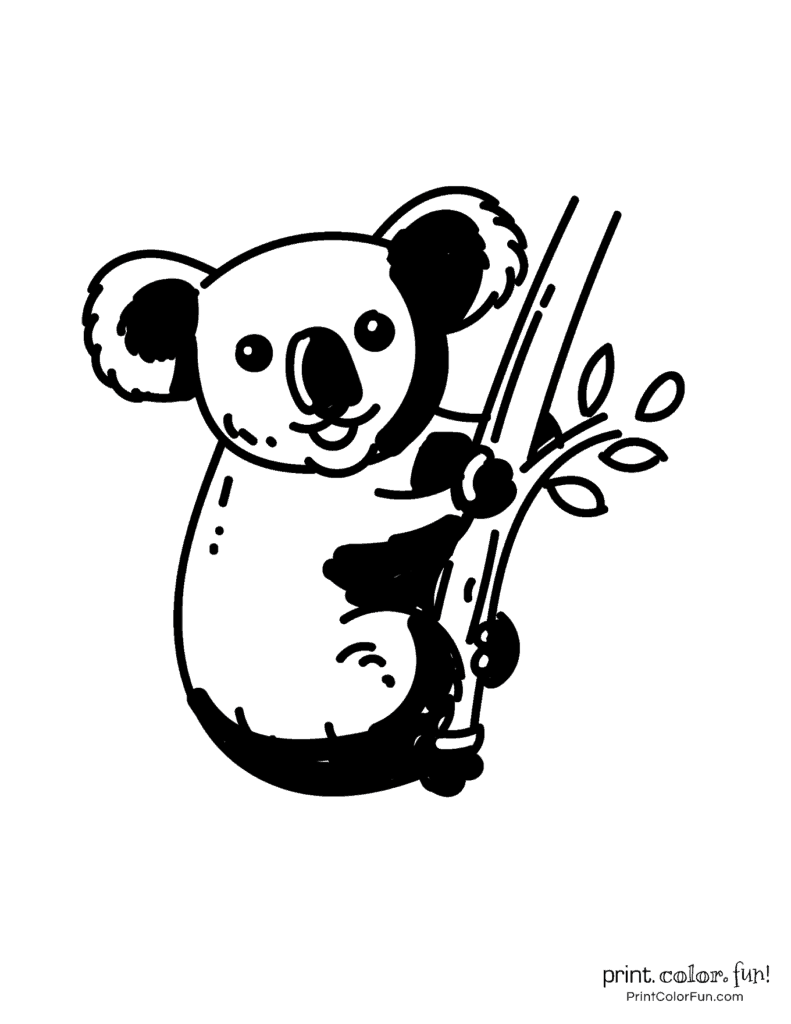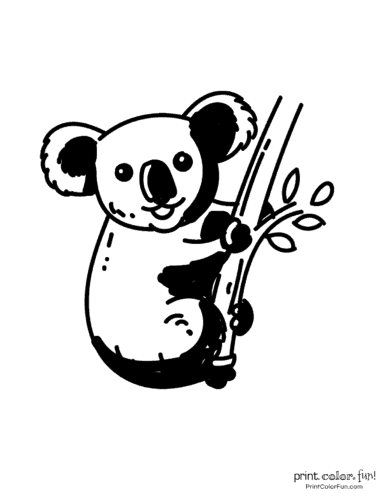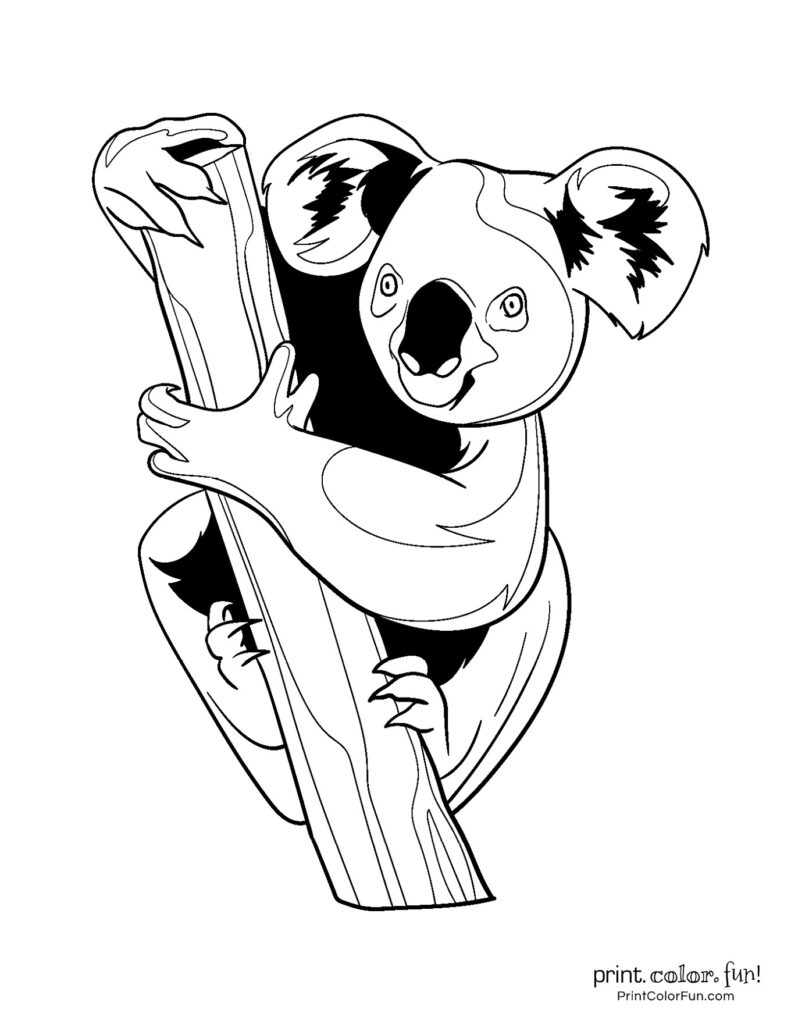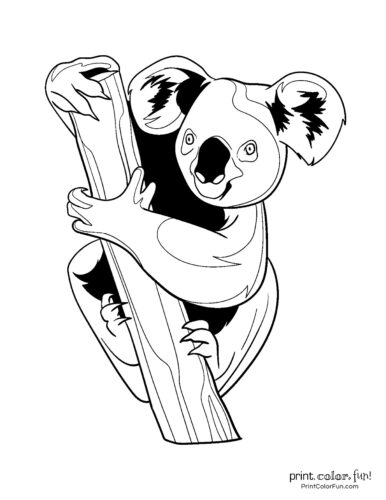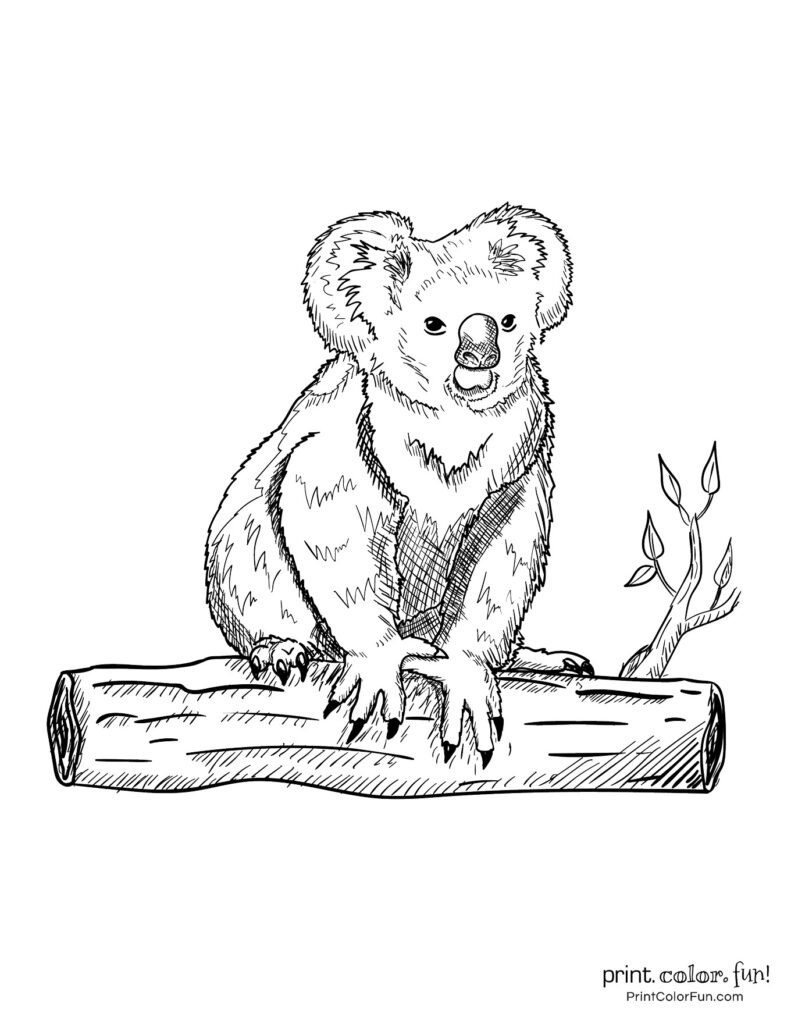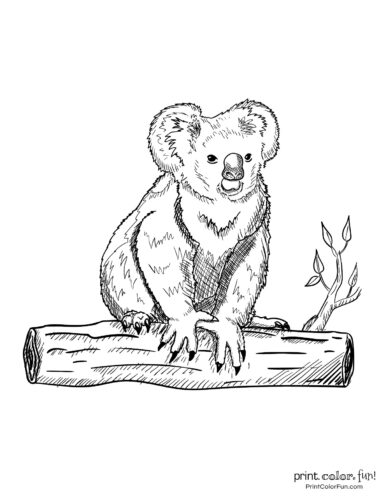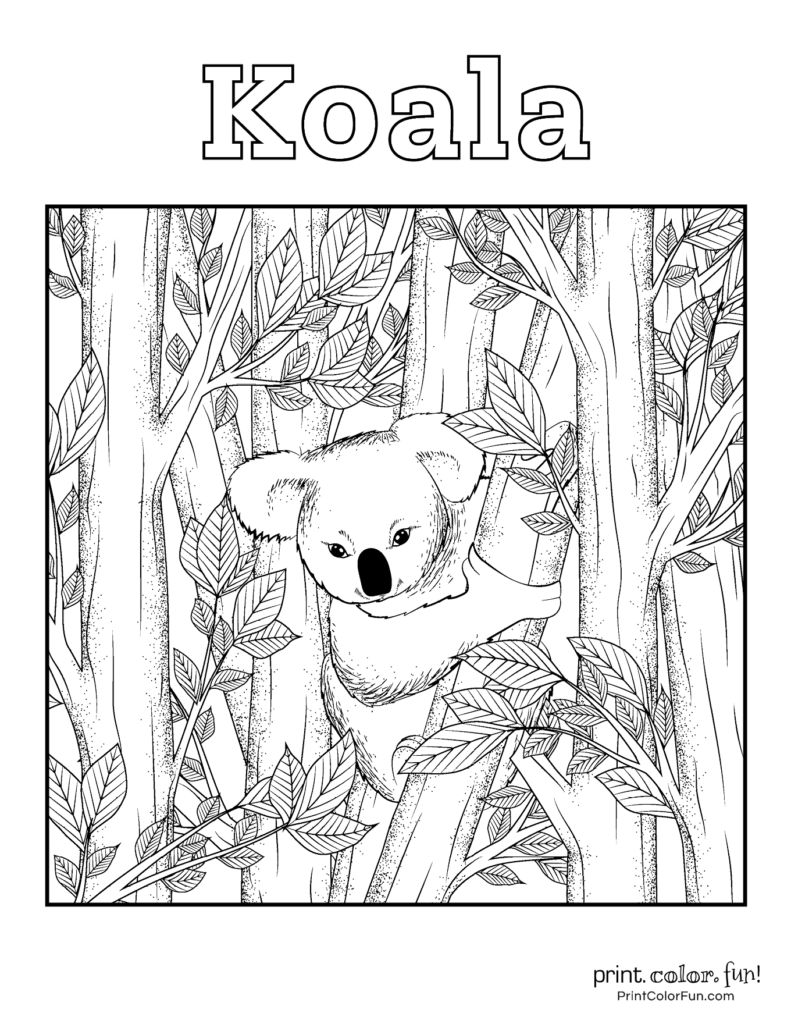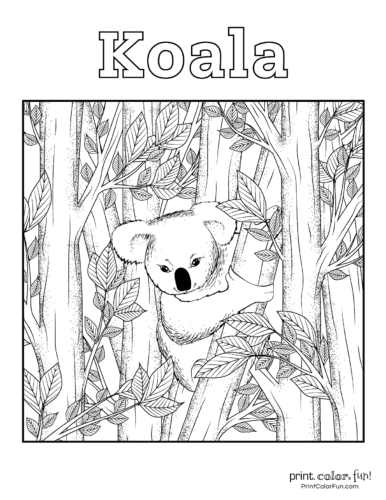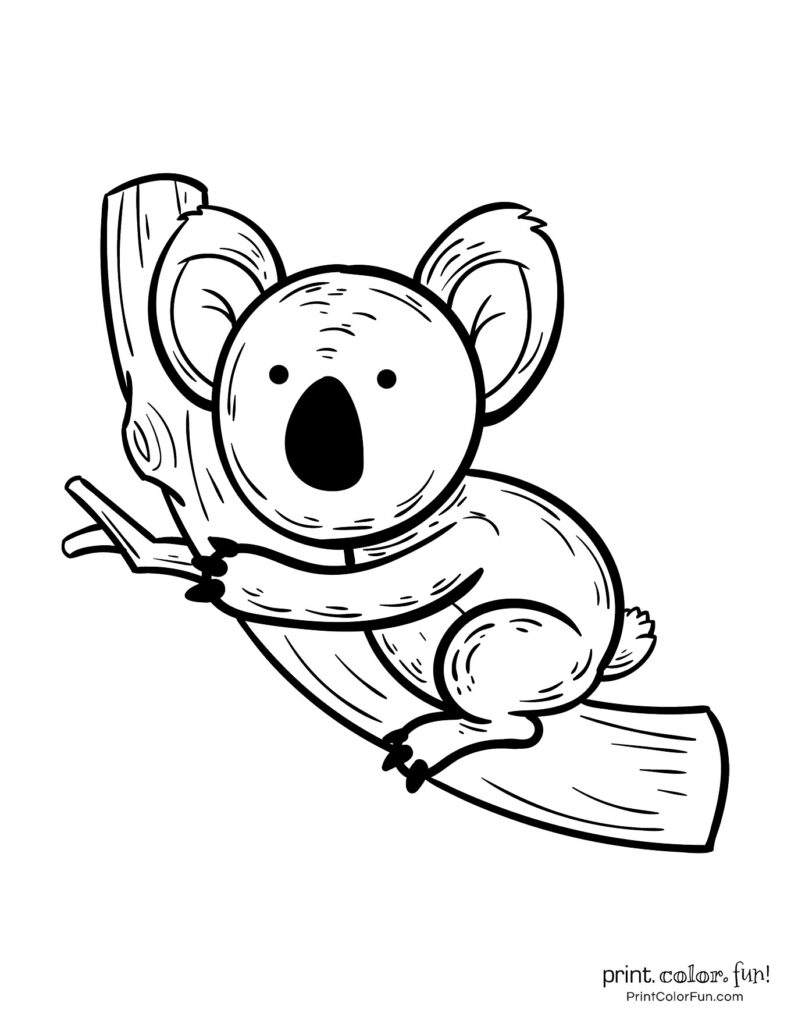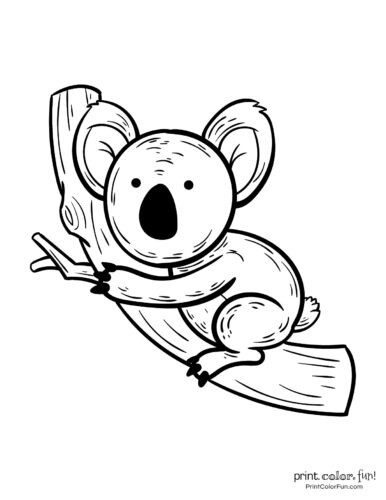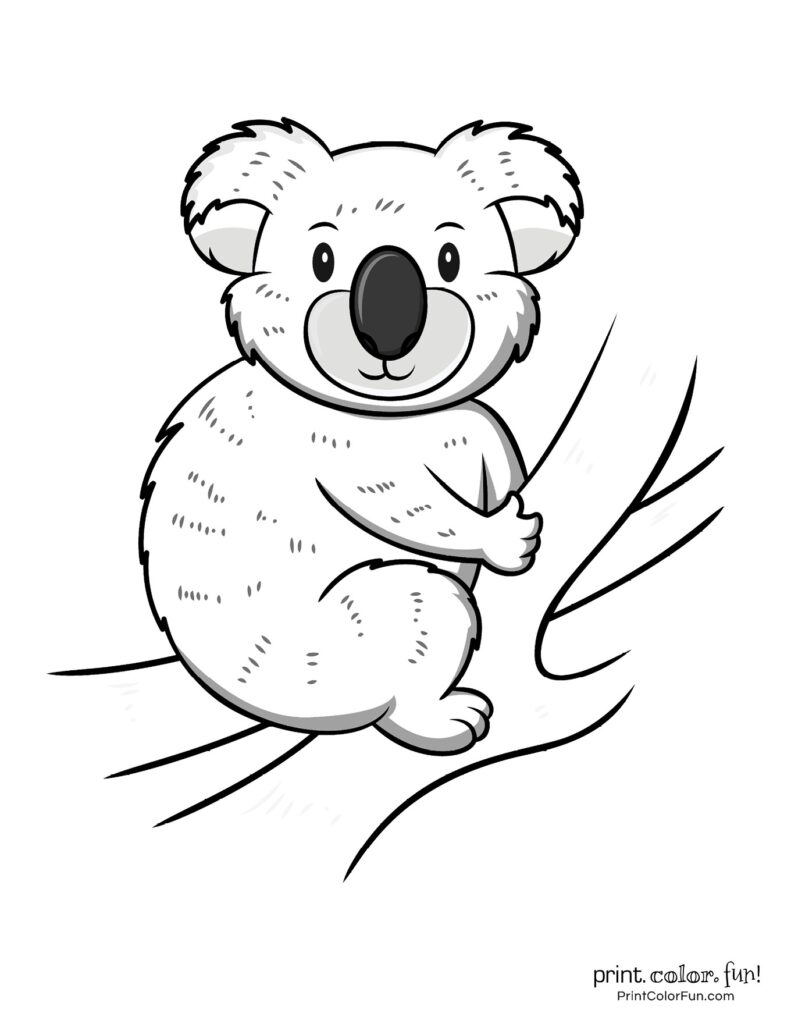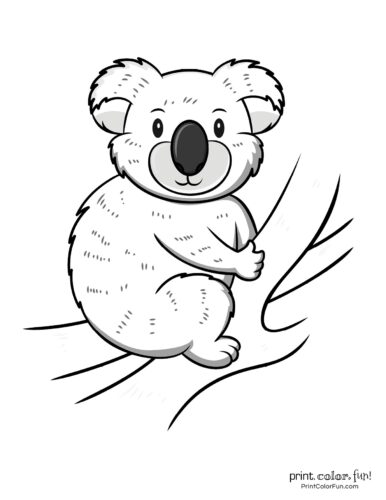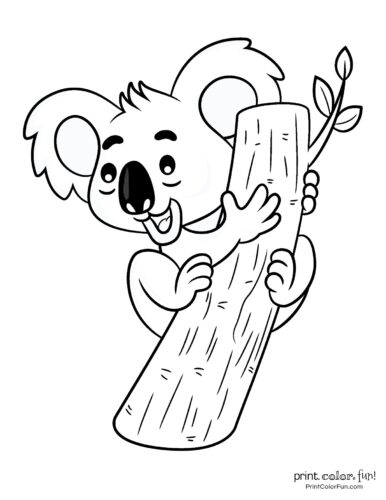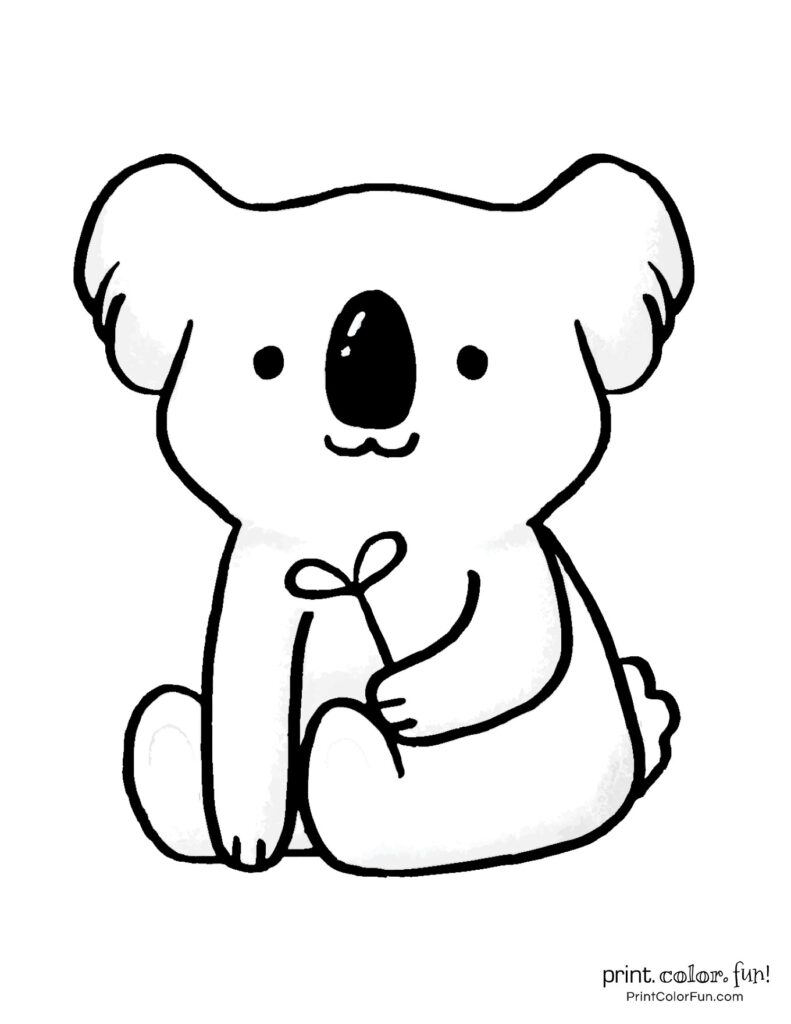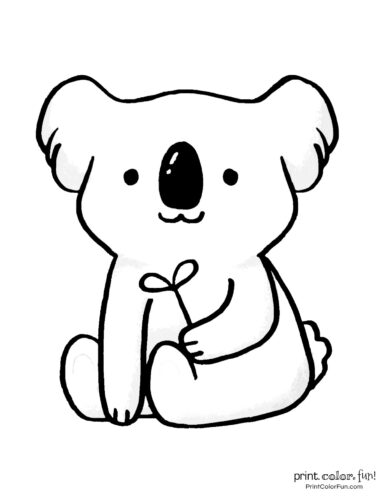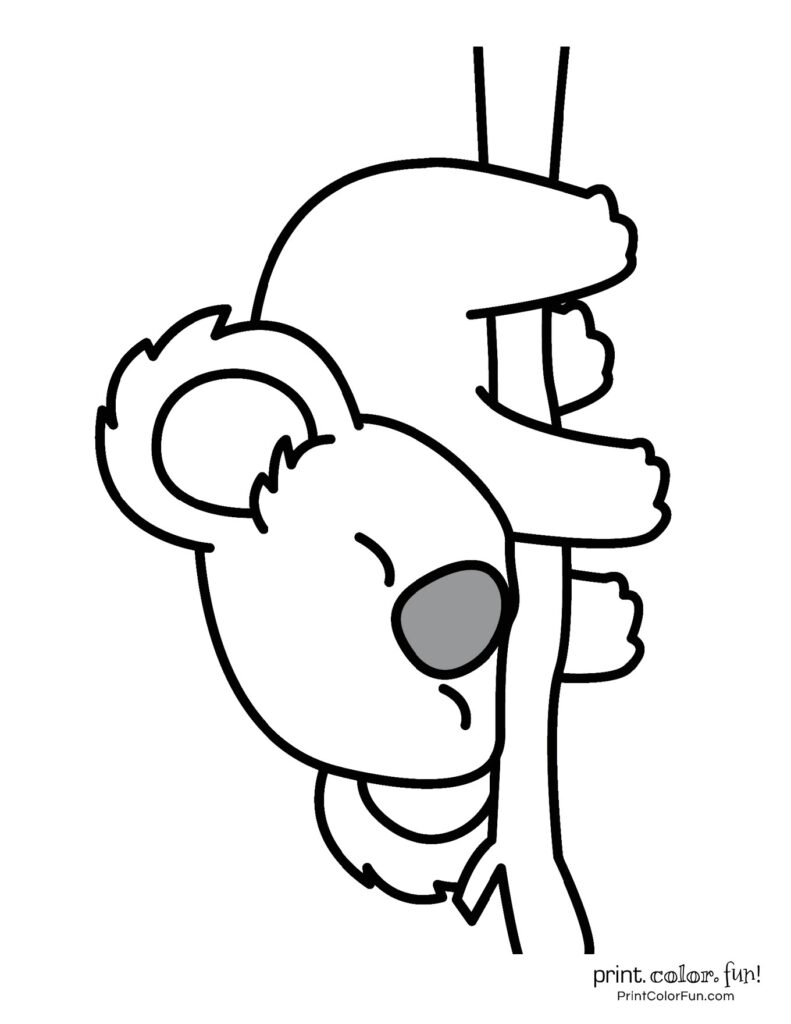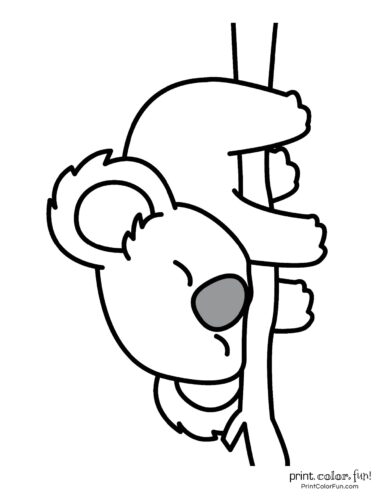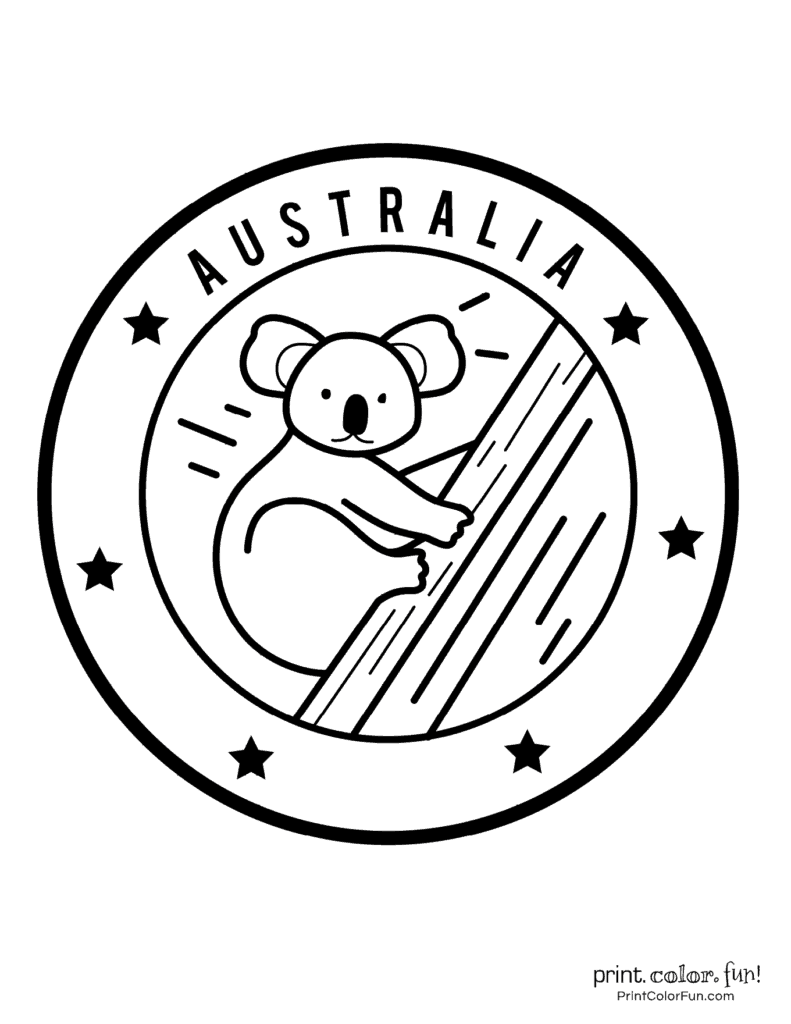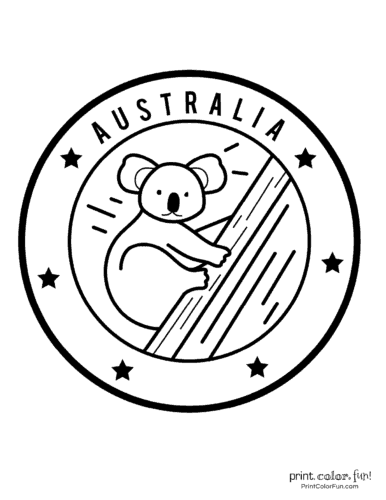 Koala informational text adapted from the Tucson Citizen (Tucson, Arizona) Feb 14 1976