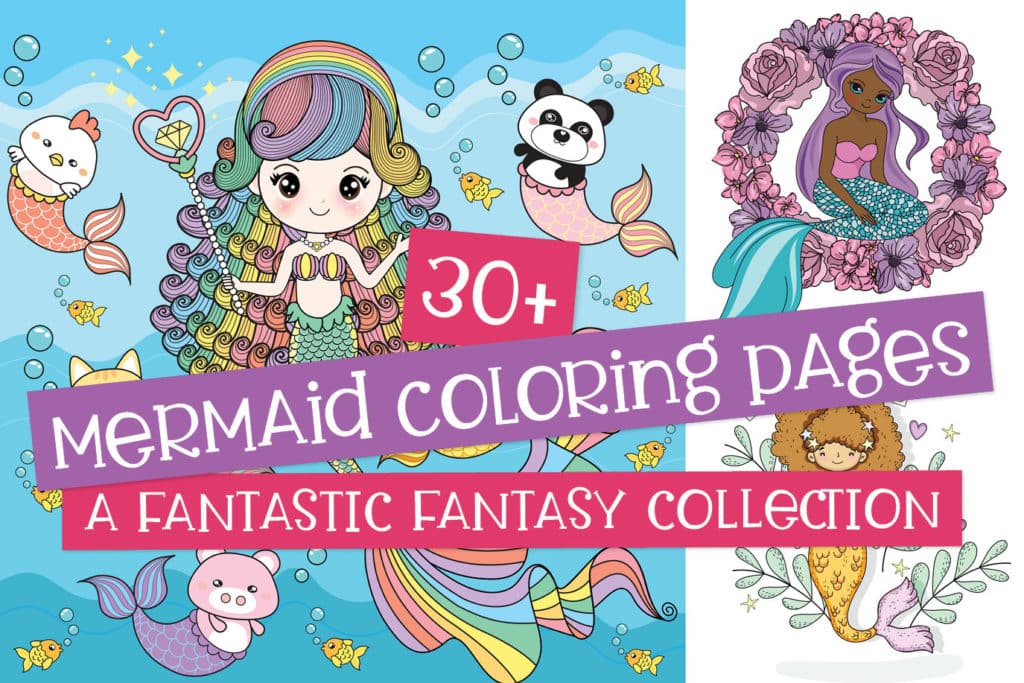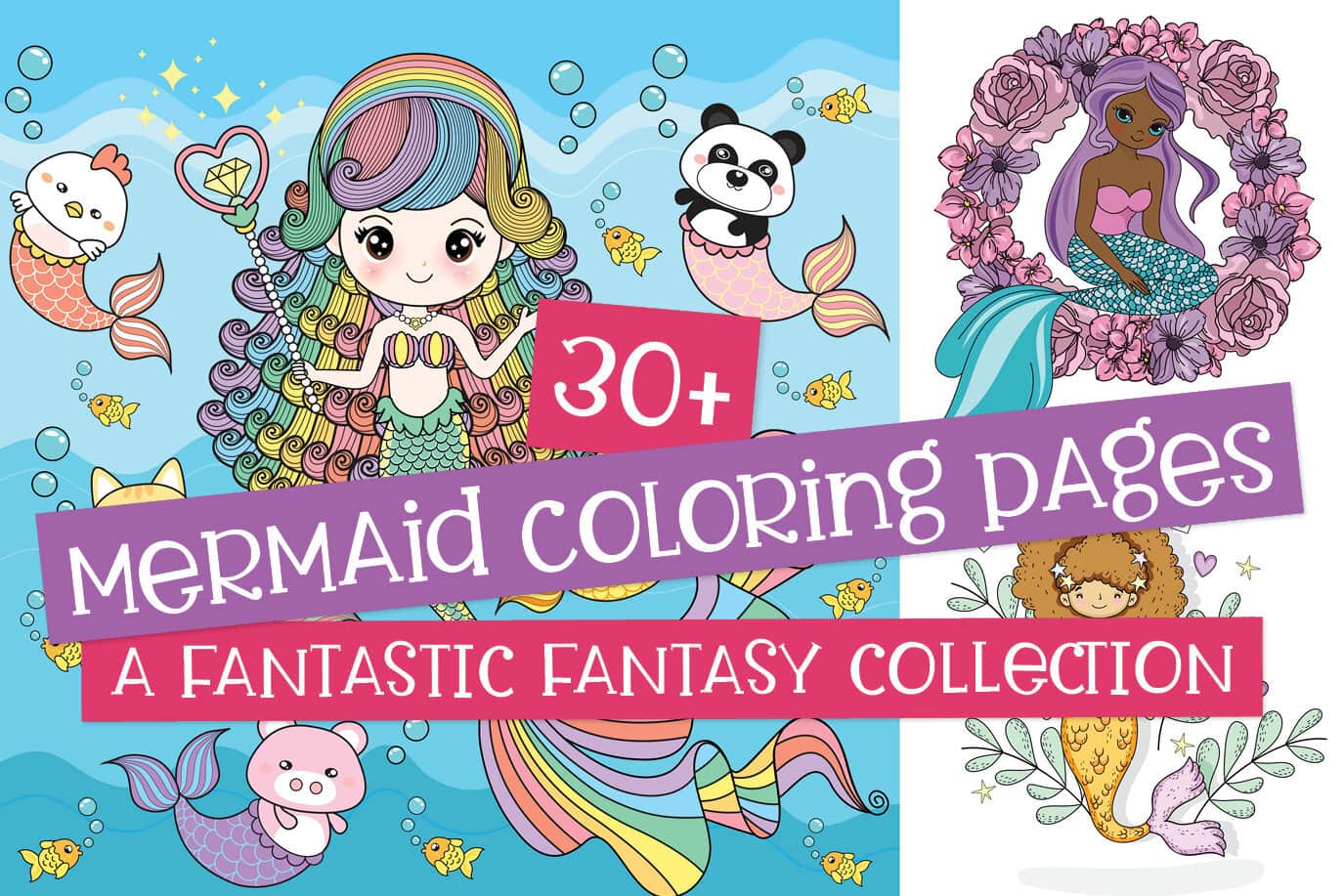 Here are more than 30 fabulous (and free!) mermaid coloring pages to download and print! We also have part of a little mermaid story, introducing these lovely beings, written by the "Wizard of Oz" author, L Frank Baum.
Just click any or all images you want below, and you'll be taken to a page with a larger version to save or print out. (These are free for personal use, as well as for classroom or homeschooling.)
Don't miss our unicorn coloring pages, too!
Matching mermaids with hearts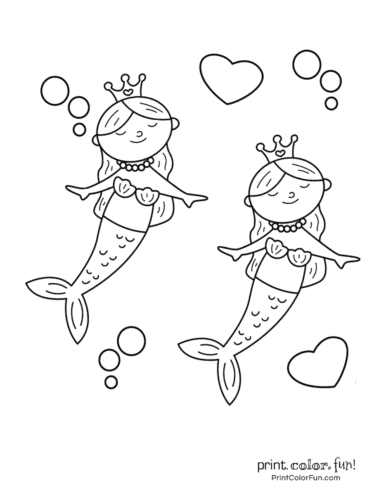 ---
Color this mermaid with lots of beautiful hair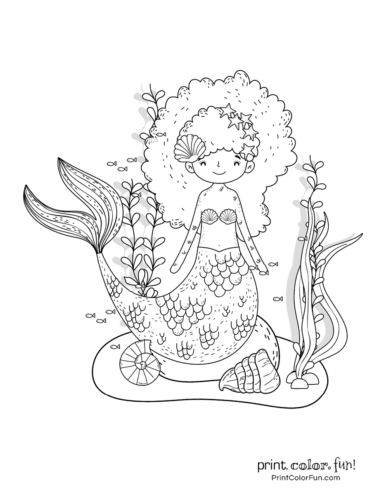 ---
Two mermaid sisters to color in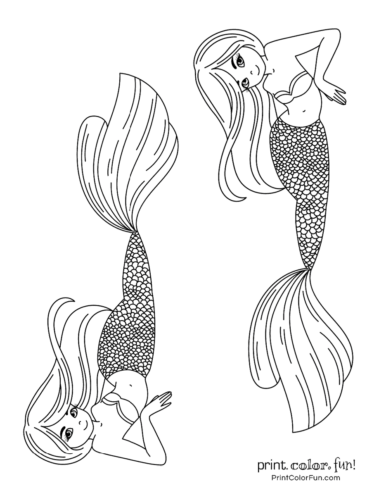 ---
Smart mermaid with a fish friend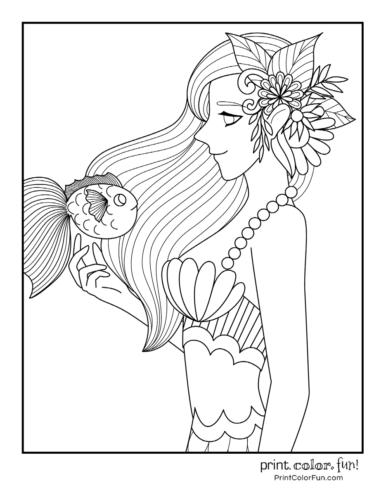 ---
This mermaid has a treasure map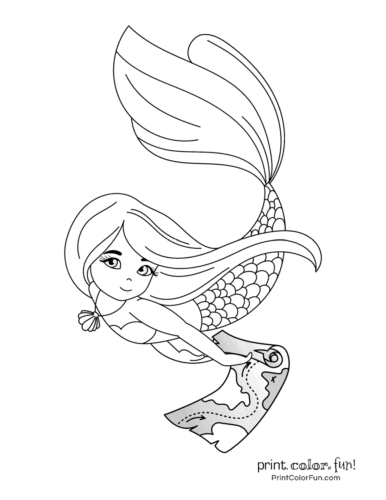 ---
Printable mermaid coloring pages: Lots of pretty patterns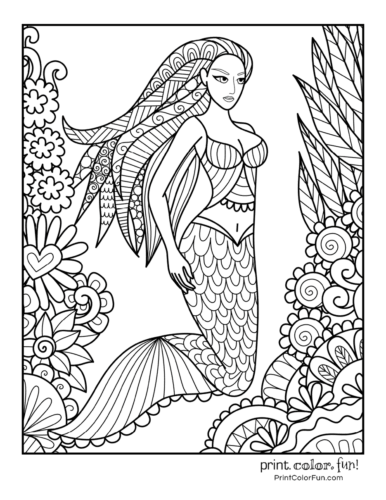 ---
Adorable mer-duck printable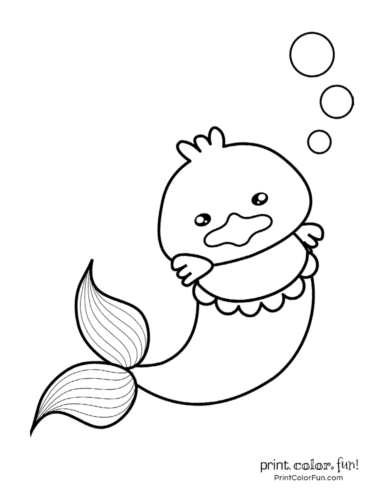 ---
Little mermaid girl with a treasure chest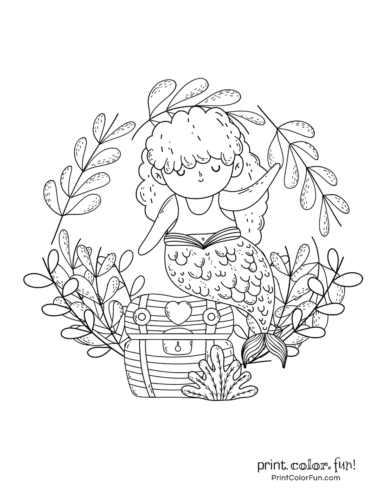 ---
Adorable mermaid coloring page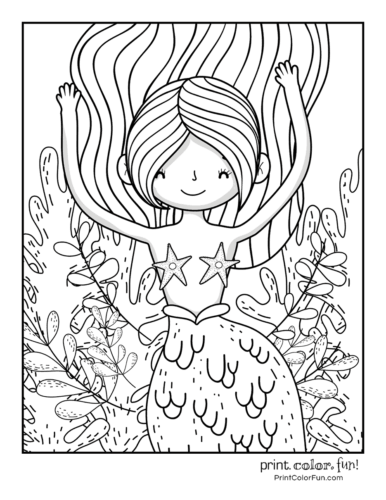 ---
Cute mermaid girl with starfish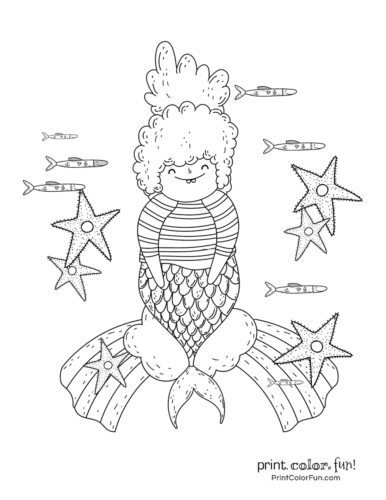 ---
A thoughtful mermaid with her eyes closed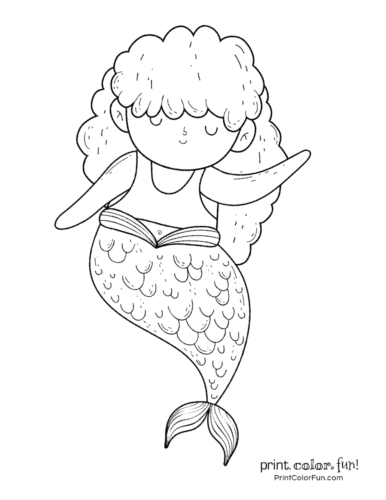 Top 100 magical unicorn coloring pages: The ultimate (free!) printable collection
---
Two sweet sister mermaids to print & color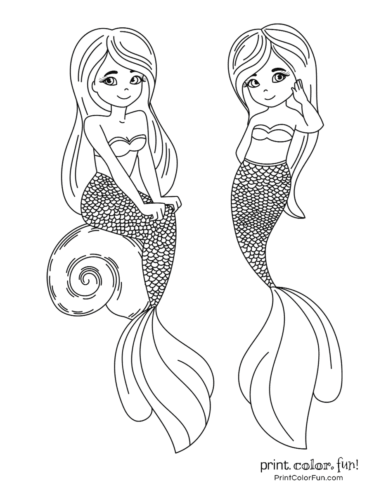 ---
Happy mermaid printable page to color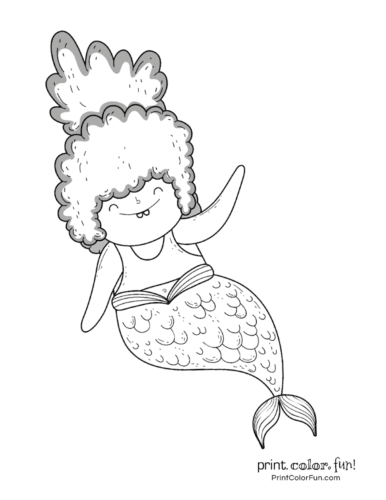 ---
Kind mermaid smiling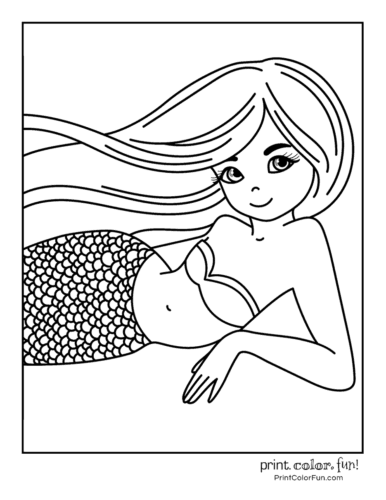 ---
Enchanting mermaid with lots of patterns to color
---
Mermaid princess with a wand and crown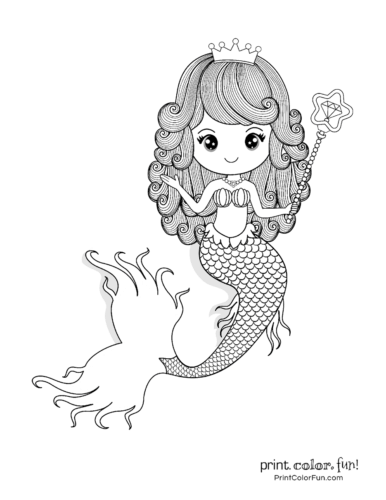 ---
Printable mermaid chicken (mer-chick?)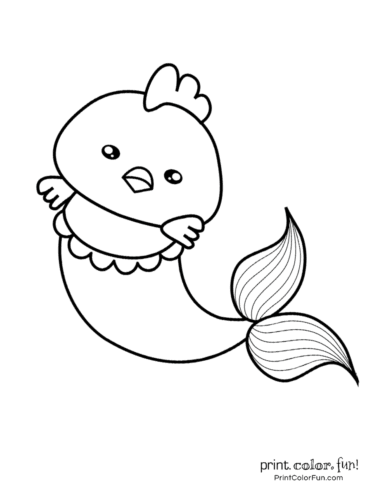 ---
Mer-kitty/mermaid cat coloring page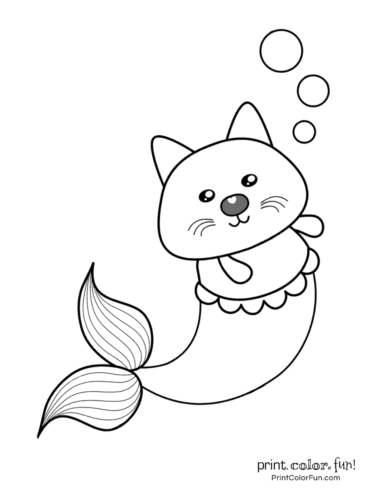 ---
Mermaid with long hair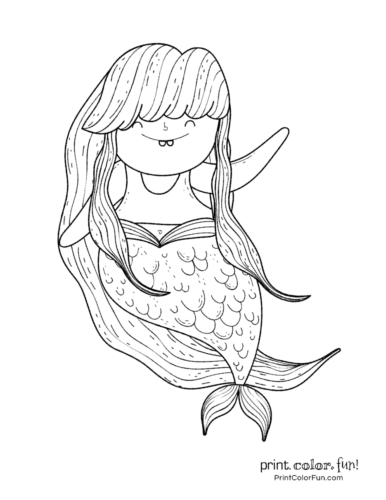 ---
Singing mermaid coloring printable
---
Printable panda-mermaid coloring page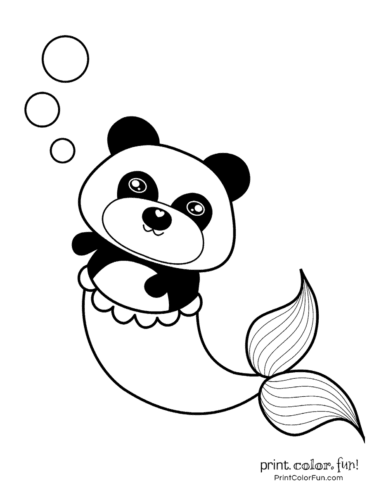 ---
Print this cute mer-pig to color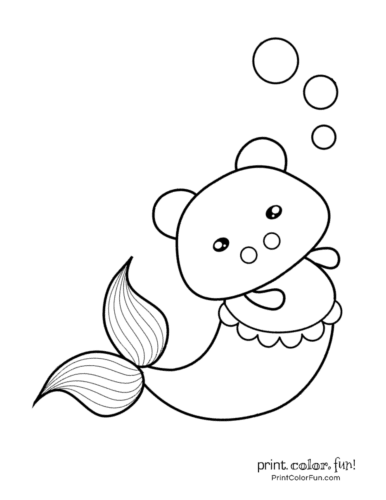 ---