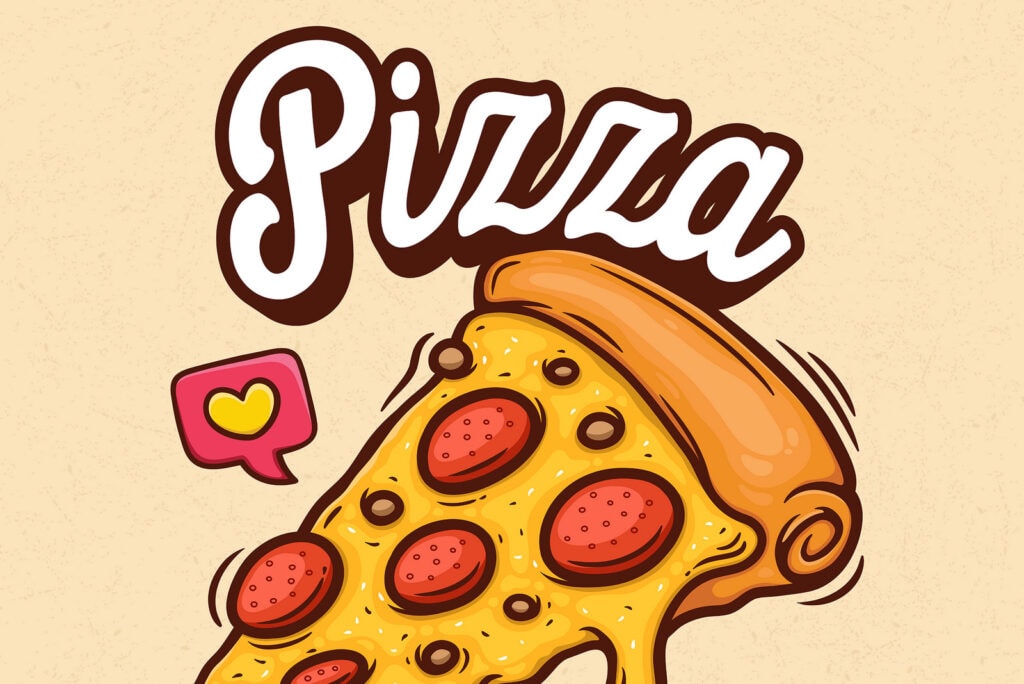 Do these pizza coloring pages make you hungry? If not, maybe they just need a little color. Or tomato sauce.
Trivia: What are the most popular pizzas?
What are the most popular types of pizza toppings in the US? According to 2019 data from the researchers at YouGov Omnibus, here's how it breaks down:
1. Pepperoni: 53%
2. Sausage: 34%
3. Mushrooms: 31%
4. Bacon: 20%
5. Mozzarella cheese/plain: 20%
And here are the most popular pizza crust types, according to the same data set:
Regular crust: 33%
Thin crust: 29%
Deep dish Chicago style: 10%
Please click on any of the images below to download or print a larger version.
---
Whole pizza pies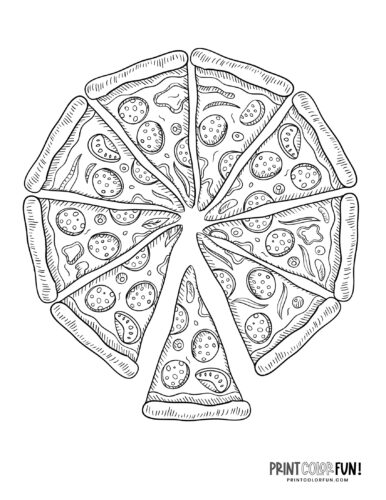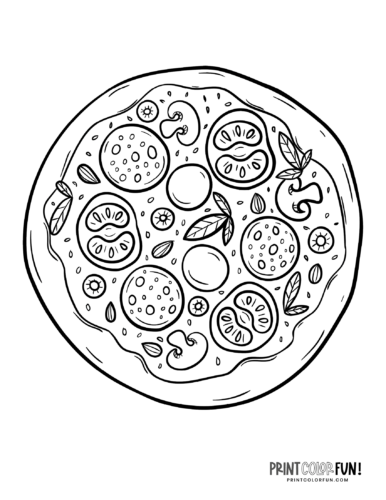 ---
Pizza slices to color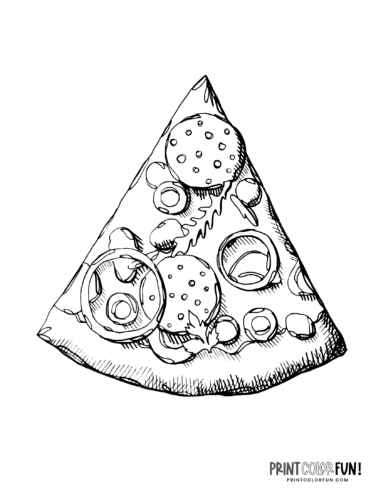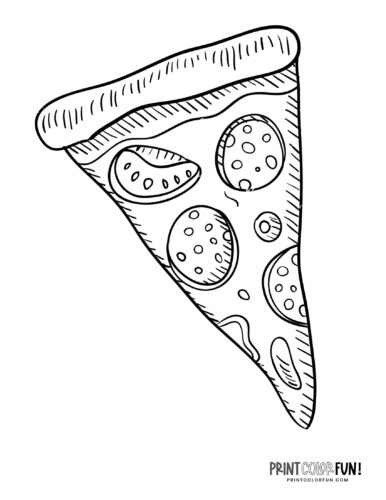 ---
Slice of pizza coloring pages
GO RETRO: Look back at these vintage Pizza Hut restaurants & foods from the '70s