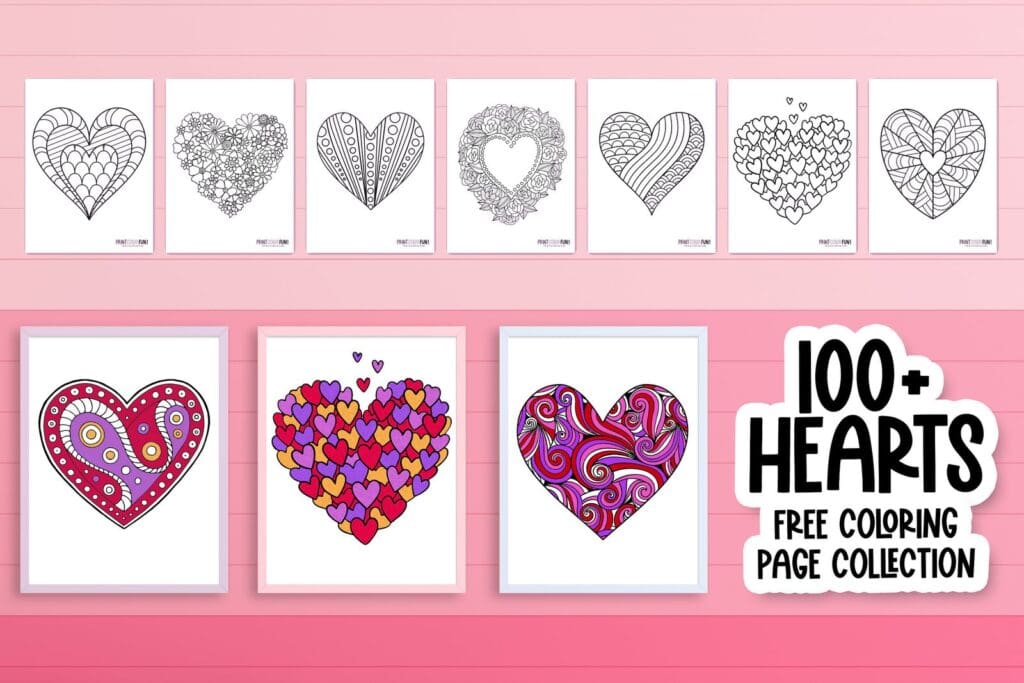 If you want some heart coloring pages, but aren't exactly sure what kind of sweet designs you want, here's your answer.
We have created this huge collection of printables, and they're perfect for Valentine's Day… or just any ol' day when you want to feel the love.
So come on in, and take a scroll down our version of lover's lane!
Click on the pictures to see larger, printable versions.
---
1) Heart full of hearts printable page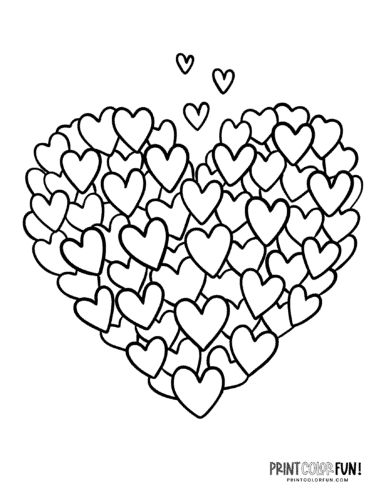 ---
2) Creative abstract doodle heart free coloring page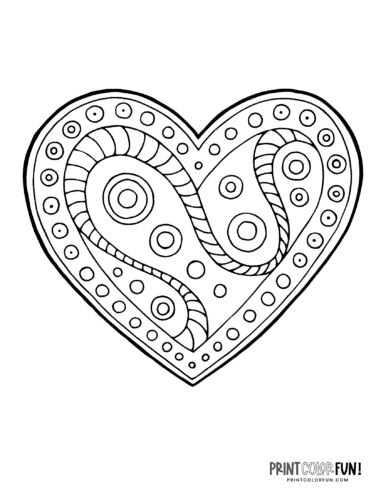 ---
3) Heart shape made of flower and leaf designs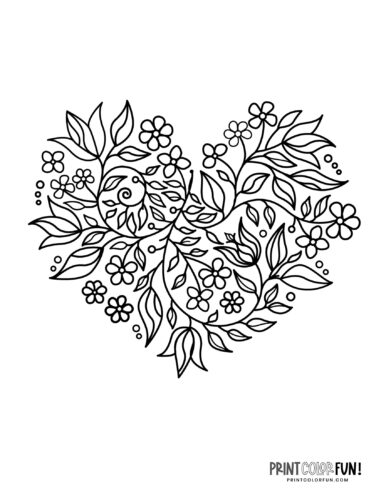 ---
4) Heart starburst design heart shape to color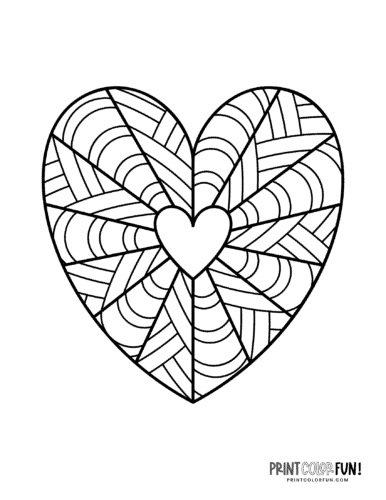 ---
5) Simple decorative valentine heart coloring page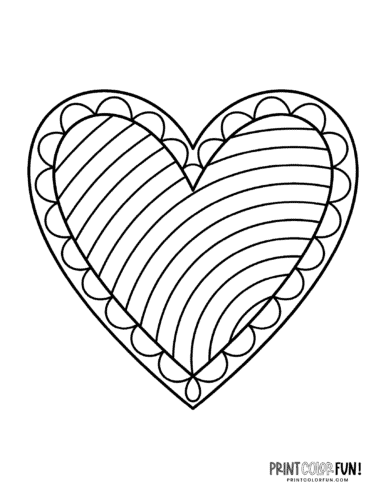 ---
6) Creative abstract doodle heart coloring page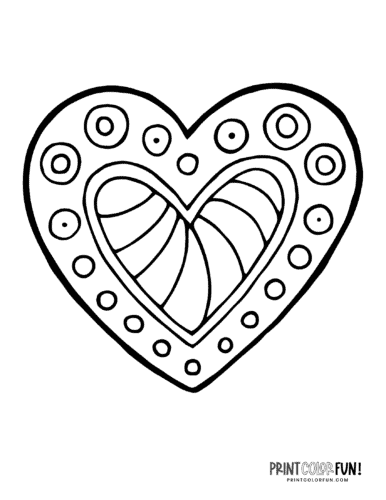 ---
7) Little rainbow pattern heart printable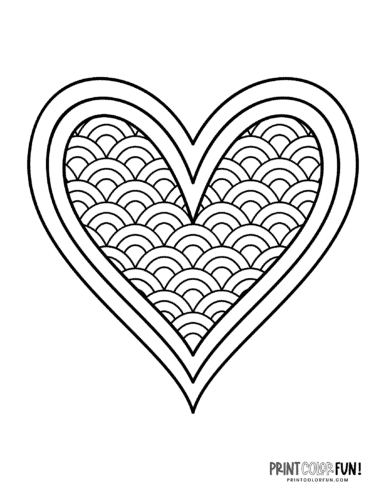 ---
8) Heart design coloring page – Curved lines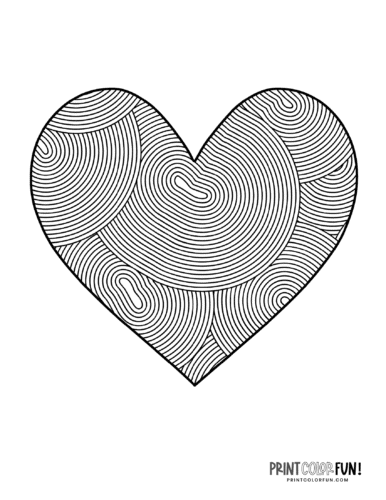 ---
9) Beautiful tree design inside a heart – Printable coloring book page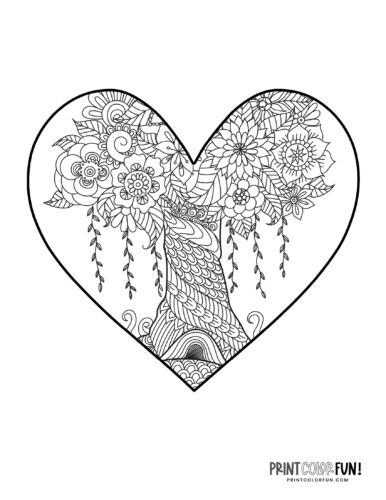 ---
10) Feather pattern zen doodle heart coloring
MORE LIKE THIS: 15 zen doodle heart coloring pages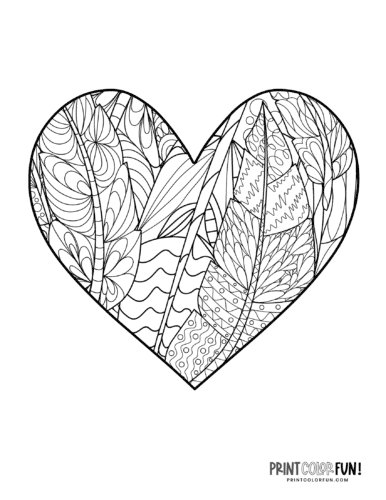 ---
11) Fancy detailed floral pattern inside a heart to color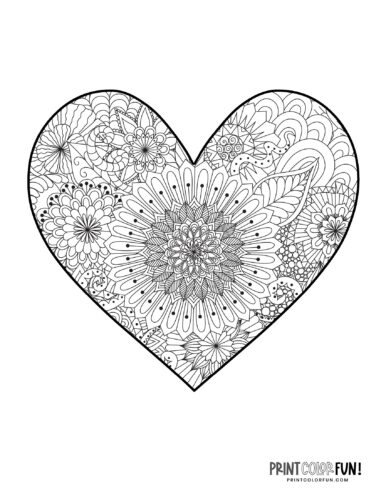 ---
12) Abstract flower pattern heart coloring page
MORE LIKE THIS: 20 floral heart coloring pages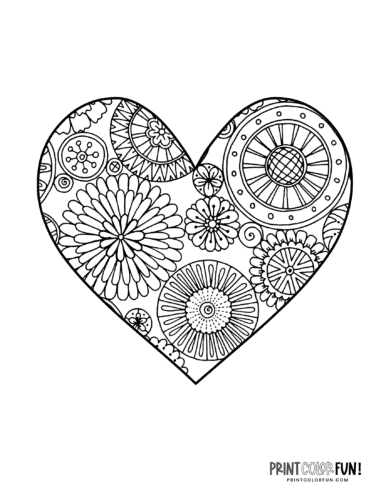 ---
13) Nature decorations in a heart shape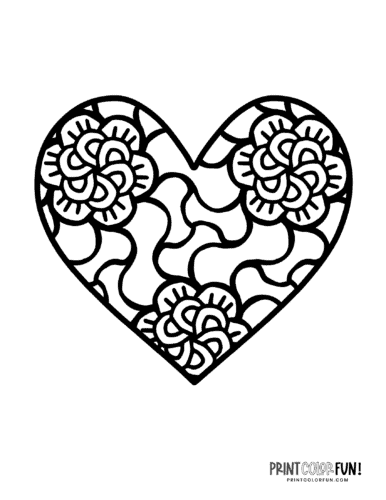 ---
14) Paisley pattern and scales on a heart shape to color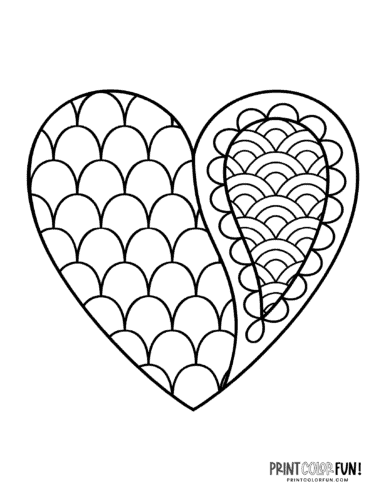 ---
15) Simple zen doodle coloring page heart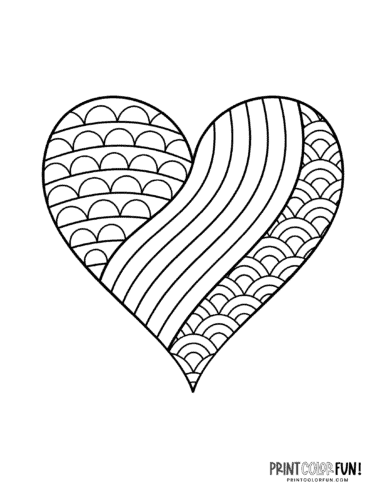 ---
16) Stylized swirl heart doodle decor printable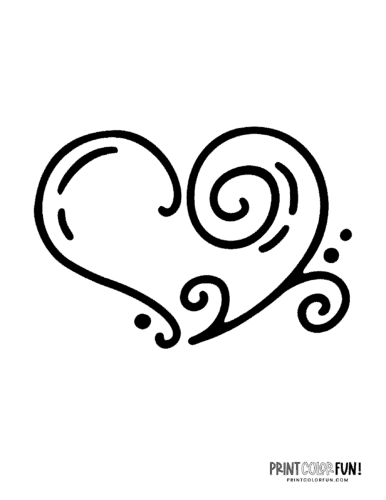 ---
17) Cute decorative doodle heart pattern printable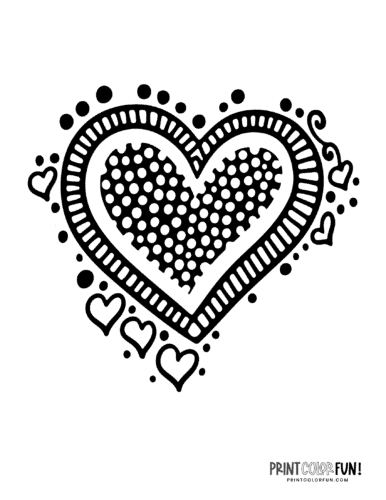 ---
18) Stylized heart printable decor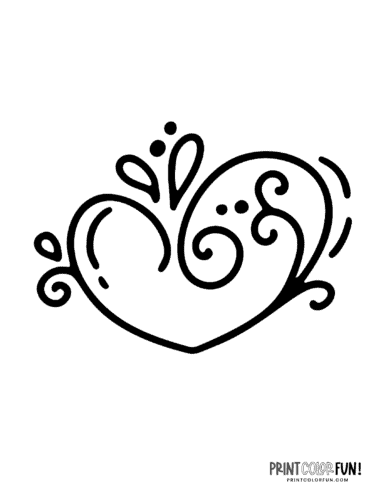 ---
19) Layered retro rainbow heart coloring page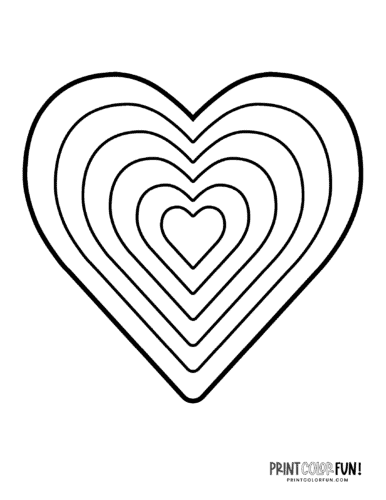 ---
20) Heart plant with heart leaves