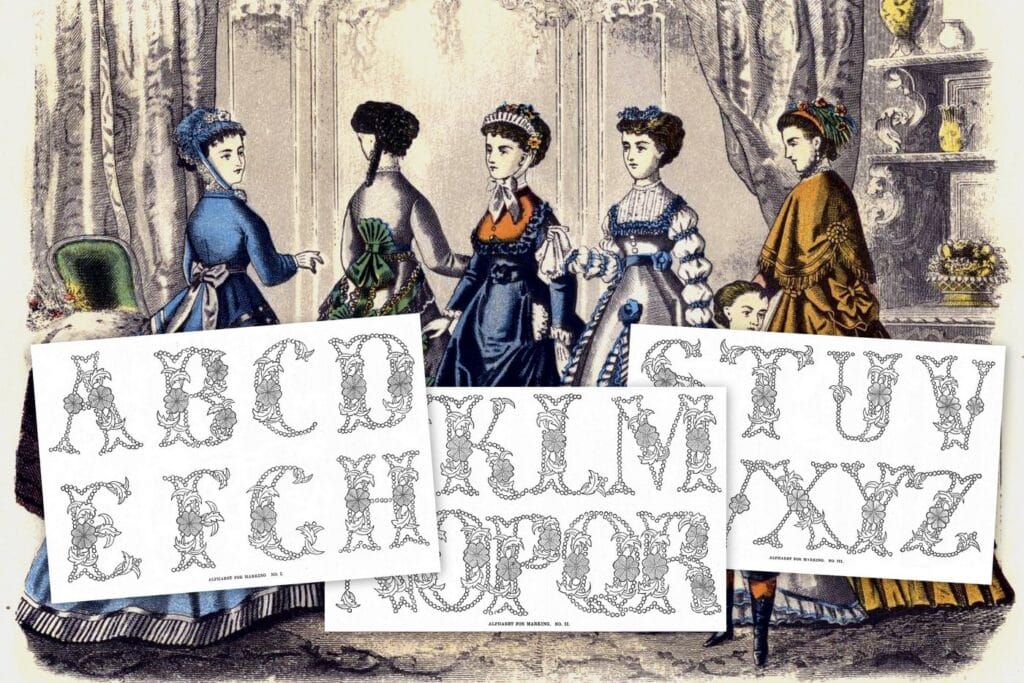 These antique-style letters were scanned directly out of a vintage magazine called Peterson's — from an issue from way back in 1869.
This "alphabet for marking" was provided to readers to give their readers a pretty, decorative guide to embroider monograms and other identification on to their linens or other fabrics.
In the mid-1800s, you couldn't buy clothing off-the-rack — you had to make it yourself or hire a tailor. Nearly every woman knew several different methods of needlework, so she could mend, hem, customize and knit or crochet clothing and household linens.
Vintage alphabet letter sets like these were published each month to appeal to the housewives living in the post-Civil War years. Now, you can use them any way you like — to embroider, to color, or to use for other craft projects.
Click on any of the letter sets below to get a larger printable version!
Craft vintage alphabet: A B C D E F G H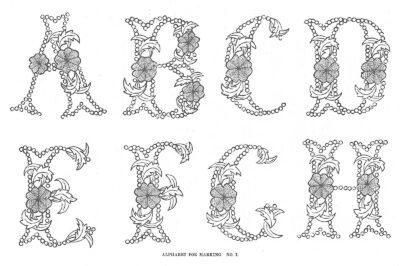 ---
Antique lettering styles: I J K L M N O P Q R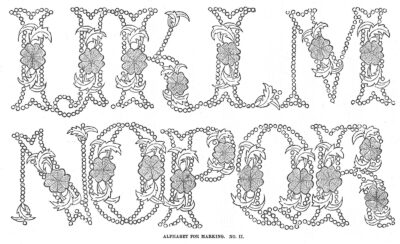 ---
Vintage lettering: S T U V W X Y Z