Whoever said getting organized is boring clearly hasn't discovered our exclusive striped and polka-dotted binder sets!
Adulting comes with its fair share of responsibilities, and staying organized is high on that list. Why not add some style to the more mundane tasks of planning, sorting and filing?
Enter our free, printable binder covers — a dozen sets, complete with matching front, back, and spine designs. With these, it's easy to prove that efficiency and elegance can live under the same roof.
---
Blue and yellow gradient stripes binder cover set
Front:
Back:
Spines:
Look, we know: Binders are usually considered more functional than fashionable. But why not turn the tables and make everyday organizers (like these) something a little more aesthetic?
We've created a cute collection of striped and polka dot printable binder covers that are easy on the eyes — which we think makes the often tedious task of sorting papers a more enjoyable experience. Consider giving your home office or workspace an upgrade with these stylish sets. Even adults deserve to indulge in a bit of whimsy now and then!
Whether it's work projects, personal goals, or even those family recipes you've been meaning to sort, these free binder sets offer a pretty way to bring order to your world. Each color-coordinated set has three pages: a front cover, a back cover, and a sheet with cut-out spines in 4 sizes.
---
Mint/punch pink set with stripes & polka dots on white
Front:
Back:
Spines:
---
How to print the binder covers
All of these pages are meant to be printed in full color on white letter-size (8-1/2″ x 11″) paper. If you don't have the right setup at home, you can try printing the pages at a local office supply store or other print shop, or through an online print services company.
Depending on your printer settings, slight cropping or white space around the edges may occur. (Note: The colors on your screen and in the printed product may vary slightly due to differences in monitors, printers, inks and paper.)
These pages are for personal and classroom use only, and not for resale. Want to share them with a friend? Please send them a link to the PrintColorFun.com site! (We're ad-supported, so visitors who don't have ad blockers on help keep us going.)
---
Bright blue and pink cover set
Front:
Back:
Spines:
---
How can binder organization improve your life?
Think binders are just for school kids or stuffy offices? Think again. The humble 3-ring organizer, especially when dressed up with printable binder covers, can be a life-changing tool in managing the countless papers and documents that come your way.
Whether it's for work, personal goals, or family matters, a well-organized binder system can streamline your life in surprising ways. Below, we have some helpful ideas for the many ways that binder organization can improve various aspects of your everyday life.
---
Printable binder covers set – Warm brown stripes
Front:
Back:
Spines:
---
Bills and financial documents
Bid farewell to that jumbled stack of utility bills, bank statements, and tax forms. Use different binders for various categories — one for utilities, another for bank statements, and maybe a third for tax-related papers. It's a simple way to make tax season or monthly budgeting a little less stressful.
Work projects
Whether it's meeting notes, project timelines, or even just inspirational material, a dedicated binder can be a godsend. Having all of your important work-related papers in one place makes it easier to stay focused and reduces time spent hunting for that missing page.
---
Free download: Blue and green stripes binder covers
Front:
Back:
Spines:
---
Health records
Doctors' notes, medication lists, and insurance information can all find a home in a dedicated health binder. This not only keeps important medical documents secure but also handy for any unexpected trips to the doctor or emergency room.
Recipes
Tired of sifting through loose recipe printouts or endlessly scrolling on your phone? Compile your favorite recipes into a binder, perhaps using dividers for different types of cuisine or meal categories.
Personal goals and planners
A binder can serve as a mini vision board or a DIY planner. Include your yearly goals, to-do lists, or even mood boards. It's a personalized, tangible way to keep track of what you want to accomplish.
---
Green and purple binder covers & spines
Front:
Back:
Spines:
---
Kids' school and artwork
If you're a parent or grandparent, these binders can be just as useful for the younger generation. Create separate binders for report cards, noteworthy assignments, or precious pieces of artwork. It makes for a neat, organized archive that's far better than a messy pile in a closet.
Travel plans and itineraries
Ever found yourself scrambling to find hotel confirmations, flight details, or sightseeing plans while on vacation? A dedicated travel binder can keep all this information in one place. Slip in maps, travel guides, and even some blank pages for jotting down memorable moments or places to revisit.
---
Yellow stripe with blue binder cover set
Front:
Back: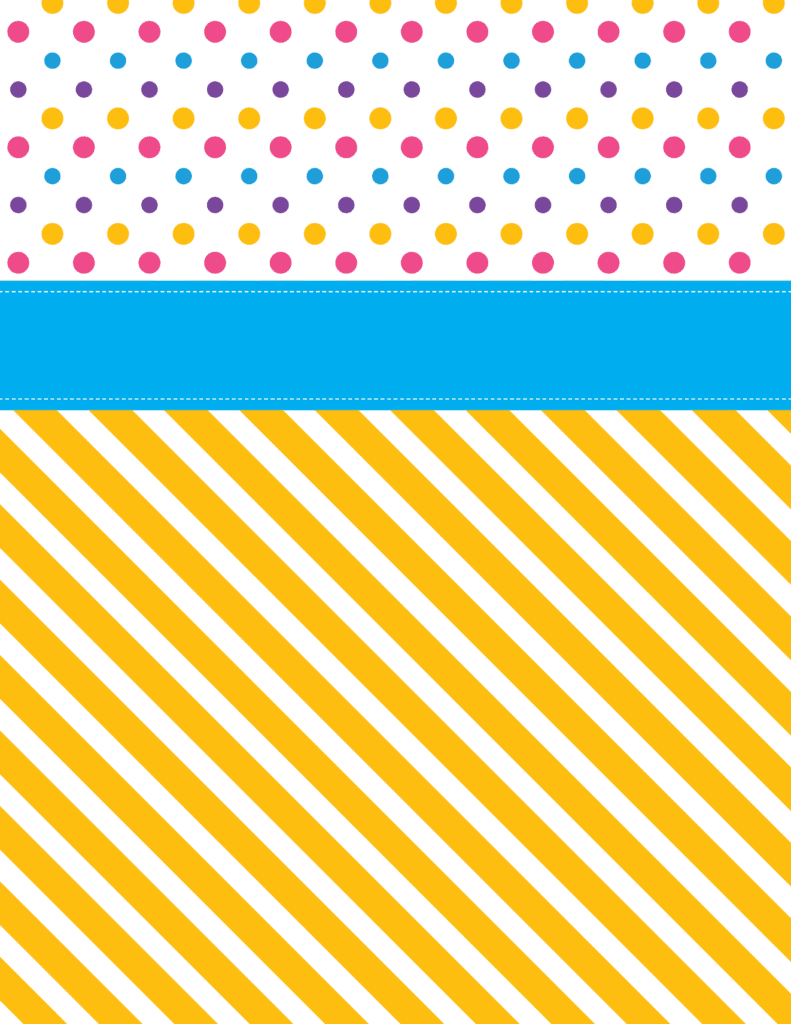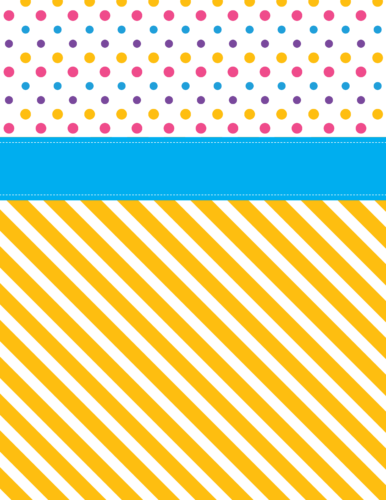 Spines:
---
Pale blue and yellow binder printables
Front:
Back:
Spines:
---
Hobby collections
If you're into collecting stamps, trading cards, or any other collectibles, a binder offers a neat solution for displaying and preserving these treasures. Plastic sleeves can protect your items, while dividers can help categorize them for easy access.
Binders can morph into whatever organizational tool you need, evolving with your requirements. These ideas just go to show that the scope of binder usefulness extends far beyond their traditional roles. And with these printable binder covers, organization might just become not just another thing that you should do, but something that's actually kind of fun!
---
Pink and orange gradient stripes binder covers
Front:
Back:
Spines:
---
Printable binder covers set – Yellow and warm brown
Front:
Back:
Spines:
---
Red and green striped binder covers (Christmas colors)
Front:
Back:
Spines:
---
Orange and green binder cover set
Front:
Back:
Spines:
---
If you liked these sets, please pin this image or share it with a friend!