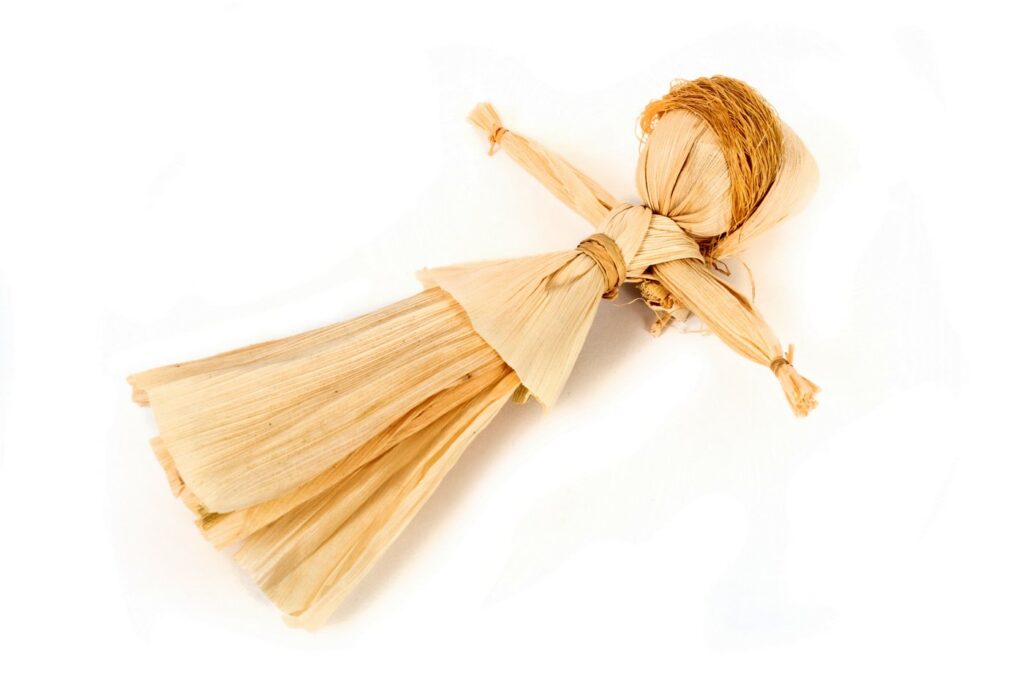 Cornhusk dolls have been made by Native Americans for more than a thousand years, and have been playthings probably since the growing and harvesting of corn began.
The American Indians, in turn, passed this craft down to the Colonial families. It was a time when nothing was wasted, and a purpose was found for everything. Today, we can still make these whimsical dolls with our children!
by Brenda Hyde
How to make a cornhusk doll
Materials you will need
Corn husks, fresh or dried – about eight sections of husk
String
Cotton balls or scraps of batting
For color & decor: Dye, scraps of cloth, cording or ribbon, beads, buttons
Directions
If you are using dried husks, you will need to soak them in water for about 10 minutes to soften them. Fresh husks can be used as-is.
Place a piece of cotton in the middle of a section of the husk, twisting and tying it with a piece of string to make a head.
Create your doll's arms by folding another husk and tying it near each end to make hands. Slip these arms between the husks that were below the head you made. Tie the "waist" of your doll tightly with string.
Arrange more husks around the doll's waist so that they overlap slightly and then tie them in place with the string. Fold the husks down carefully. You can trim the husks straight across at the bottom to even your doll's dress hem.
When you're done, let your corn husk doll dry completely.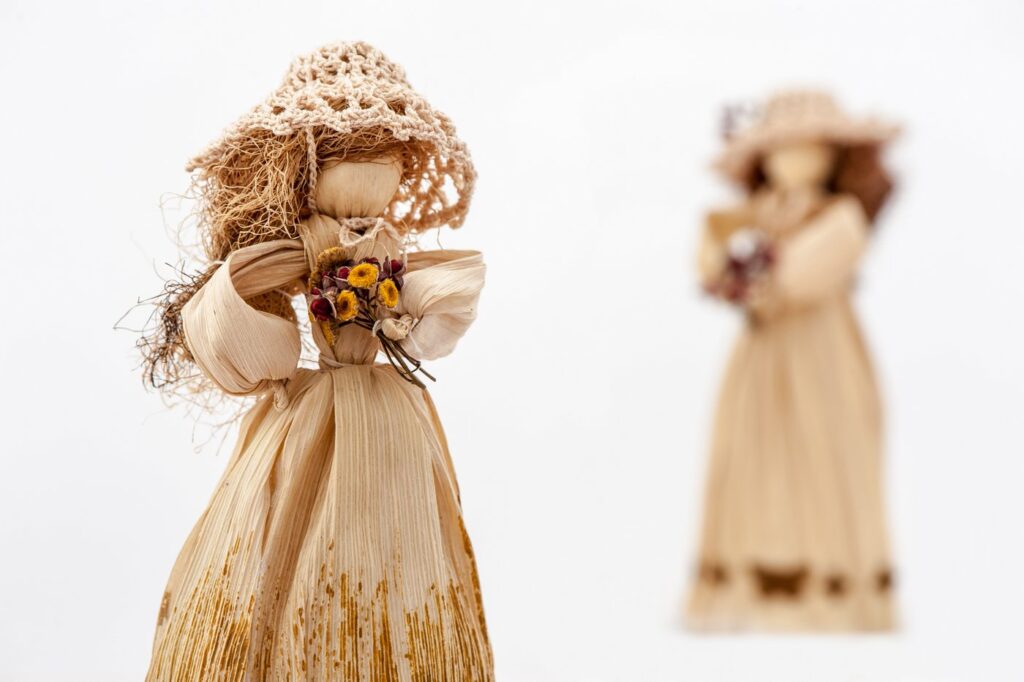 Coloring & decorating cornhusk dolls
After she dries, you can leave your figure as-is, or add a face with a thin tipped marker or paint. You can attach fake hair if you like, too. Glue on some tiny buttons to the dress or beads and cotton fabric to the doll for a skirt or shawl. You can use very thin cord or ribbon as a belt too.
Before beginning this cornhusk doll project, you can also dye your corn husks with fabric dye. Mix the dye as directed on the package and place your husks in the dye one at a time. Remove the husks when they are the color you want to use, rinse the husks in cold water, then drain.
Alternatively, you can soak them in food coloring for 30 minutes, or for an old-fashioned dye, try using strong coffee or tea. Pat them dry before making your dolls.