As the cool, crisp days of fall roll in, celebrating the season with seasonal decorations is a cherished tradition. And the small pumpkin printables below are a simple — but super cute! — addition to the family fun around Halloween or Thanksgiving.
The craft ideas below are a wonderful opportunity for parents and their young artists to explore a colorful world, turning simple paper printables into heartfelt seasonal keepsakes.
Projects you can make with small pumpkin printables
Arts and crafts projects combine fun with learning for children. You can make the most out of this opportunity to nurture the child's artistic abilities while creating lasting memories together. Here are a few ideas to turn small pumpkin printables into autumn treasures:
Halloween delight: Turn small pumpkin templates into miniature Jack o'lanterns by coloring, laminating and cutting them out. Attach a string for hanging them about the house or tape them on walls to enhance the spooky ambiance.
Thanksgiving charm: Write names on colored small pumpkin printables, cut them out, and then paste them onto card stock. Place them on the Thanksgiving table as personalized place cards, adding a warm, welcoming touch to your festive gathering.
Autumn decor: Create a garland of pumpkins printable cutouts, stringing them together and hanging across the fireplace mantel, or along the stair railing for a cozy autumn vibe.
Pumpkin patch play set: Create a mini pumpkin patch play set by attaching small pumpkin printables — which have been decorated by your child, of course — to popsicle sticks and planting them in a box filled with soil, sand or stones. This could be a fun, imaginative play activity for kids, or displayed as seasonal decor.
---
5 sets of 12 small pumpkin printables
---
---
---
---
---
Small pumpkin coloring page: 8 blank pumpkin shapes with line art outlines
---
3 little pumpkins printable: 4 different sets
Make these three little pumpkins into small jack-o'lanterns for Halloween! You can also create your own mini pumpkin patch, turn them into autumn home decorations, or put them on your Thanksgiving table.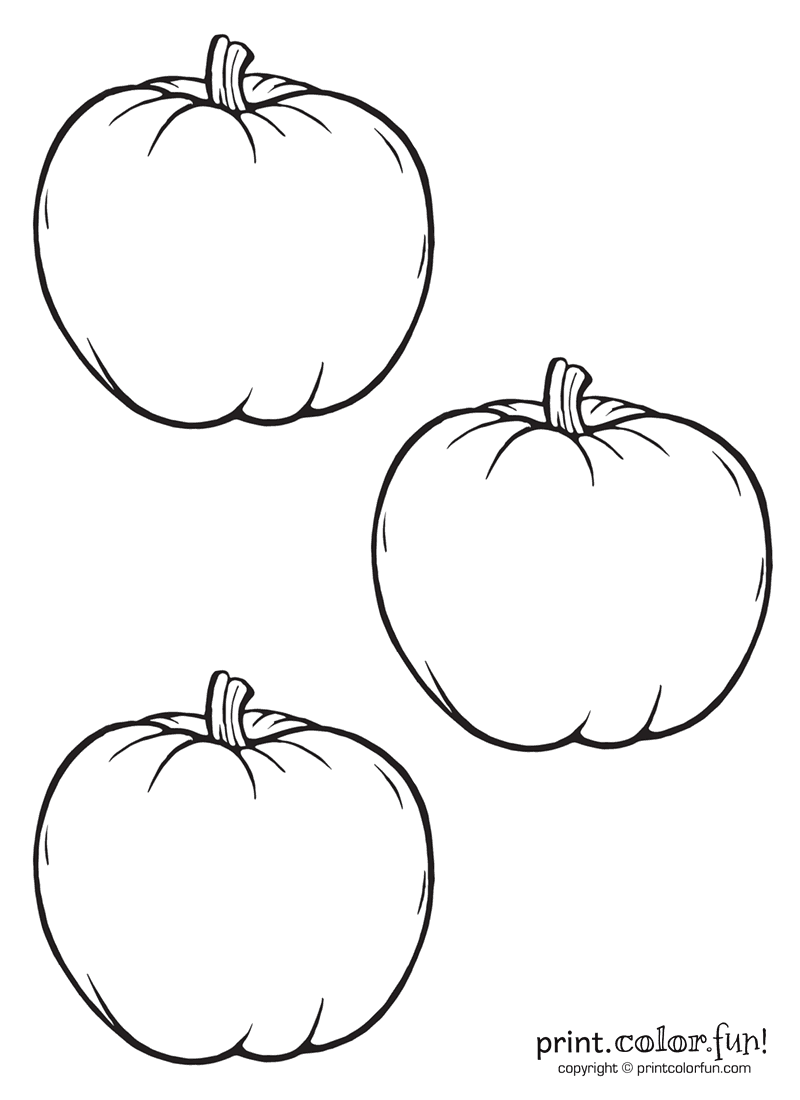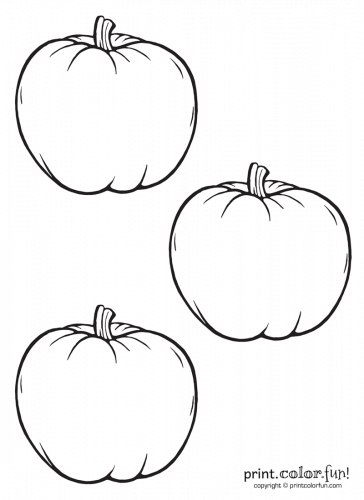 ---
---
---
---
Learning activity: Count to 100 with tiny pumpkin icons
---
Small pumpkin template: 30 small pumpkin icons in 6 rows
DON'T MISS THIS: 37 Jack-o'-lantern coloring pages for Halloween + fun ideas to spice them up
---
Share the fun!
Like these pages? Please share this post on Pinterest! You can use the image below if you like. Thank you! 🎃