The Star of David, known in Hebrew as Magen David (meaning "Shield of David"), is a significant symbol in Judaism and Jewish culture.
Its journey from an ancient symbol to a prominent emblem of Jewish identity is both fascinating and complex. Here's a brief overview.
Historical origins of the Star of David
The six-pointed star, formed by overlaying two equilateral triangles to create a hexagram, has roots in antiquity. Initially, it appears to have been used across various cultures, including in pagan religions as a magical ornament, and in early Jewish contexts as a decorative design rather than a religious symbol​​.
Around the 11th century, the Star of David began to be used more frequently in Jewish contexts, possibly acquiring significance as a meaningful symbol. By the 17th century, it became more prominently used to identify Jewish synagogues and communities, especially in Poland.
In 1897, the Zionist movement adopted the Star of David as its emblem, elevating its prominence as a symbol of Jewish identity​.
The star's symbolism and meaning
The Star of David does not have a universally agreed-upon meaning. In Jewish tradition, one interpretation is that the two interlocking triangles represent the totality of Jewish experience: creation, revelation, redemption, and the intersections of Man, the World, and God​​.
It is also called the Shield of David, suggesting divine protection over King David and, by extension, his people. The Kabbalah, a mystical Jewish tradition, interprets the six points and the center of the Star of David as representing seven emotional attributes of God​​.
Modern significance and usage
The symbol gained a poignant and powerful significance in World War II during the Nazi occupation of Europe, where Jews were forced to wear a yellow Star of David, turning it into a symbol of heroism and martyrdom.
Today, it is a prominent feature on the flag of Israel, and is used in various Judaic art and culture, such as on the Magen David Adom (Red Star of David) ambulances in Israel​​​​.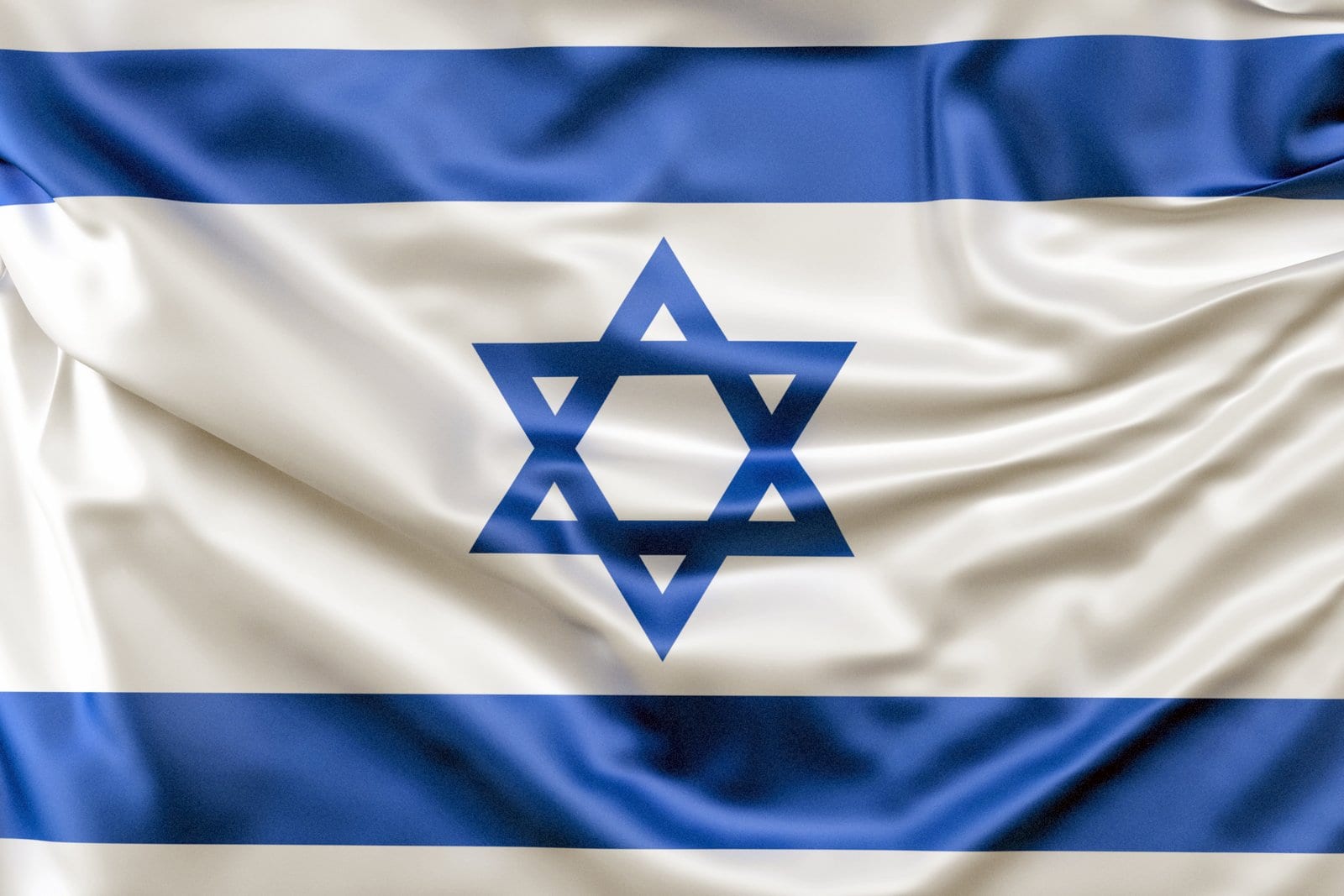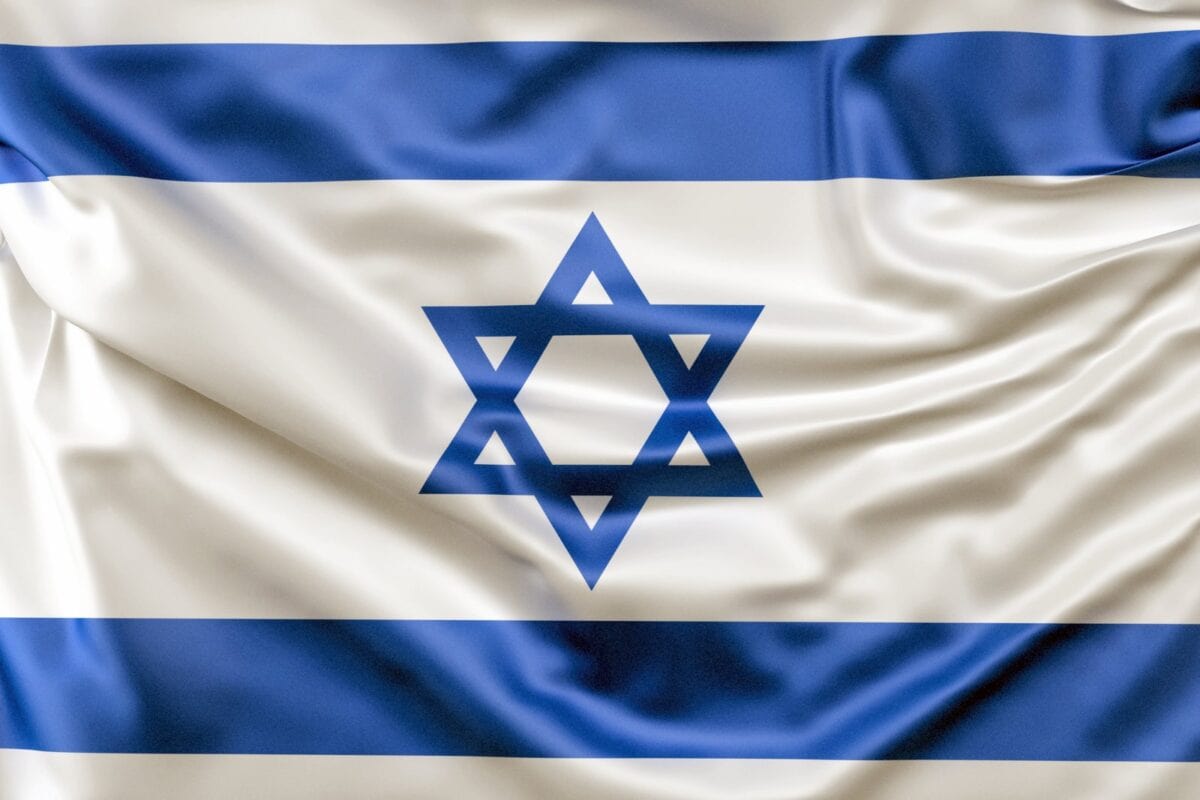 Beyond Judaism, the hexagram has been interpreted and used in various other religious and cultural contexts, including in Hinduism, where it represents the merging of male and female components, and in Mormon architecture, symbolizing the union of heaven and earth​​.
The Star of David, therefore, embodies a wealth of history, culture, and meaning, evolving over centuries from a decorative motif to a powerful icon of Jewish identity and faith.
Activities for kids to learn about the Star of David
Here are some engaging activities related to learning about the Star of David and its significance:
Craft a Star of David: Encourage children to create their own Star of David using materials like colored paper, sticks, or even yarn. This hands-on activity can be paired with a discussion about the symbol's history and meaning.
Clipart collage: Use Star of David clipart to create a collage. Children can include other related images, such as historical figures or symbols from other cultures, to create a visual representation of what they've learned.
Explore symbolism in art: Look at various artworks or flags that feature the Star of David. Discuss how the symbol is used in different contexts, and what it might represent in each setting.
Storytelling session: Share stories or folktales that involve King David, linking them to the concept of the Star of David as his shield. This can help children connect historical figures with cultural symbols.
Compare and contrast symbols: Engage in a discussion comparing the Star of David with other cultural or religious symbols, such as the Christian cross or the Islamic crescent. This can be a valuable lesson in religious diversity and respect.
Multimedia presentation: Older children can prepare a small presentation or a poster about the history and significance of the Star of David, incorporating their research skills.
Design your own star: Use clipart as inspiration for children to design their own Star of David. They can add their personal touch, expressing what the symbol means to them.
These activities can provide a fun and educational way to learn about the Star of David, its historical background, and its place in modern culture.
---
Star of David coloring pages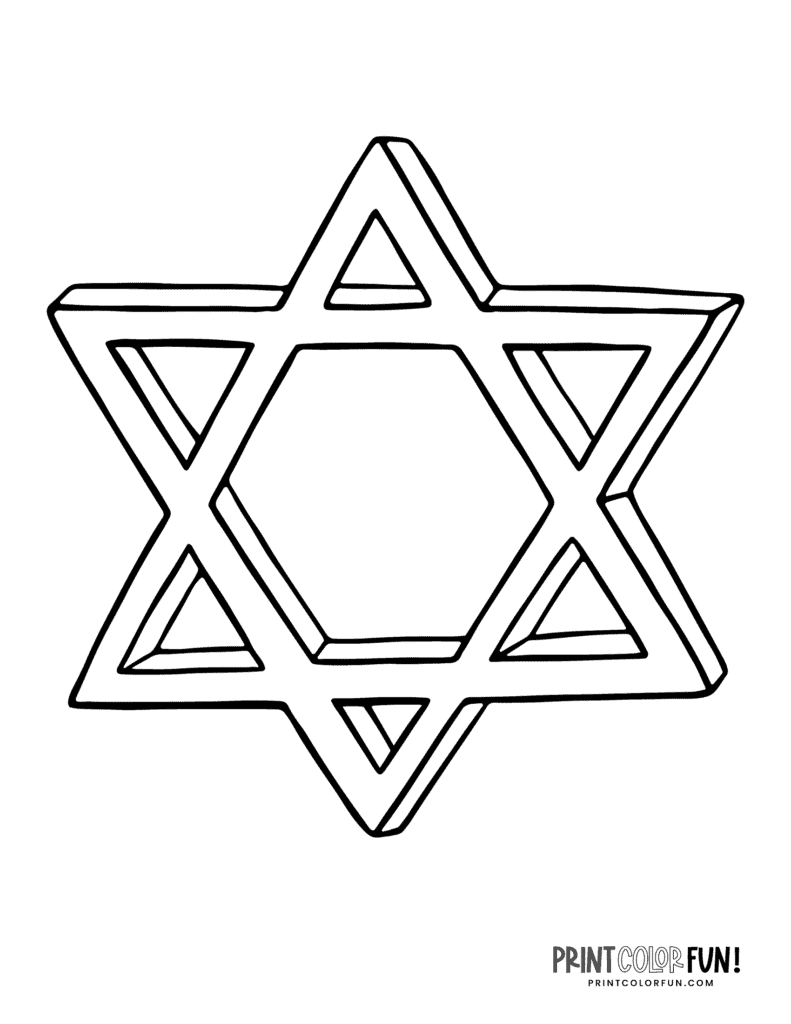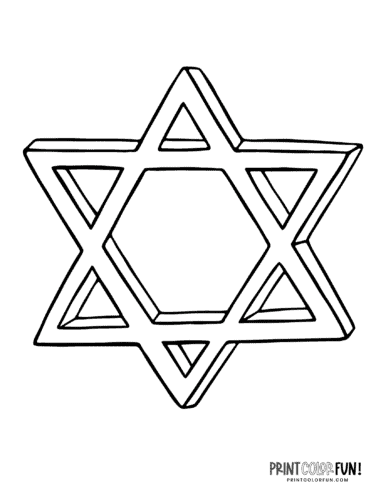 U7 Jewish Megan Star Pendant Stainless Steel Wheat Rope Chain with Star of David...
Six Pointed Star Pendant:1.8 inches long. Chain: 3mm wide braided chain, 22 inches long with 2 inches chain extender. Necklace weight: 26 grams.
Metal: stainless steel,hypoallergenic,robust and color lasting
Men Women Teens Israel Necklace.
Star of David is not only a Jewish Sign in today, but also a fashion symbol. nice to boyfriend/ father/ mother/ bestie/ sisters / classmate/ team member.
---
Star of David template outline

---
---
Blue Star of David color clipart
---
Black and white 6-pointed star clipart