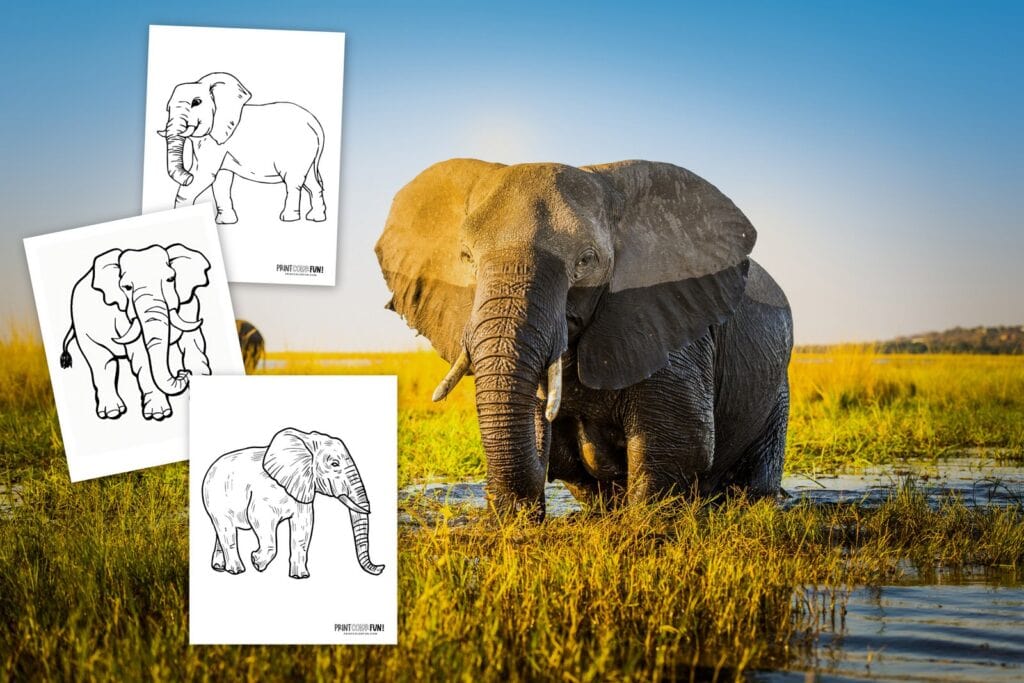 Here are some great printable images of elephants, much as they appear in the wild (well, at least as much as they can look when converted into a coloring page).
Fun fact: Did you know that African elephants have much larger ears than their Asian counterparts, and only the male elephants have visible tusks?
SEE MORE: Decorative elephant coloring pages | Cute cartoon elephant coloring pages
Please click on any of the images below to download or print a larger version.
6 realistic elephant coloring pages to print or download