Delight your favorite kids with a collection of fun & fantastic puzzles in 200 Amazing Mazes for Kids! This big book offers hours of brain-boosting, imagination-building entertainment, with exciting mazes for children of different ages & skill levels.
While solving a wide variety of maze puzzles — set inside delightful scenes featuring things like unicorns & mermaids, castles & cottages, big cities & open skies — your child will have a great time and be busy for hours.
The journey of fun and excitement starts with mazes for beginners, and ends after the expert level, which will challenge even the most clever puzzle solvers.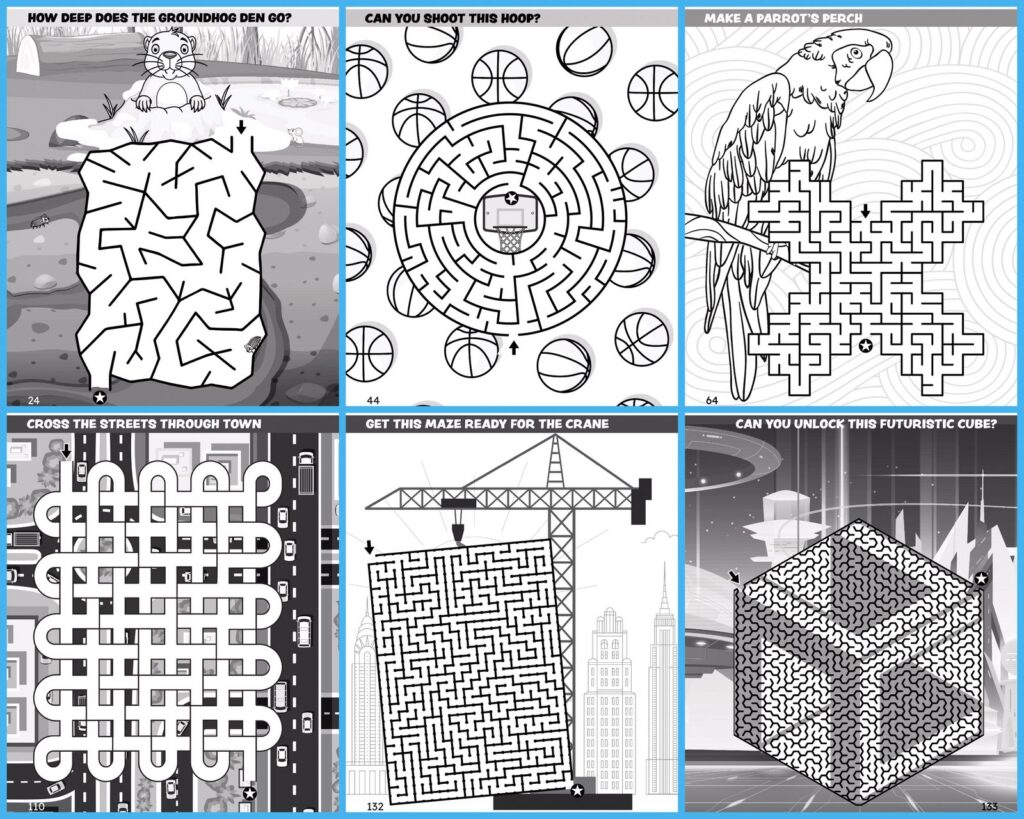 Every page of 200 Amazing Mazes for Kids has been crafted to give kids games that are unique and intriguing, with imaginative, immersive themes & scenarios.
200 different mazes are here, along with a complete answer key. After finishing the five increasingly difficult skill levels, there's even a certificate of completion!
Whether you're at home, traveling, or just want to give your child a break from all the screens, these mazes are perfect for several age groups, and are great boredom busters. All you need is this book and a pencil!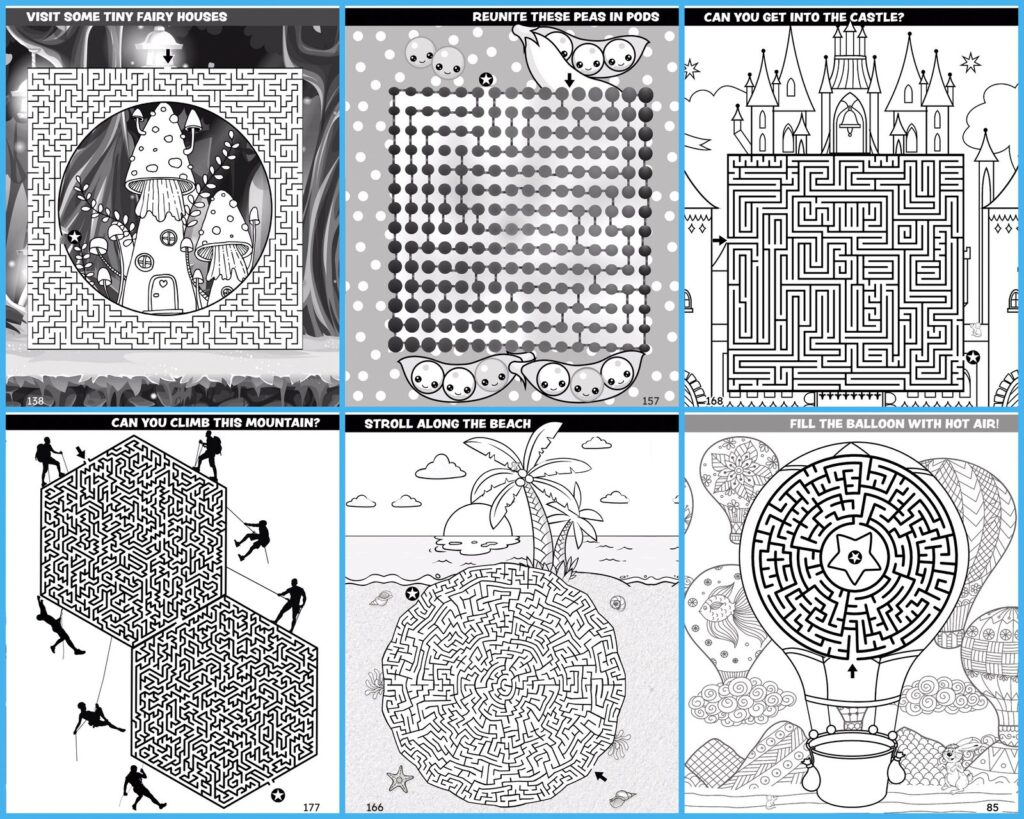 More about 200 Amazing Mazes for Kids
Maze complexity increases and progresses through 5 skill levels, from beginner to expert
There are a variety of maze shapes, sizes, and styles keep clever minds engaged & entertained
Find motivational and rewarding challenges to solve, and cartoon characters to help
Hundreds of charming & cute illustrations that can be colored in and drawn around
Mazes help build up kids' eye-hand coordination, working memory and thinking skills
Puzzles help children gain expertise for the real world, using planning, patience & persistence
Clearly marked start and end points on every puzzle
Solutions to all puzzles provided at the back of the book