Print out this template for a cute box with a festive candle design that you can use for a birthday gift!
When it's cut out, folded and glued or taped together, this craft should look something like this: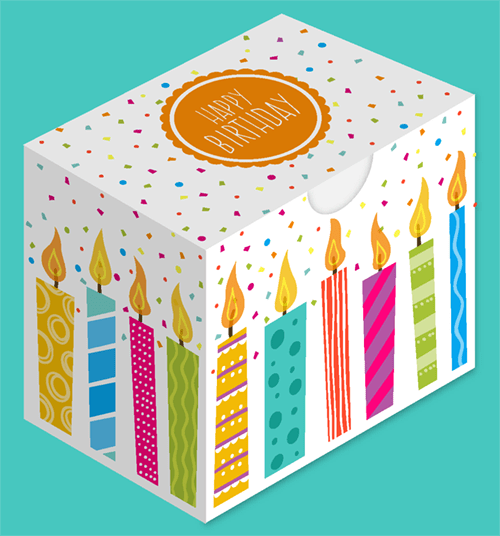 ---
Free printable gift box template
Here's the birthday gift box template for you to download. Just click the image to get a larger version!