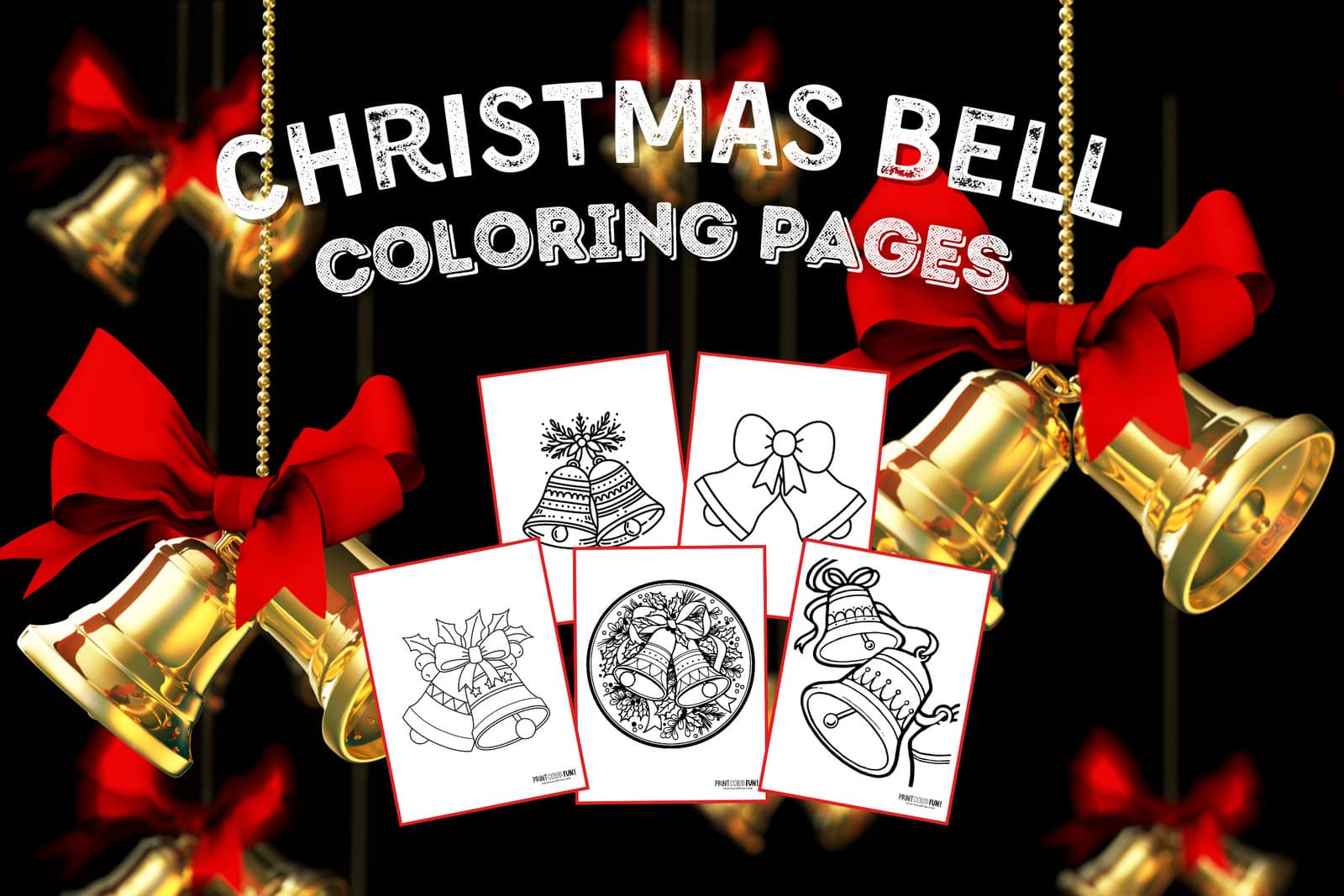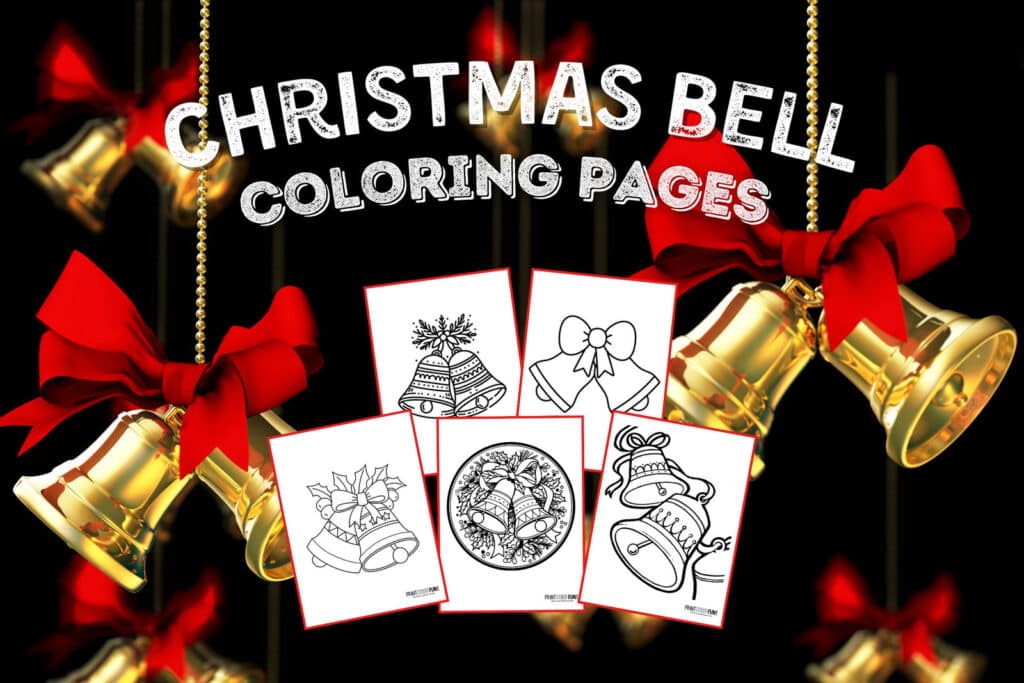 Celebrate the season with Christmas bells clipart & coloring pages 🔔🔔
Christmas bells have a special charm, don't they? They jingle in holiday songs, decorate our homes — and even find their way into the magical illustrations of Christmas bells clipart like we have here.
But have you ever wondered how these tinkling treasures became a beloved part of our holiday culture? Let's explore this festive tradition and discover some creative ways to bring the joy of Christmas bells into your home!
The ringing chime of history
Christmas bells ring with history and tradition. In ancient times, bells were believed to ward off evil spirits, especially during the darker winter months. As Christianity spread, bells found a new role in calling people to worship.
By the Middle Ages, these ringing beauties became a symbol of celebration and joy during Christmas. Today, they continue to spread cheer, reminding us of the festive spirit of the season.
Jingle the Christmas bells below! Print them off, color them in, and then hang them up in your home for some holiday cheer. (Click on any picture to get a larger printable version.)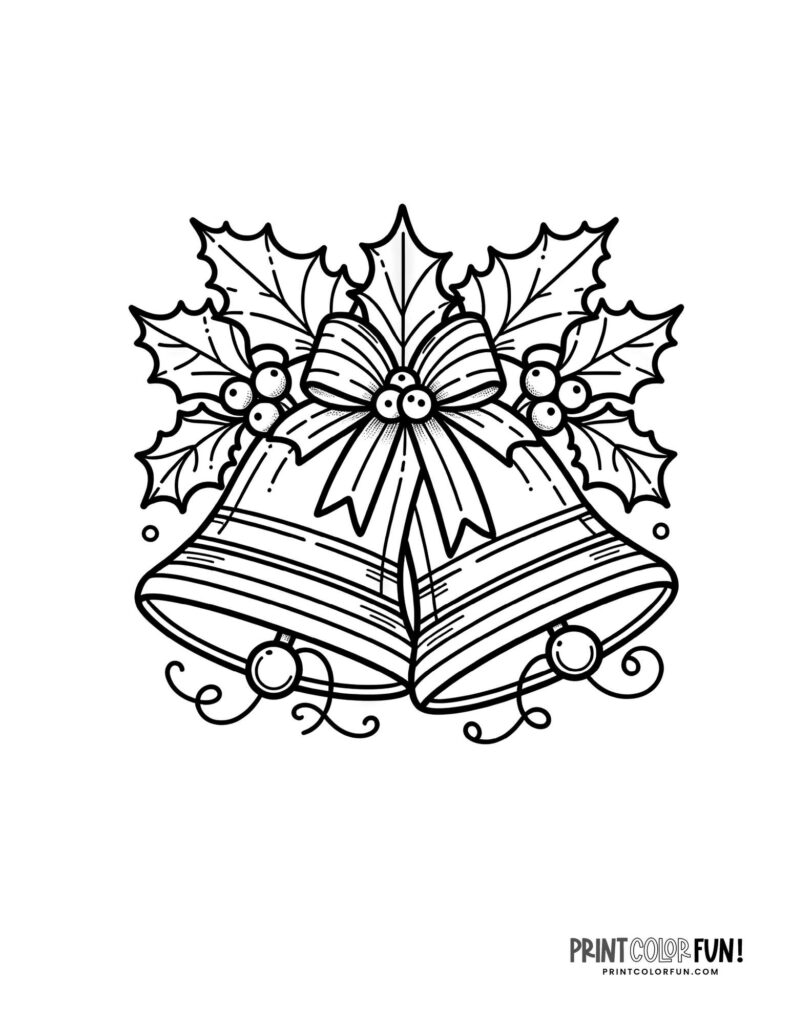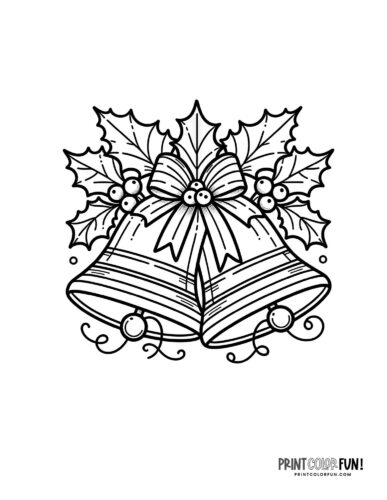 Learning through bells: Educational activities
Incorporating Christmas bells into learning activities can make education fun and festive. Here are five learning activities themed around these delightful symbols:
Bell sounds exploration: Gather bells of different sizes and materials. Let your child explore the different sounds they make, discussing why they sound different.
Counting with bells: Use small bells for counting practice. You can ask your child to count the bells, group them by color, or even start simple addition and subtraction.
Bell-themed storytime: Read stories or poems about Christmas bells, enhancing their listening and comprehension skills.
Color and learn: Use Christmas bells coloring pages as a tool to teach colors, hand-eye coordination and focus.
History time: Share the story of how bells became a part of Christmas culture in a storytelling session, making learning history fun.
Crafty creations: Making merry with bells
Engaging your little ones in crafts is a great way to enhance their creativity and bond over holiday traditions. Here are five craft ideas that capture the essence of Christmas bells:
Bell garlands: String together mini bells with colorful ribbons to create a charming garland. This can be a fun way to enhance your home's festive look.
Paper bell decorations: Using our Christmas bells clipart as a template, cut out bell shapes from construction paper and decorate them with glitter, paint or markers.
Bell wreaths: Attach small bells to a wreath frame and add some greenery for a festive door decoration.
Clay bell ornaments: Mold air-dry clay into bell shapes, let your child paint them, and hang these homemade ornaments on your Christmas tree.
Bell-themed window art: Create bell shapes on your windows using washable window paints, taking inspiration from Christmas bells coloring pages.
Bell wreath Christmas tree ornaments: These inexpensive kits make up very cute and festive ornaments your kids can proudly say they made all by themselves!
Wrapping up with a bow and a bell
Christmas bells are a symbol of joy, celebration and history. By engaging in crafts and learning activities centered around these festive symbols, you're not only creating fun memories with your children but also teaching them about a piece of holiday culture. So, this Christmas, let the cheerful chime of bells ring through your home and hearts, bringing with it the spirit of the season!
Remember, our site has a huge collection of Christmas-themed clipart and coloring pages ready for you to use in festive crafts and activities. These resources can add that extra sparkle to your holiday preparations, making them not only fun but also a great learning experience for your little ones. 🔔