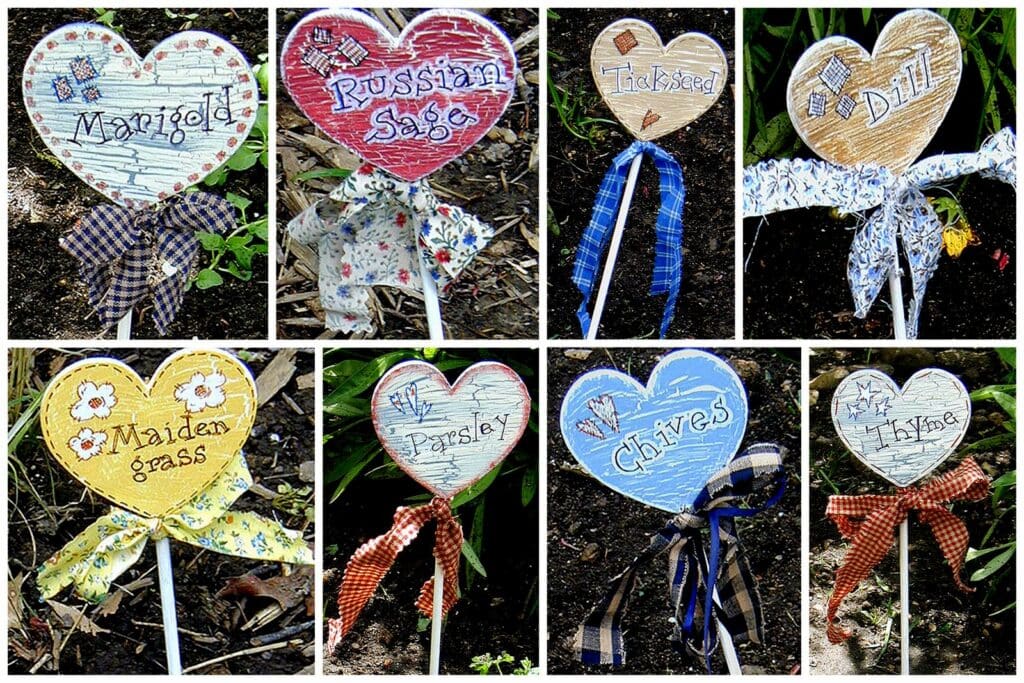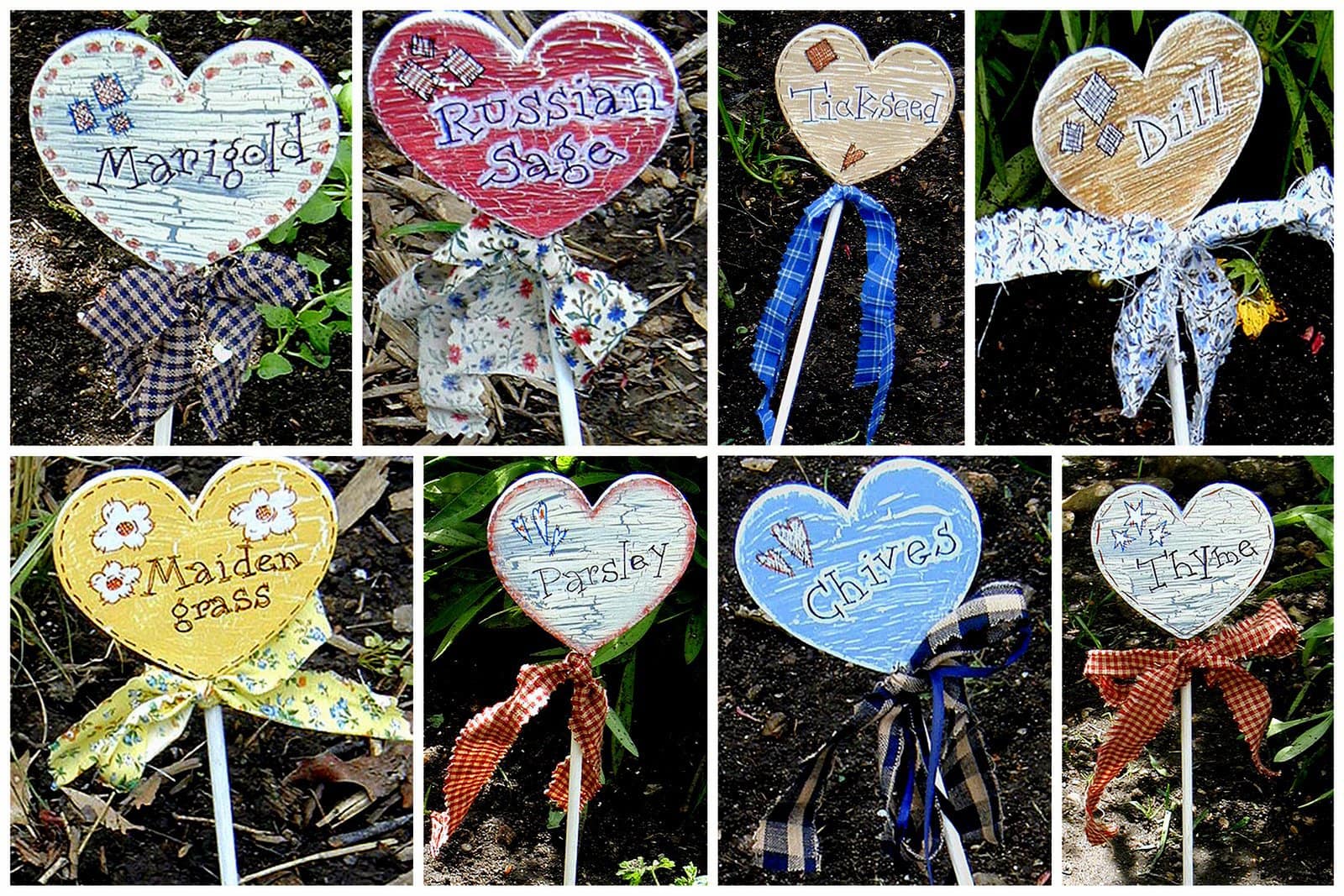 This easy-to-make country plant pokes craft gives a personal and homey touch to your garden path.
These handmade plant pokes are not just pretty to look at, but they also work as garden labels to help you keep track of what you planted where!
How to make this country plant pokes craft project
Supplies you will need
12″ wooden dowels
Acrylic paint in antique white and contrasting color of your choice
Crackle medium
Craft pens
Fabric scraps
White craft glue/tacky glue
Font/lettering pattern (below)
Matte finish sealer spray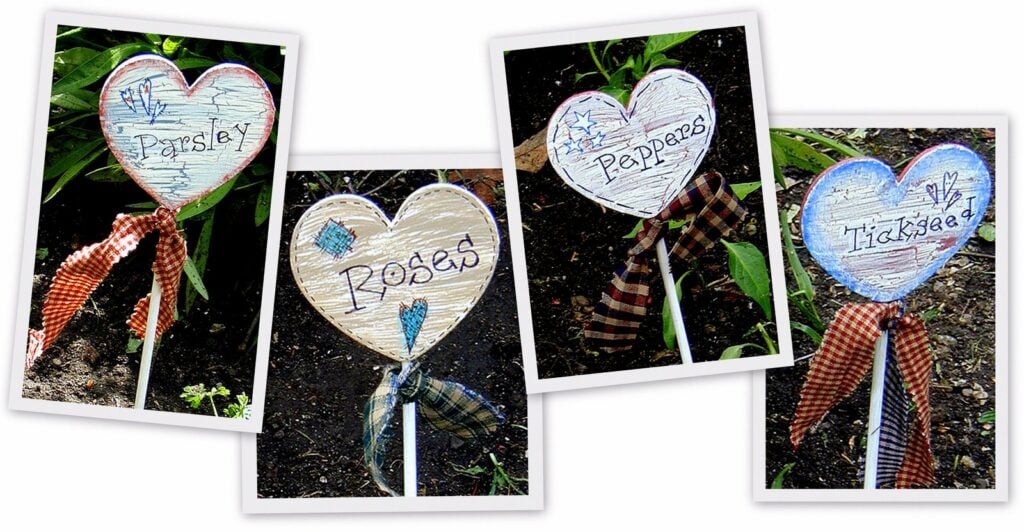 What you do
Basecoat the wooden heart and the dowel with antique white (or with contrasting color depending on the look you want, the basecoat will show through the cracks) and let dry completely.
Apply the crackle medium according to directions (to the heart only) — a medium coat works well. Allow it to dry for 15 to 25 minutes, until tacky but not completely dry.
Next, apply a medium coat of your contrasting color over the crackle, do not excessively brush! One or two strokes is enough. Let dry, crackle will begin to work within minutes.
Once the contrasting color is completely dry, you can use craft pens to draw on square patches or small hearts, or draw stitch marks around the outer edges of your heart.
Use the pens to write the herb and flower names using the font pattern below (or your preferred lettering style).
Click on the image below to download the full-size version of this lettering guide!
Next steps
When dry, glue the dowel to the back of the heart. Tie a piece of scrap material in a bow or a knot around the dowel, just below the bottom of the heart.
Next, apply two coats of matte finish sealer spray, and allow 15 minutes between coats.
Finally, put these cute plant pokes in your garden, and enjoy them for years to come.
ANOTHER ONE TO TRY: How to make cute & crafty polymer clay plant markers