"The Little Mermaid" fairy tale was written by Hans Christian Andersen — first published in 1837. Here is a drawing of the Sea Witch, now more commonly known to Disney fans as Ursula.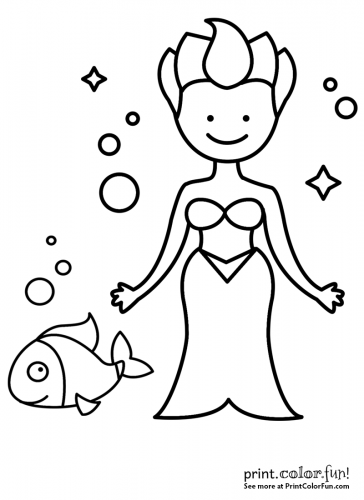 Here's part of the original story (translated into English):
"I know what you want," said the sea witch. "It is very stupid of you, but you shall have your way, and it will bring you to sorrow, my pretty princess. You want to get rid of your fish's tail, and to have two supports instead of it, like human beings on earth, so that the young prince may fall in love with you, and that you may have an immortal soul." And then the witch laughed so loud and disgustingly, that the toad and the snakes fell to the ground, and lay there wriggling about.
"You are but just in time," said the witch, "for after sunrise tomorrow, I should not be able to help you till the end of another year. I will prepare a draught for you, with which you must swim to land tomorrow before sunrise, and sit down on the shore and drink it. Your tail will then disappear, and shrink up into what mankind calls legs, and you will feel great pain, as if a sword were passing through you. But all who see you will say that you are the prettiest little human being they ever saw. You will still have the same floating gracefulness of movement, and no dancer will ever tread so lightly; but at every step you take, it will feel as if you were treading upon sharp knives, and that the blood must flow. If you will bear all this, I will help you."